2020 Land Rover Defender Breaks Cover
The 2020 Land Rover Defender is likely to be launched in India late next year.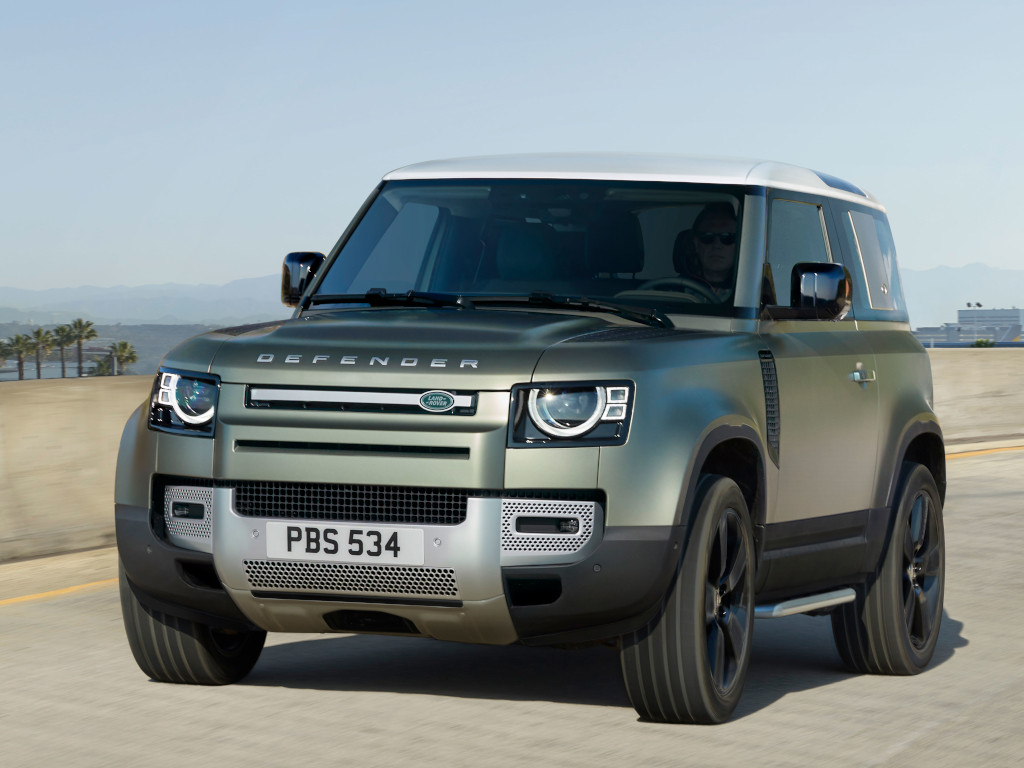 The 2020 Land Rover Defender has made its official debut at the 2019 Frankfurt Motor Show. It will be offered in a 5-door Defender 110 form initially while a compact 3-door Defender 90 will be available on sale sometime later. The new Defender takes quite a lot of styling cues from the original model that was discontinued in 2016.
The Defender is based on Land Rover's D7x platform, with 'x' standing for 'extreme'. The brand claims it is the stiffest body structure produced by them. The aluminium structure has been designed to accept electrified – but not fully electric – powertrains.
The 2020 Defender follows an upright stance, squared-off wheel arches as well as short front and rear overhangs. It gets optional extra packs that include options such as a side ladder, side window carriers, folding fabric roof and a roof-mounted tent among others. Land Rover has gone for an inset bonnet over a clamshell arrangement. A side-hinged boot and a spare wheel on the back are on offer with the 2020 Defender. The SUV has some visible fixtures and fittings visible on the interior for a slightly rugged look. To emphasise its off-roading capabilities, it gets 291 mm of ground clearance, a 38-degree approach angle and 40-degree departure angle, a 900 mm maximum wading depth, 900 kgs maximum payload, 300 kgs roof load and up to 3500 kgs towing capacity.
Inside, the 2020 Land Rover Defender gets a 10.0-inch screen display called Pivi Pro. System updates can also be made to the car over the air.
The 2020 Land Rover defender gets a choice of independent air or coil spring suspension, a twin-speed transmission, locking centre differential and active rear locking differential. It boasts of a 'Configurable Terrain Response', a feature that offers electronic aids to the driver. There are also 3 levels of throttle and gearbox sensitivity for improved driver control. Other equipment on offer includes Land Rover's ClearSight Ground View, that shows the area under the bonnet and ahead of the front wheels on a central touchscreen, Hill Launch Assist and Enhanced Hill Hold.
The 2020 Land Rover Defender is initially being offered with a choice of 4- and 6-cylinder diesel and petrol engines. However, the company plans to sell a plug-in hybrid variant soon as well.
The petrol engines are the 4-cylinder P300 and 6-cylinder P400. The 300 PS, P300 hits clocks triple-digit-speed from a standstill in 8.1 seconds while the P400 uses mild-hybrid technology to return 400 PS and does the 0-100 km/hr sprint in 6.4 seconds. The diesel power mills are 4-cylinder units and designated D200 and D240 and both deliver 430 Nm of torque.
Land Rover is positive on offering the Defender for sale in India. Expect it to be available in a 5-door 110 form with both petrol and diesel engine options.
2020 Land Rover Defender
– Has made its official debut at the 2019 Frankfurt Motor Show
– Based on Land Rover's D7x platform
– Likely to be offered on sale in India