Toyota Announces New GA-B Platform For Small Cars
Toyota has announced a new platform named GA-B that focuses on the development of future compact cars.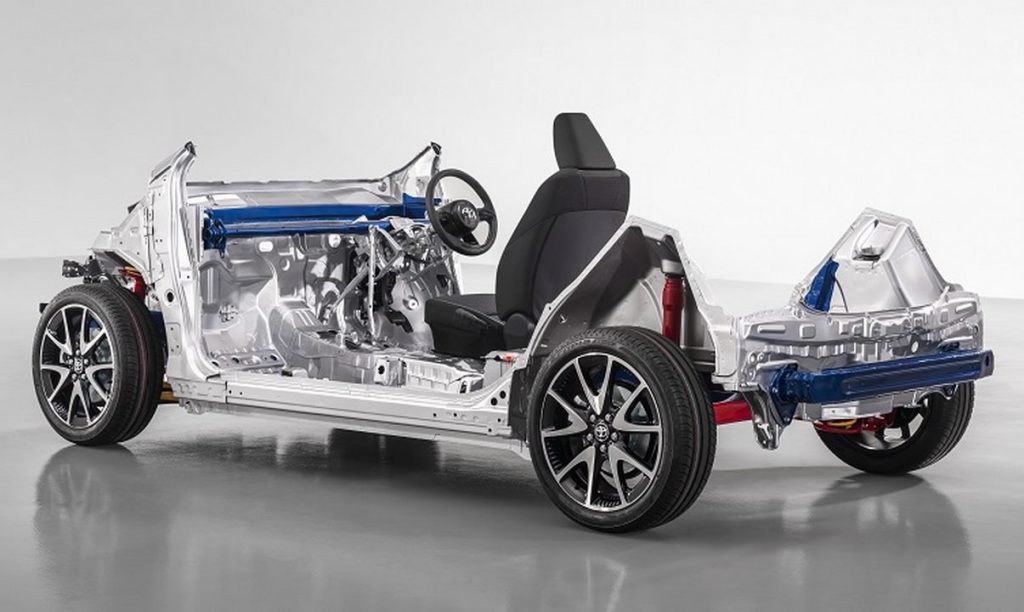 Toyota's famous TNGA (Toyota New Global Architecture) platform works as the basis of most medium-sized cars. The preceding GA-C platform for compact cars underpinned the C-HR crossover and the Corolla sedan. While the larger-sized vehicles such as the RAV4, Camry were based out of GA-K platform. Through the same ideas and technology of TNGA, the GA-B platform is supposed to provide a much more confident and balanced riding experience.
So how exactly is it going to be benefiting for the automaker? It aims for rigid underbody advanced techniques to strengthen the joints in the structure. The front suspension is going to feature MacPherson struts underlying low-friction dampers and can accommodate varieties of springs. At the rear, the platform provides a lot of freedom. It can either support a torsion beam or a multi-link suspension system, depending on the vehicle's requirement.
The modularity of this platform doesn't end here. It has been done to ensure maximum interior comfort and space through 'smart packaging.' For a lower centre of gravity, positioning of the driver's seat is relatively lower and towards the centre. A lower driving position always makes the experience a little more engaging and is precisely what we see here. The hard points of the upper body and the driver's hip-point are also set lower than before. It will help vehicles to have a beefier stance with a low height for its menacing appearance. Similarly, the positioning of wheels will be at the extreme corners of the platform with very short overhangs.
The GA-B platform is going to promote the versatility of the engineers, as it can be used with different vehicle wheelbase lengths, heights, width etc. We expect to see the underpinning of the 2020 Toyota Yaris on this platform.
Toyota is focusing heavily on a wide gamut of affordable and compact cars. They are aiming to compete with rivals on the principles of comfort and driving experience. It's unduly of us to come up with a conclusion, as we are yet to see this platform's application and usability.
Toyota GA-B Platform
– Rigid underbody with strengthened structural joints
– Smart packaging of interior space
– Offers lower and central driving position