25000th Skoda Fabia Rolls Out In India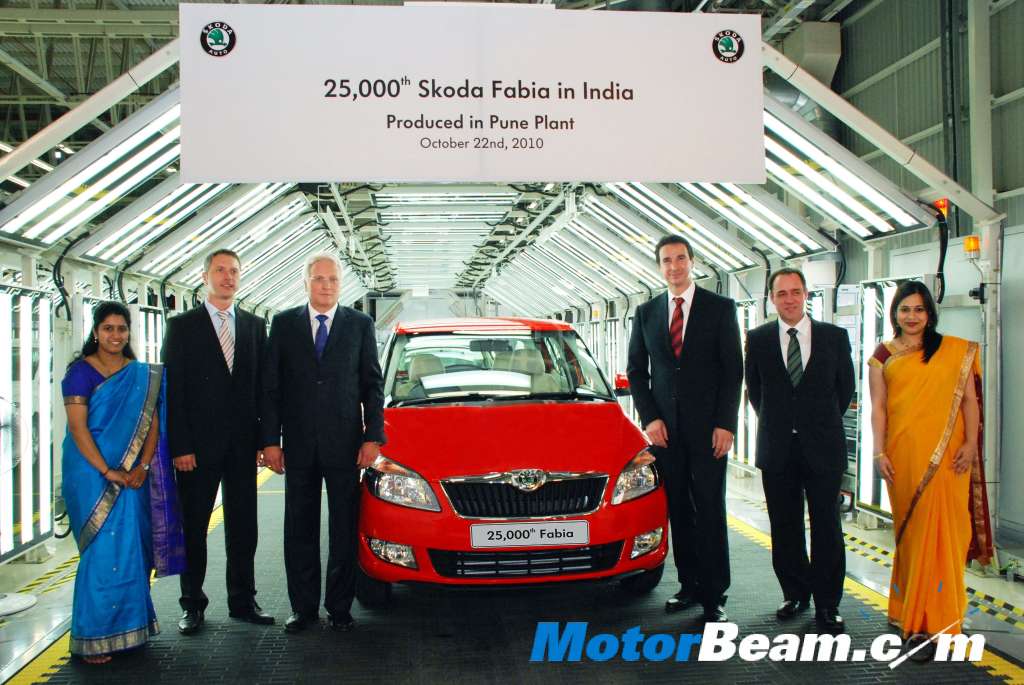 Skoda India today rolled out the 25000th Fabia ever built in India from Volkswagen Group's facility located at Chakan, Pune. The event was even more significant with the presence of Prof. Dr. h.c. Winfried Vahland, Chairman of Board of Directors of ŠkodaAuto a.s. and the new Volkswagen Group Chief Representative India & President and Managing Director Volkswagen India Pvt. Ltd, Dr. Frank Loeschmann. In his first visit to India as the new Chairman of Board, Dr. Vahland's reaffirmed India's status as one of the most important markets in Skoda Auto's global growth story.
"It gives me great pleasure to welcome Prof. Dr. Winfried Vahland to the Volkswagen India Chakan plant, which is one of the most modern plants of the Volkswagen Group worldwide. Today, we are proud to roll out the 25,000th Skoda Fabia from our state-of-the-art factory. This marks another milestone in the history of Volkswagen Group India since the start of production in the plant with the Skoda Fabia from May, 2009. I am most delighted to be here today and wish to be a part of many more such historic occasions," Dr. Frank Löschmann, Volkswagen Group India, said.