A Tata Nano That Costs Rs. 22 Crore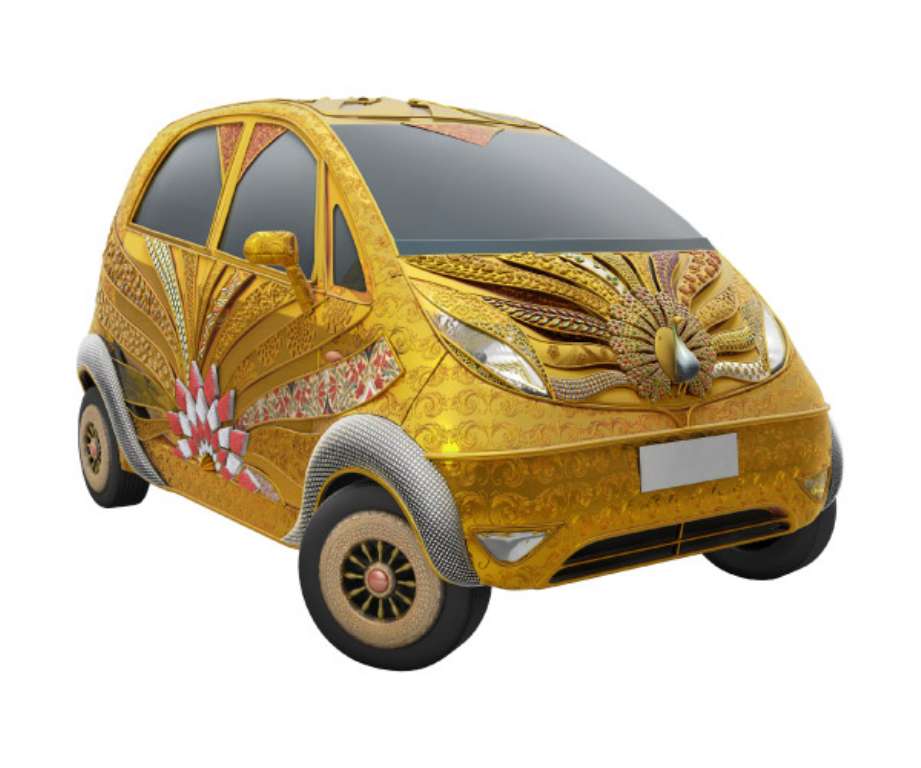 At one end of the spectrum, Tata Motors is not having swift sales of the Nano, even though the car is by far the cheapest 4 wheeler in India. On the other end, Titan Industries (a Tata Group company) has unveiled the most expensive Nano in the country. Currently the most expensive car in India was the Aston Martin One-77, which costs Rs. 20 crores, however the Nano Goldplus goes one up on it with a price of Rs. 22 crore. But what is so special about this extremely overpriced Nano?
For starters, the car is adorned with 80 kgs of 22 carat gold, 15 kgs of silver and precious stones including diamond, gemstones and emeralds and thats about it. This incentive has been underatken by Titan Industries to celeberate 5000 years of jewellery industry in India. However don't remove your cheque book just yet as the Goldplus Nano will not be put on sale. Instead it will be used across Goldplus showroomsm which are present in 29 locations. You can get 22000 Nanos for the price of one Goldplus Nano.