Modified Tata Nano For Rs. 1 Crore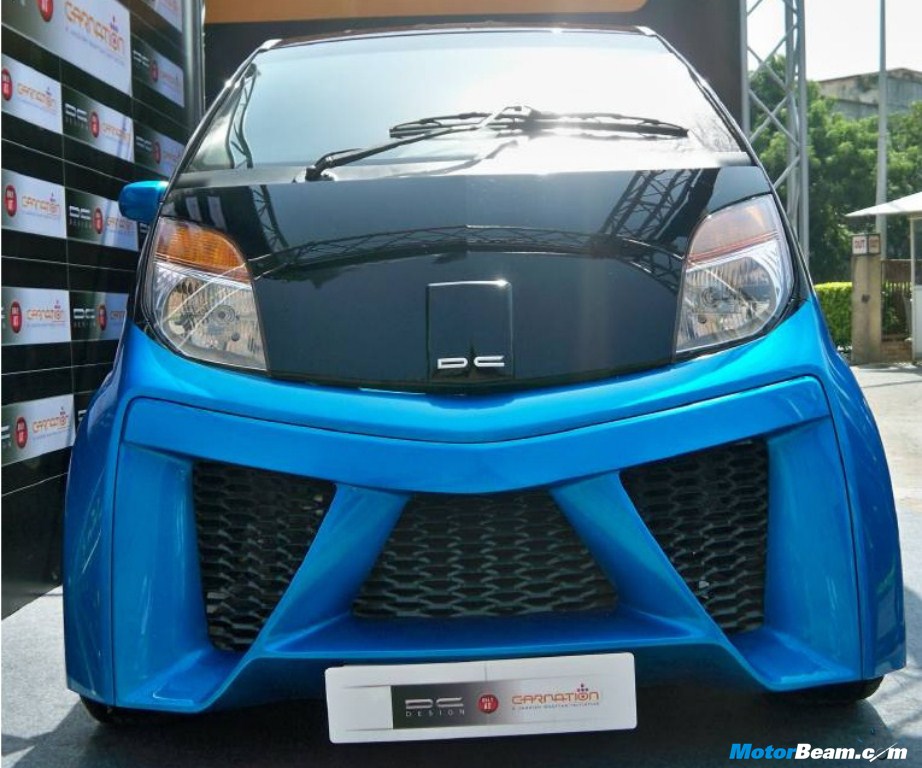 After automobile designer Dilip Chhabria ruined a Rolls-Royce, its his turn to do the same to a Nano. The Tata Nano was made to be affordable car and not a supercar but Mr. Chhabria thinks otherwise. The car which will be showcased at the Auto Expo will cost Rs. 1 crore (this is not a typing error) and will be a two seater. Yes, you can get 1 DC Nano for the price of 75 Tata Nanos. But what makes the DC nano so expensive? Afterall its basically the worlds cheapest car with some modifications! First off, the stock 623cc engine goes away and in comes a 1600cc powerplant capable of a top speed of 200 kmph aided by a 7 speed triptronic tranny.
The exteriors get gull wing doors (ala Lamborghini Murcielago style), biometric door handles (allowing only the keyholder entry), xenon lights, LED clusters, 15″ alloy wheels (up from the stock 12″ wheels). The interiors boast of panoramic wind screen and lots of gadgetry like mobile LCD screen (for movies, internet, navigation and games), customised instruments panel (which reflects on the windscreen), door mounted camera (for rear vision) which even records clips. Now why would anyone want to do that?