App-Based Cabs In India – Boon Or Bane?
Yellow plate cars on our roads are ever increasing and these have their positives as well as negatives.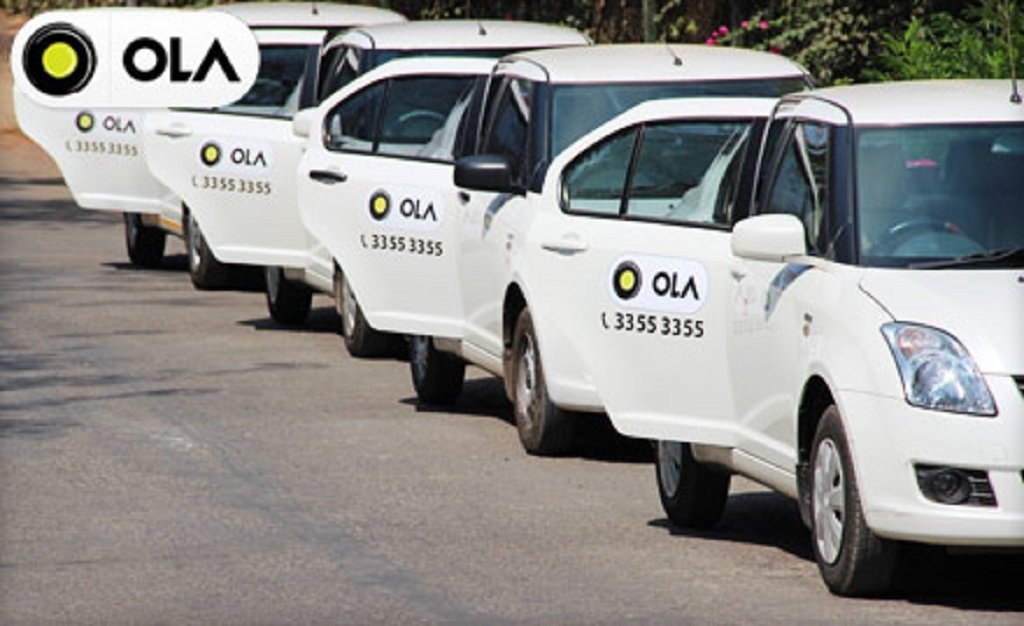 App-Based Cabs
I think it was 2013 or 2014 when app-based cab aggregators started entering the Indian market, rather aggressively. Before that, kaali peelis used to be at the forefront when we wanted a cab and there were a few players like Meru Cabs which were fairly successful but not the preferred choice for a lot of citizens due to their relatively higher fares.
Boom. Uber entered the Indian market and sent everyone in a tizzy. The company offered premium cars with well-trained drivers and the fares offered a lot of value too. This disrupted the entire cab industry in the country and the good ol' cabbies found themselves in a conundrum with a lot of them losing customers to this app-based aggregator.
And why not? Instead of haggling with non-AC taxi drivers and pleading with them to go to your destination, customers now just had to enter their pick-up and drop-off points on their phone and a car would get confirmed in a matter of minutes. Even better, customers got an option to pay through their cards, mobile wallets, etc. Life couldn't get better, right?
US-based Uber wasn't the only one to cater to our market though. Indian company Ola entered the market in a similar time frame and from that day to present, both the players have been competing very fiercely with each other. Both the aggregators started offering different categories of cabs right from economical ones to premium ones.
Customers loved the competition because ultimately that lead to good discounts on rides, a lot more choices for budget-based cars and most importantly, convenience! Soon enough, these aggregators started getting very popular in a lot of parts of the country.
With the ever-increasing traffic in our crowded cities, roads which are always getting repaired or constructed and the lack of parking spaces meant that more and more people started ditching their personal cars for these cabs. Not having to look for parking, not having to constantly modulate the clutch and brake in bumper to bumper traffic and instead utilise that time to finish off work or catch up on news or movies on the go meant that these cabs' popularity was only going to increase.
And increase it did to such an extent that all of a sudden lakhs of cabs started thronging our roads. Employed professionals looking for a second source of income started buying entry-level cars and keeping drivers because initially these operators used to offer very good incentives. I have even heard of a few people who left their well-paying corporate jobs and started driving cabs because the monthly income with all the incentives included would be more than their salary.
It was going good but then the inevitable had to happen. These aggregators had to cut down on incentives and discounts to ramp up their P&L sheets, lots of drivers had issues paying up their car EMIs on time, lots of them started abandoning these aggregators and started joining other fleet companies that offered a steady source of income.
Eventually, customers also suffered a lot. These companies earlier used to offer clean cabs, economical prices and negligible wait times but then this also took a U-turn with surge prices increasing, the number of unruly drivers increasing and of course the number of ill-maintained cars increasing.
Personally for me, I'd hate travelling in a stinky car no matter how nicely the driver drives and similarly I'd hate travelling in a clean car if the driver doesn't follow rules. This is the problem, most of these drivers get so engrossed in their phones, constantly gawking at the app screen that they aren't fully aware of their surroundings. I have even seen a lot of them flouting basic traffic rules without a care.
Incidents of road rage have also increased with ill-behaved drivers cutting across lanes, driving rashly, engaging in verbal and physical altercations with other road users and a lot more. So many incidents of molestation were also reported and there have been times when these companies haven't done much to help out their customers apart from a standard generic reply.
While earlier it was a matter of convenience, these days it has become more of an inconvenience with lesser availability of cabs, insane surge pricing in peak hours and on holidays, longer waiting times and what not. Try looking for a cab on a Saturday evening or on a public holiday, it won't be surprising to see the fare to be even 2-3x the standard fare.
I know I'm ranting but that's what I feel now. In order to get more driver partners on-board and of course more profits, these companies seem to have compromised on background checks of drivers, cleanliness of cars, value pricing, etc. One interesting thing here is that start-up investor SoftBank has put a lot of money in Uber as well as Ola, and looking at the way things are stacked today, I won't be surprised if both these players are consolidated into one, at least for the Indian market.
Now, coming to the main question. Are these cab aggregators a boon or a bane? Well they are a boon because you don't have to worry about parking, driving in traffic et al but they are also a bane because sometimes the wait times tend to be irritatingly long and the surge prices do tend to go through the roof. All that can be kept aside but getting bad drivers and poorly kept cars is just the worst and this is the sole reason why I have started avoiding using these cabs unless absolutely necessary like airport trips or going to places where I can't let my car get scratched.
Yes, the convenience that your own car offers is priceless. While there are people who have even called off the idea of buying a car and are totally dependant on cabs, I think it is a necessity to have a vehicle of your own because you never know when can it come to be useful, especially during an emergency.
With that, I sign off. Drive safe and I'll see you soon again.