BMW Welt – A Pilgrimage For Bimmer Fans
There is a lot to see at the BMW HQ, you need to spend an entire day to make the most of it.
In my last column I shared my insight of driving in Europe and mentioned about my visit to the BMW HQ. As promised, here are some pictures and my experience of visiting the BMW Welt in Munich, Germany. As soon as I entered Munich, I spotted a few BMW test mules and that was something I always wanted to see. Good start to a good day ahead with lots of excitement.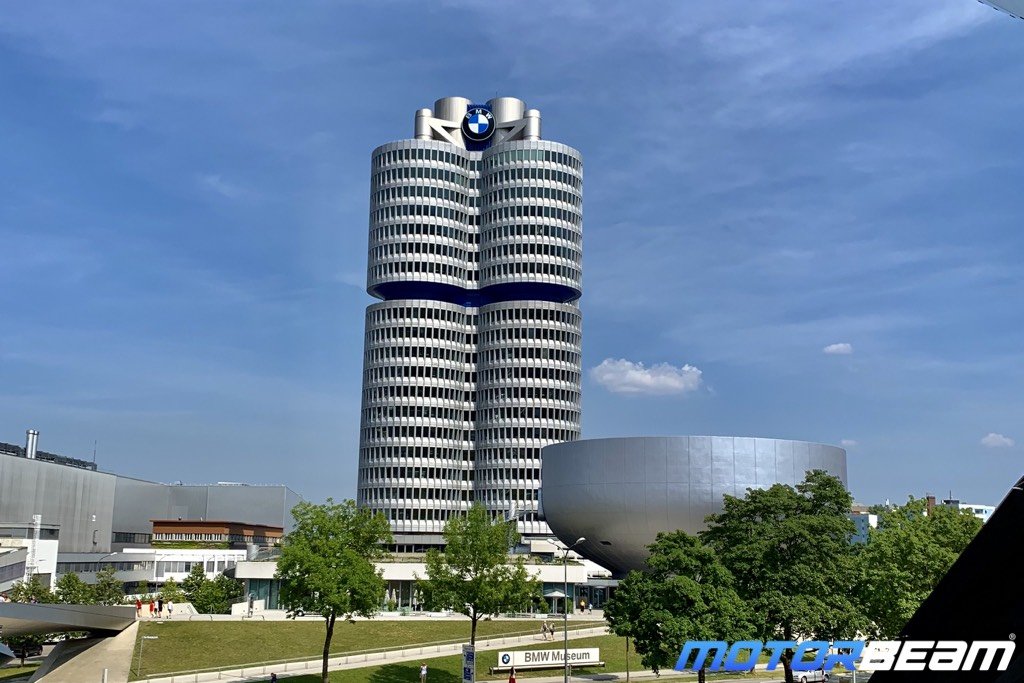 First glimpse of the 4-cylinder BMW HQ building and I went numb. In that vicinity they have the headquarter building, museum area and right across the road there is BMW Welt open style architecture glass facade area where all the latest BMW Group cars are showcased. All of these buildings are interconnected and the architecture is mind blowing. There is a restaurant, BMW owners lounge, you can even schedule you car delivery there and experience some BMW cars on rent.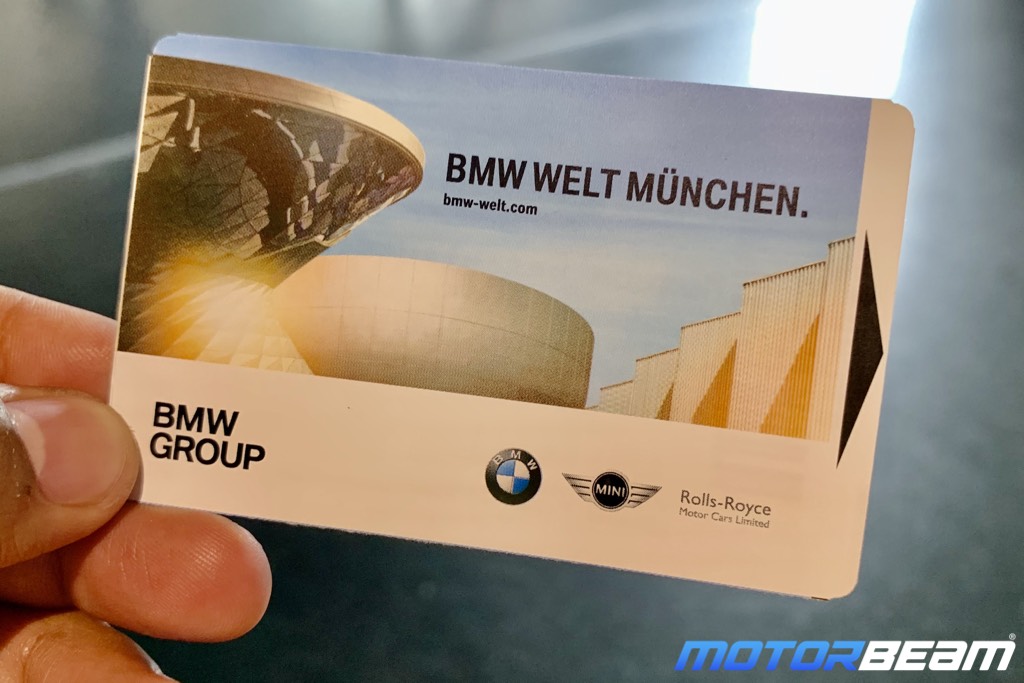 I kept all that for later, first I had to visit the museum and I could already smell the classics shining bright like new. There are cars right from the first lot of BMWs from late 1920s up to the latest and futuristic concept cars. There are some BMW Motorrad products on display as well but I was least interested in them.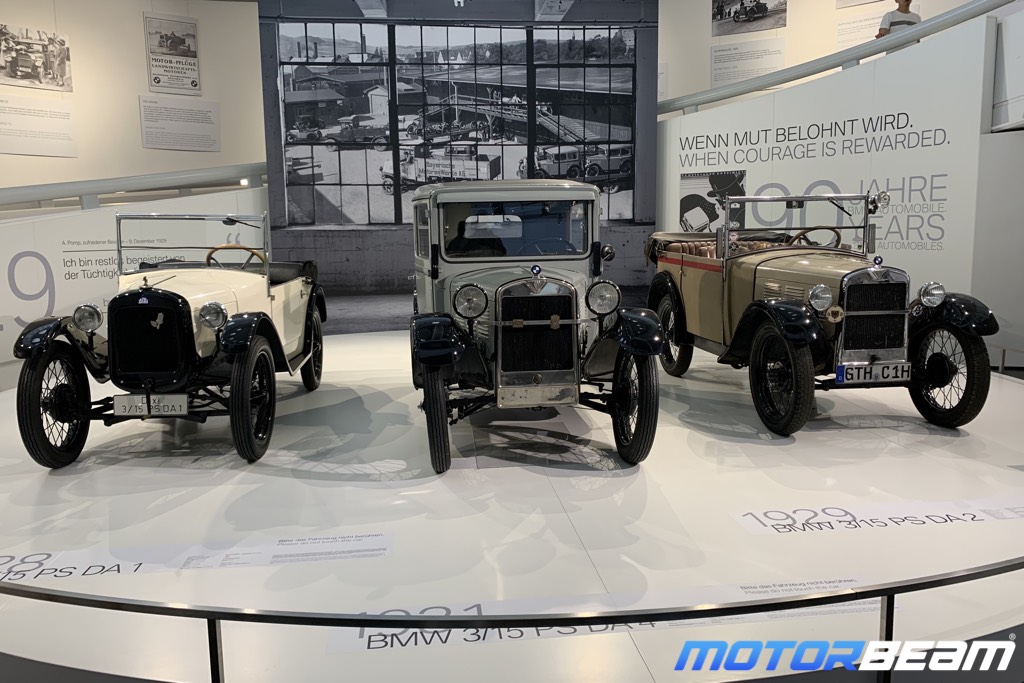 It is a very well laid out museum and you won't miss out on anything. You can freely explore the area and there is a lot to read and learn about BMWs out there. However, being an impatient Bimmer boy, I just drooled over the timeless designs of the classic machines standing there. What attention to detail they have and class apart mechanicals in the olden days. I saw the BMW M78 engine, which was their first straight-six petrol engine born in 1933. 1.2-litre engine producing 30 BHP and 68 Nm of torque.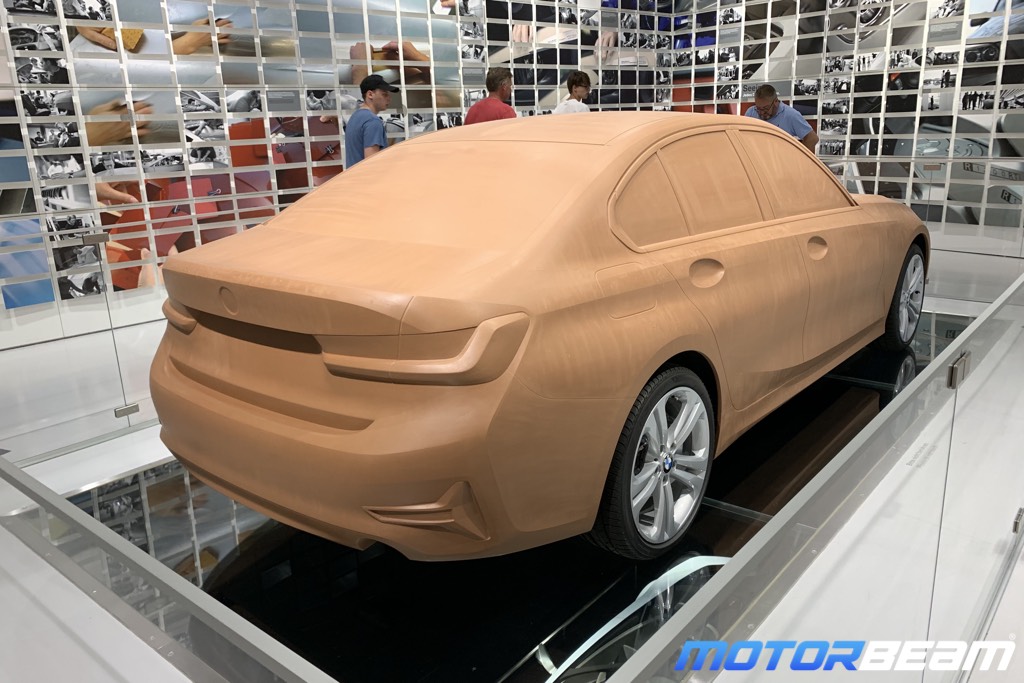 There are some sections where they exhibit their design skills for both cars and bikes. There was a G20 BMW 3-Series clay model showcased in the design area, damn it looked so cool! It might look like an average design model in pictures but when you see it in flesh you realise how interesting the transition of design is from scratch to a full fledged production model.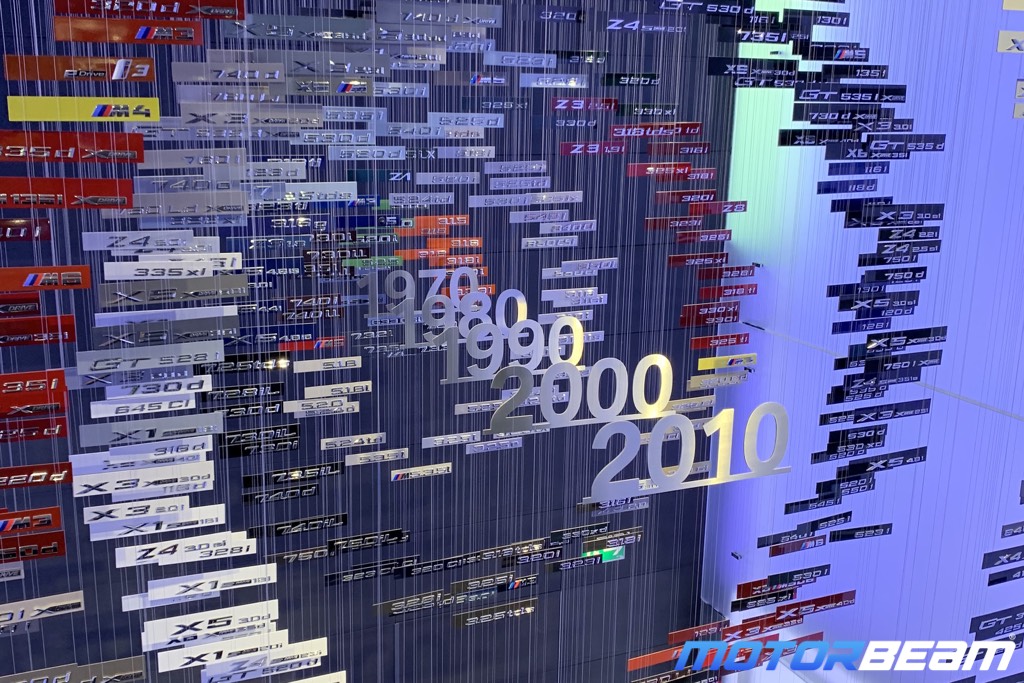 Then they have this sweet little display of model line badges that changed over time. They started putting these on the boot lid since the 1960s to identify the model lines with a combination of numbers and letters. As we all know, 3 is for midsize cars, 5 for upper midsize cars, 6 for large coupes and 7 for luxury models. M, Z and X models were further added to convey the character of the car and size of its engine. Suffixed letters were later added to identify the type of engine, driveline and body style.