Aprilia SR Range To Be Expanded In India In 2017
Aprilia SR 150 will be launched in 22nd August 2016, at a price of Rs. 65,000/-. A low-powered modification of the SR 150 is likely to be the next scooter from the company and will be releasing in 2017.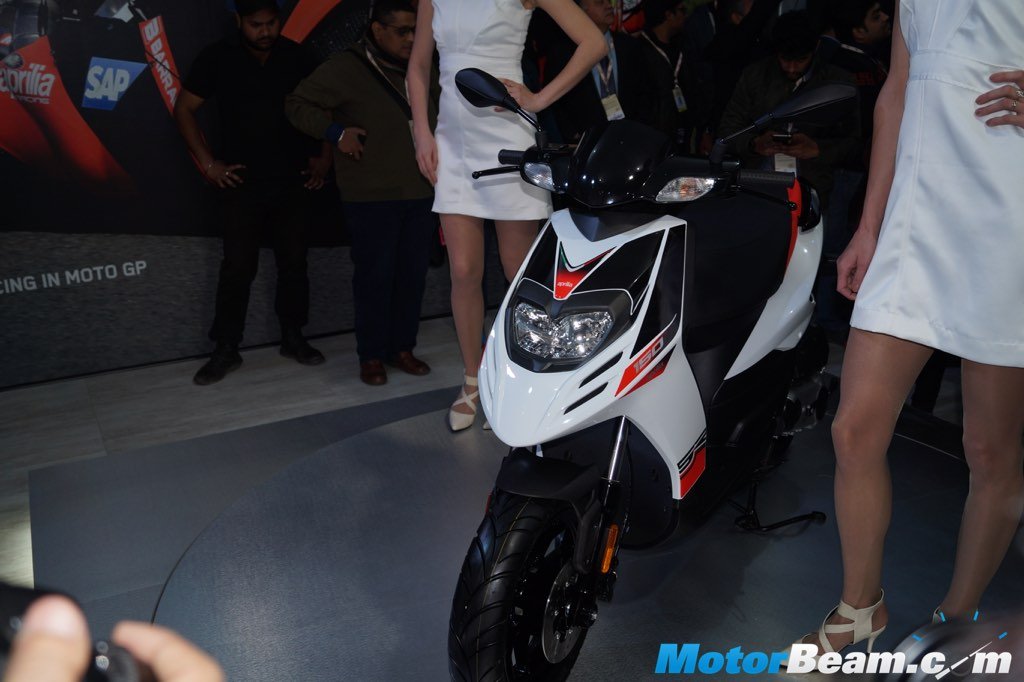 Aprilia, a subsidy of the Piaggio group, is well known for its Italian motorcycles, which set an example for performance and style. The company has now newly ventured into the premium scooter segment with the Aprilia SR 150, and looks to bring more products from its shed to India.
The Maharashtra production facility has started work on the crossover bike, and deliveries could be met with as early as September. The scooter will be available in Vespa showrooms while the brand's motorcycles are sold in Motoplex, a multi-brand showroom. Piaggio plans to increase the number of showrooms in India by 50 more outlets.
Once the SR 150 is launched, Aprilia is reportedly planning on launching a whole new range of scooters. The most likely first product to be launched is the SR Motard 125, which could fair well against the Suzuki Access 125 and Honda Activa 125. Although the company hasn't let out an official statement yet, it is highly rumoured to make it to the Indian market. The 125cc scooter received clearances too last month regarding its launch in India.
The Aprilia SR 150 will be available at an introductory price of Rs. 65,000/- (ex-showroom, Pune), and will compete at the higher-end of the scooter segment. It uses the same engine as the Vespa, but is comparatively lighter and is also tuned to produce more power and acceleration. Appearance and design is top notch and is inspired from the brand's exotic motorcycles.
Aprilia SR Range
– The Aprillia SR 150 is available with a cashback of Rs. 2000/- on Paytm
– Aprilia scooters will be sold through Vespa and Motoplex showrooms
– The SR 150 will use the same engine as the Vespa, but is lighter, more powerful and agile
– To expand its domain in India, Aprilia brand could debut the SR Motard 125 in India
– The launch of the new scooter is most likely to be in the first quarter of 2017