Ariel Atom Joins The British Police Fleet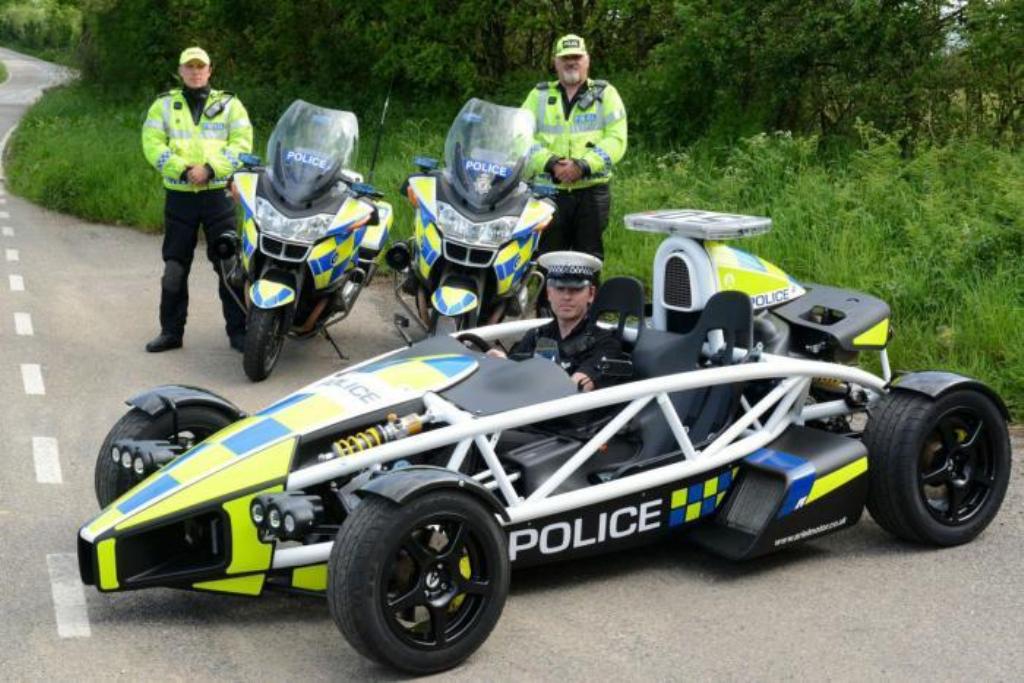 If you thought the police folks in Dubai and Italy were subjected to insanely fast cars as part of their fleet; it now seems that the British police aren't lagging behind either. Ariel, makers of the super fast Atom track racer have now teamed up with Somerset, UK Police force to create a one-off special version of the Atom 3.5R for the Safe rider campaign. The special edition is based on the Ariel Atom 3.5R and comes complete with the blue and yellow UK Police colour scheme, Hella pursuit blue lights and emergency equipment.
The Ariel Atom PL is powered by a 2.5-litre, supercharged, four-cylinder engine sourced from Honda that belts out 350 PS of power. 0-100 km/hr comes up in just 2.5 seconds. The Ariel Atom has been called the closest thing to a motorbike on four wheels and has been the holder of various performance records around the world and is one of the fastest road going vehicles. However, the Ariel Atom won't be on regular Police duties catching over speeding motorcyclists.
Instead, the Atom will be used at events and promotions to promote motorcycle safety. The Atom is at home at the race track where the mind numbing power and performance can be tested to the limits, which the road does not allow to do so. The company is also under the process of launching an all new motorcycle and regards safety to be of utmost importance. In any motorcycle collision, the only thing certain is that the person at loss is a motorcyclist.