Aston Martin AMB 001 Bike Revealed
The AMB 001's production will be limited to just 100 units.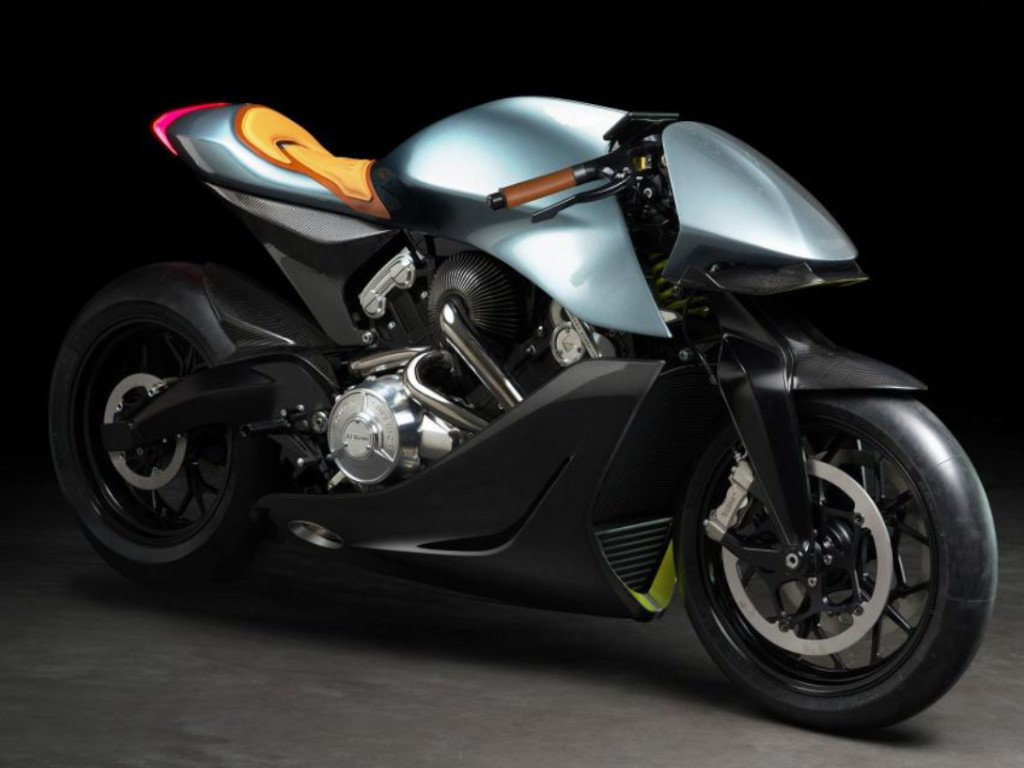 Aston Martin has forayed into the 2-wheeler market with its first bike, the AMB 001. The turbocharged V-twin engined bike will be made in partnership with the British motorcycle brand Brough Superior. Limited to a track-only use, the bike will be hand-assembled in Toulouse, France. The AMB 001 bike is part of the long-held tradition of luxury brands putting their names on non-car products, like watches.
In terms of style, the AMB 001 has a futuristic cafe-racer look with exterior details that reflect the partnership – the Aston Martin winged logo and a Sterling Green and Lime Essence paint job hailing the brand's traditional racing colours. It will have a 997 cc engine built by Brough. The wheels, forks and brake assemblies will be in matte-black with bare carbon fiber accents throughout. The motorcycle gets a single leather seat that will come in oxford tan, hand-stitched leather along with a digital instrument cluster. The iconic Aston Martin stainless steel wings sit on the bike's nose and tank.
As per the automaker, the bike has a carbon fibre fin that was inspired by the side strake on Aston Martin cars. The wings attached to the front of the motorcycle's cowl provides aerodynamic downforce. It also gets a telelever front suspension and a monoshock at the rear. Deliveries of the bike will begin in fall 2020 with a price tag of approximately Rs. 85,03,380/- (Euro 108,000).
Aston Martin AMB 001
– Will be made in partnership with the British motorcycle brand Brough Superior
– Carries a futuristic cafe-racer look
– It will be priced at approximately Rs. 85,03,380/-