Aston Martin Develops Hydrogen Powered Rapide S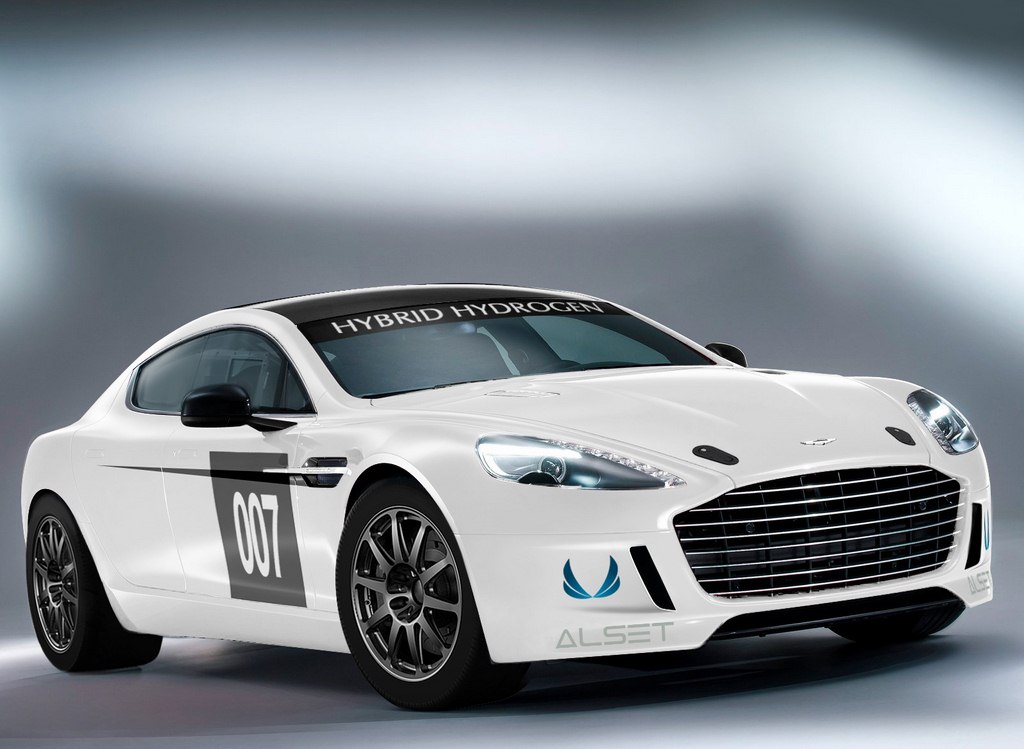 Alset Global in fellowship with Aston Martin is ready to debut its first ever Hybrid Hydrogen car engine and that too, at the toughest car race on Earth. Aston Martin Rapide S fitted with Alset Global's revolutionary Hydrogen powered hybrid engine will make its way into the 2013 Nurburgring (Germany) 24 hours endurance race popularly known as Endurathon, set to take place on the 19th and 20th of May. Keeping their fingers crossed Alset global aims at doing a full circle hydrogen powered lap to go down in the history books. The technology is also being witnessed as "green/eco friendly" as other alternative fuel techs in the arena.
The strength of Alset's Hybrid Hydrogen motor system is its capability to control combustion process according to different types of fuels used: pure hydrogen, gasoline (petrol) or a balanced mix of both can be used to extract maximum power from the engine and reduce CO2 emissions to almost absolute zero. The gaseous hydrogen would be filled in 4 carbon fiber cylinders, two of which will be placed next to the driver's seat and other two will be rooted in the back.
Also, using an existing 6.0-litre engine will prove that downsizing the engine capacity is not the only method to reduce emissions. The engine is a twin-turbo and has no batteries which would keep the weight of the car from going up. Adding to the optimism, the performance expected from the vehicle is said to be super sports car like and the carbon emissions even less than an everyday car.
Eight years into the making, Alset's future-like technology crossed over the existing barriers of shortage of developed hydrogen fuel systems/engines. Further on, the Austria based hydrogen techno major claims that, with little more refinements, the technology would be ready to be fitted into conventional engines and the costs are expected to jump to an affordable 15% over existing car prices. If what has been claimed comes to life, it would be a quantum leap for the automobile cosmos and we would be the first generation to witness hydrogen powered vehicles.
Revealing the engine at the "Nürburgring 24 Hour Endurathon" and using Aston martin Rapide S as the host vehicle gives Alset a major avenue to demonstrate the capability and stamina of the hydrogen hybrid engine. Here in, the company would be able to test the feasibility and safety of its hydrogen powered engine too. Nürburgring 24 Hour Endurathon is an annual car race event held in Germany. With a lap length of 25 kms and an average participation of more than 200 cars, it holds the record to be one of the most gruesome car sprints in the world.
– Shantanu Prasher