Audi A6 TDI Ultra Completes 1865 kms On Single Fuel Tank
The Audi A6 Ultra 2.0 TDI completed 1865 kms on a single tank of fuel in a span of 28 hours and across 14 countries in Europe.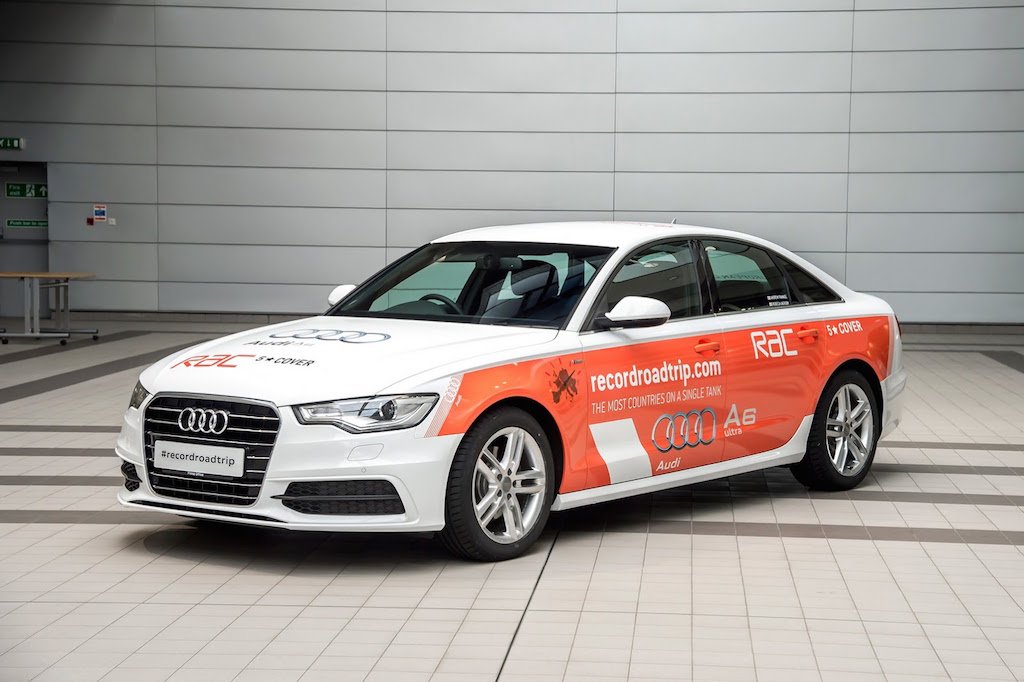 Seldom has a luxury car manufacturer sprung up to make claims of high fuel efficiency figures on its vehicles in the past. However, the modern times have called efficiency as the need of the hour in everything we do and even the most luxurious of brands have moved efforts towards improving fuel economy and CO2 emission figures across their entire lineup. In the latest attempt to bring luxury and efficiency under one roof, Audi AG in collaboration with Royal Automobile Club (RAC) managed an exemplary feat with its A6 Ultra TDI mid-size luxury sedan covering 1865 kms on a single tank of fuel through 14 different countries across Europe.
As unbelievable as it may sound to you, the Audi A6 four-door luxury sedan clocked almost 2000 kms without a refuel and managed to enter its name in the Guinness Book of World Records. Driven by motoring journalist Andrew Frankel and race car driver Rebecca Jackson, the duo drove the Audi A6 during a non-stop 28-hour drive moving through Belgium, Luxembourg, France, Switzerland, Liechtenstein, Austria, Germany, Italy, Slovenia, Croatia, Bosnia and Serbia.
The route though was carefully planned by the RAC to extract the maximum out of the Audi A6 and voluntarily avoided the congested traffic areas and mountains as much as possible. The four-door sedan maintained an average speed of 78 km/hr and returned a fuel efficiency figure of 26.8 km/l. That is better than the official figure of 23.71 km/l on the A6 Ultra. Audi also confirmed that save for the car wrap, the A6 was bone stock and did not receive any kind of upgrades for the trip. The Audi A6 Ultra was chosen for this feat due to its large 73-litre fuel tank with power coming from a 2.0-litre 4-cylinder diesel engine that makes 187 BHP of power.
Audi says there have been two crucial factors that helped the A6 Ultra achieve the world record, with the first being the use of glass fibre-reinforced springs in the suspension setup, instead of steel springs, which helped reduce the kerb weight by 4.4 kgs; whereas the other factor has been the 7-speed dual clutch automatic transmission which aids in better combustion. Interestingly, Mercedes had achieved a similar task last year with the E-Class BlueTEC Hybrid that clocked 1968 kms travelling across two continents from Africa to the UK.