Audi Q3 India Launch In June
[singlepic id= 9965 w=540 h=375 float=center]
Audi showcased the Q3 compact SUV at the 2012 Auto Expo and is now all set to launch the BMW X1 competitor in June. This is the same time when Mercedes-Benz will be ready to unleash the B-Class Sports Tourer on Indian roads. The Audi Q3 is a smaller Q5, which in turn is a smaller Q7. The Audi Q3, although small in proportion looks quite good with well balanced dimensions. It does not look like its built to a price and will bring the volumes for Audi India, which is right behind BMW and Mercedes in the luxury segment.
The Audi Q3 will be offered with a 2.0-litre TDI engine at launch, which produces 177 BHP of power and 350 Nm of torque. Unlike BMW, Audi will offer 4-wheel drive Quattro system on the Q3 on high end variants. A 2.0-litre TFSI petrol engine will arrive in the Q3 in September, producing around 200 BHP of power and 300 Nm of torque. The Audi Q3 will be available with a S-tronic transmission and is expected to start at a price of Rs. 22 lakhs (ex-showroom, Delhi). This aggressive pricing has been possible due to the local assembly route which the German automaker plans to take with their entry level model.
Audi has found good success with the Q5 and Q7, making it the undisputed leader in the luxury SUV space. With the launch of the Audi Q3, the company can only expect to stronger its position and increase volumes two-folds in a matter of a few months. The compact luxury SUV space is a big market, with almost all car manufacturers striving hard to get a small pie of it. The Audi Q3 will not only eat into the sales of the BMW X1 but also the Toyota Fortuner. Mercedes will launch a compact SUV in this segment next year, which too would go the CKD route like the Audi.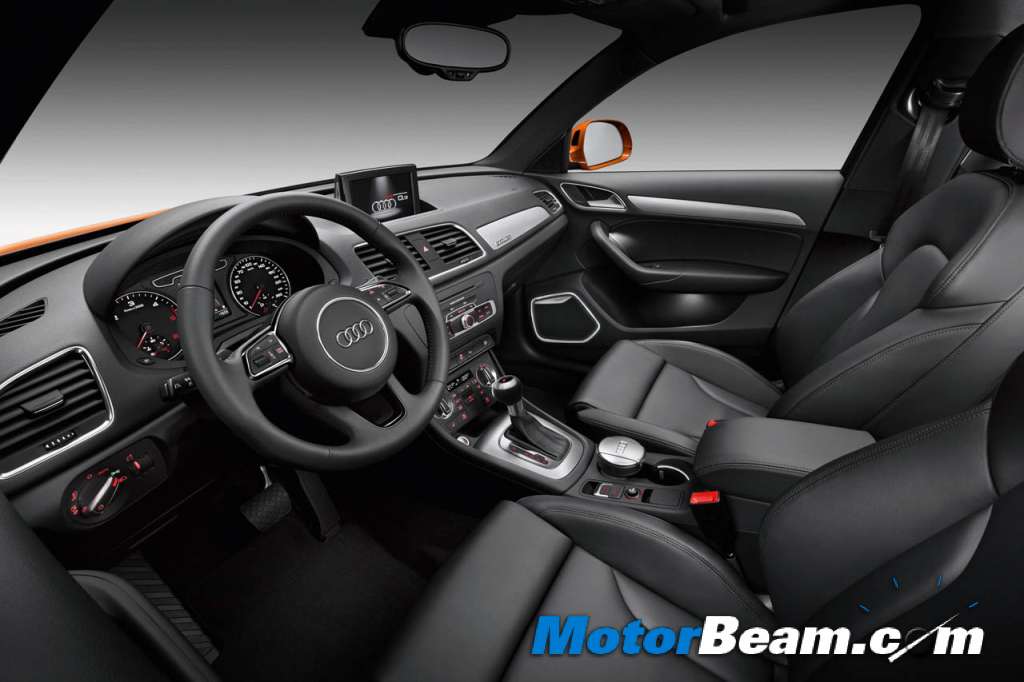 [singlepic id= 9968 w=540 h=375 float=center]
[singlepic id= 9969 w=540 h=375 float=center]
[singlepic id= 9967 w=540 h=375 float=center]