Audi To Launch A4 With 2.0-Litre TFSI Engine, To Replace 1.8 TFSI
Audi will soon be launching the A4 with a 2.0-litre TFSI petrol motor replacing the 1.8-litre TFSI engine. This would give the executive sedan a power boost.
Audi has had an extremely successful run in India since the past couple of years. Being at the top of the pack, the Ingolstadt based manufacturer has been the first choice of young Indians looking to buy a luxury car. This has made the manufacturer update its cars fairly often along with launching plenty of new cars in the nation. However, in the first quarter of the year 2015, Mercedes-Benz beat Audi in terms of sales and the latter wants to fight and claw back the leader title. Audi will soon be replacing the 1.8-litre petrol engine in the A4 with a more powerful 2.0-litre petrol unit to make it a more compelling buy.
The Audi A4 has been a good seller for Audi and has raked in good numbers. This is largely due to the discounts offered on the sedan which makes the price difference between the A3 and A4 almost negligible resulting in cross-shopping. Featuring a more comfortable ride quality, the A4 has an edge over its prime competitor, the BMW 3-series but it falls short in front of the Mercedes C-Class which is priced higher. The 1.8-litre engine is being used in the Volkswagen Jetta and Skoda Octavia as well.
The 2.0-litre TFSI unit in the A4 will also be a factor differentiating it from its younger brother, the A3 which only gets the 1.8-litre TFSI engine. This enables Audi to charge a premium on the A4 and justify a price hike which might come in with the new variant. With reducing price difference between diesel and petrol prices, customers have started going in for petrol-powered luxury cars once again which has prompted manufacturers to introduce these variants. The front-wheel drive sedan is expected to be replaced by the next generation A4 sometime next year and until then, the company wants to milk the current generation to the maximum.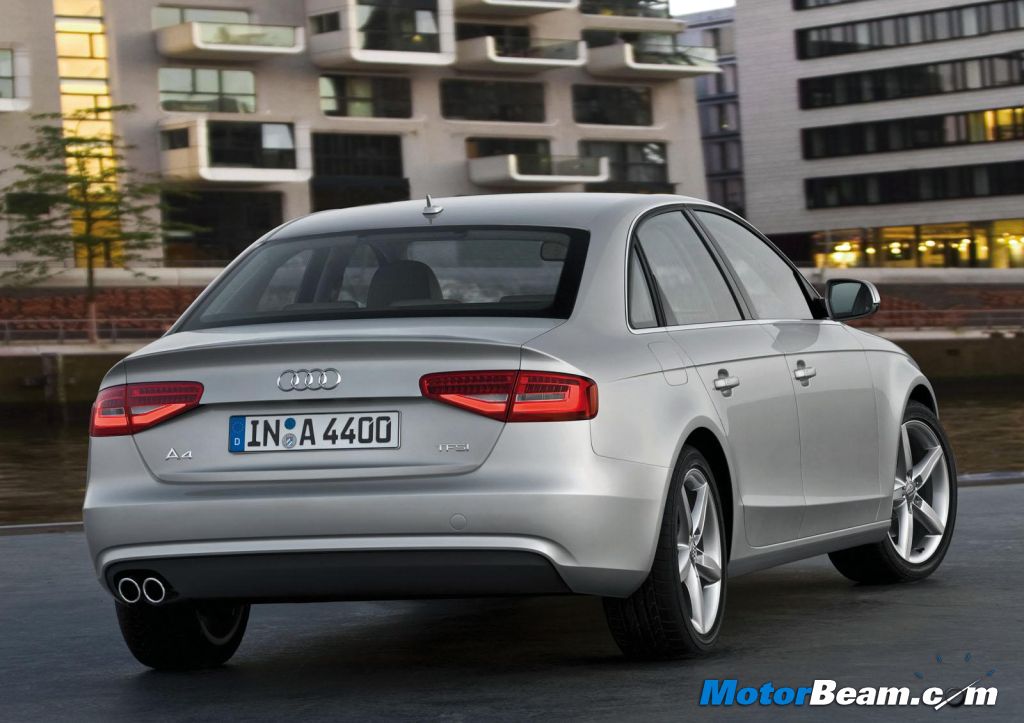 Source – Zauba.com