Audi To Locally Assemble Q7 By End-2012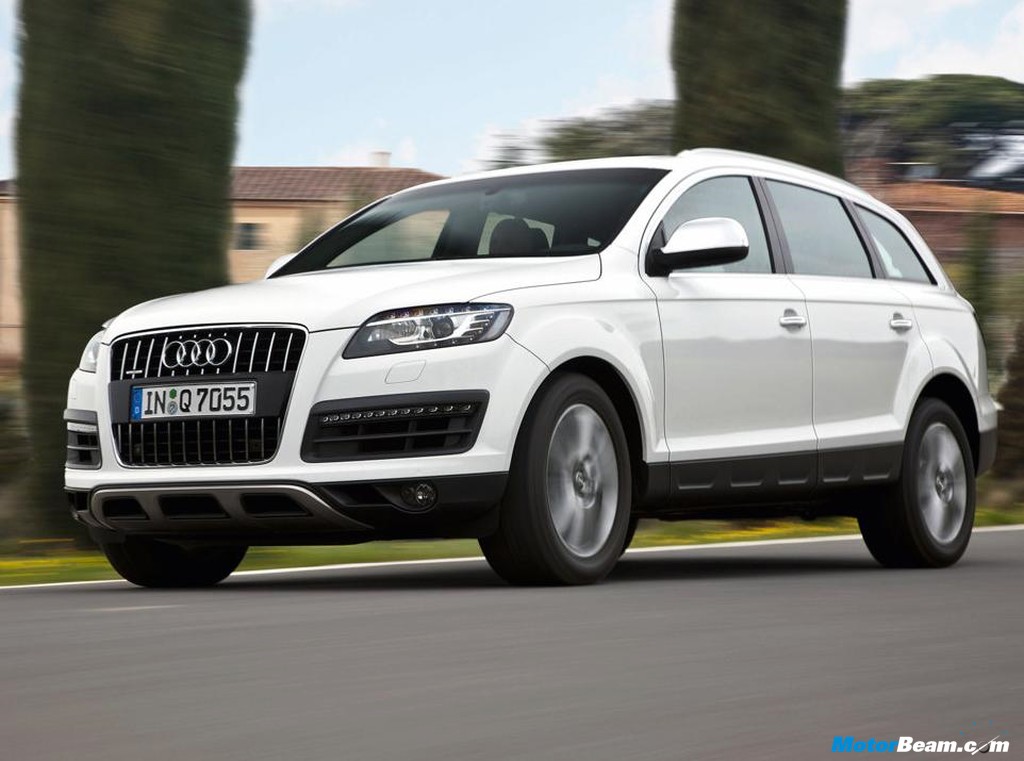 Betting big on the Indian car market, Audi today revealed its plans to locally assemble the Q7 SUV in India. The German automaker will bring in the Audi Q7 via the CKD route and assemble the popular SUV at its Aurangabad facility. The assembly operations will start by the end of the year and currently Audi imports the Q7 from Bratislava (Slovakia). Due to the Audi Q7 being a CBU, the pricing is on the higher side. Once the CKD operations start, Audi will revise the price downloads to position the Q7 more aggressively in the Indian market.
Audi doesn't have any plans to assemble the Audi A8 in India as its aluminum space frame (ASF) construction makes it difficult to assemble the vehicle locally. Audi currently assembles the A4, A6, Q5 in the Indian market and will soon start assembling the Q3 as well. The company will launch the Audi S6 later this year and is contemplating bringing in a V12 TDI engine in the Audi Q7. Audi recently opened its 20th showroom in India, which was opened in Navi Mumbai. The company plans to aggressively expand its dealership outlets and plans to open 5 more showrooms by the year end.
Audi is not the only luxury car manufacturer which is betting big on local assembly. Arch rivals BMW and Mercedes-Benz are also going the CKD route with its popular models. Mercedes-Benz will soon start local assembly of the M-Class and GL-Class, while the B-Class and other MFA architecture cars will too be locally assembled. Local assembly requires heavy investments and the volumes need to justify the investments. For the record, currently the most expensive car to be assembled in India is the Mercedes-Benz S-Class, which is brought in through the SKD (semi-knocked down) route.