Automakers To Offer Discounts On Service Of Flood-Damaged Vehicles
The recent deluge that lashed Chennai damaged a lot of two-wheelers and four-wheelers. Major auto companies are pitching in with whatever help they can provide.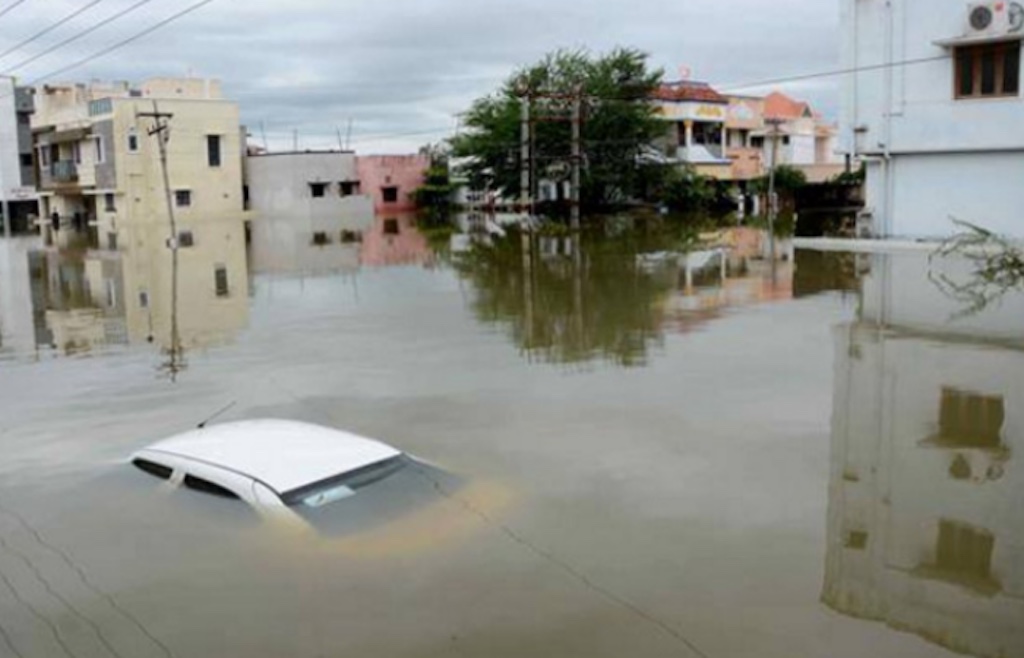 Chennai recently had to bear the brunt of heavy rainfalls which caused disastrous floods across the city. The rainfall was recorded to be 490 mm and a lot of damage was caused in the city, which lead to huge losses for people be it houses or cars or even their personal belongings. Chennai is also home to a lot of major automakers and it has been estimated that at least 25,000 cars and even more two-wheelers have been affected by the floods.
The chief minister of Tamil Nadu requested two-wheeler companies like Bajaj Auto, Yamaha, TVS and Eicher to hold free service camps in the city. The companies agreed to organize these free camps for the next 10 days. Majority of the vehicles damaged in the floods are two-wheelers and rickshaws and these would need immediate repair and service. The camps will be held in Chennai, Thiruvallur and Cuddalore districts from 12th to 21st December at different locations.
Not only two-wheelers but also four-wheeler companies are expecting a lot of rush at their service centres in the coming days. Maruti Suzuki has decided to fly in technicians from other parts of the country too to Chennai to lend a helping hand to the workforce over there. The company is also sending two loads of spare parts to the city. Maruti Suzuki will offer 50% discount on all the repairs as a part of a goodwill gesture.
The company is estimating that around 4000 of their vehicles will need immediate servicing and that number will increase. 25% of the cars were fully submerged under water, 42% were flooded till seat level and 33% till the floor level. Other companies like Hyundai and Honda will also be helping out people.