Bajaj EV Plan: Firm To Bring Out 1 New 'Chetak' For Next 5 Years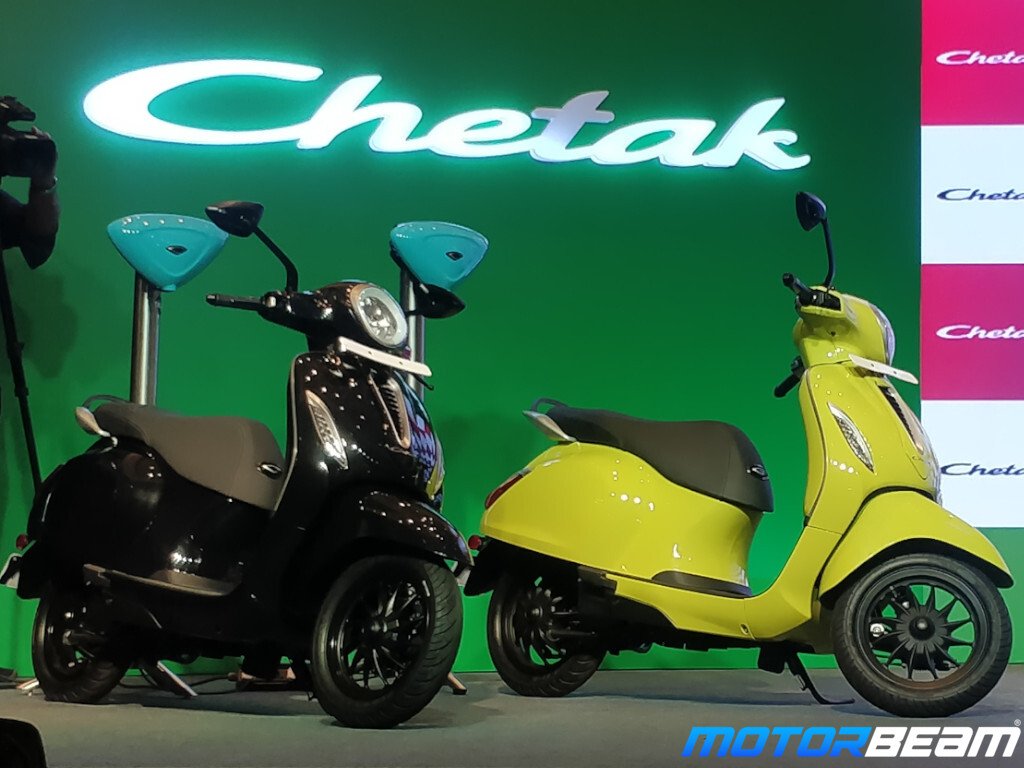 Bajaj has a comprehensive EV plan to take on rivals in the electric 2-wheeler segment
Bajaj Auto has revealed its electric vehicle (EV) plan under which it will be bringing out a new 'Chetak' for the next 3 to 5 years, clearly disclosing its intention to dominate India's electric 2-wheeler market.
This was recently revealed by MD of Bajaj Auto, Rajiv Bajaj, who claimed that the brand cannot afford to be left out from the EV party and that it would be "far cheaper to be wrong than it is to be late."
While the company, which is the largest 2-wheeler exporter of the nation, is producing between 700 and 1300 units of the Chetak electric scooter every month at present, it aims to make 2000 units from April.
In comparison to the current fiscal (FY22) where it will manufacture 8000-9000 electric scooters, Bajaj plans to roll out 50,000 EVs in FY23. The firm is building a new EV factory at Akurdi in Pune.
Being set up at an initial investment of Rs. 300 crores, the facility will be ready by June for assembly and will make 2.5 lakh EVs per annum, while its capacity can be expanded to 5 lakh units a year based on demand.
Rajiv Bajaj says the Pulsar maker is not looking to have more electric brands after the Chetak. He said "Chetak will be the mother brand for 2-wheeler EVs" made by Bajaj Auto.
Could this mean the wholly owned EV subsidiary Bajaj is creating will be named the Chetak? One cannot say for sure. But, what is clear is that the brand is developing "several more vehicles….bigger scooters, smaller scooters, somewhat different form factors, etc."
Stating that "a new EV every year is a reasonable target/expectation," Rajiv Bajaj said the company will introduce "A Chetak a year for the next 3,4,5 years for sure," while the current model will also be "renewed in time".
Rather than banking on government subsidies which will not last forever, Bajaj wants to get the EV technology right and "create products that sustain on their own merit."
Since "EVs are not profitable at the moment and they will not be so for sometime to come," Rajiv Bajaj says the 2-wheeler maker is "not looking at EVs as mass market right now."
Speaking about the performance-linked incentive (PLI) scheme introduced by the Centre, Bajaj said, "PLI scheme is helpful, but not the cement which we are using to make our building."