Bajaj Showcases U Concept At Auto Expo [Live]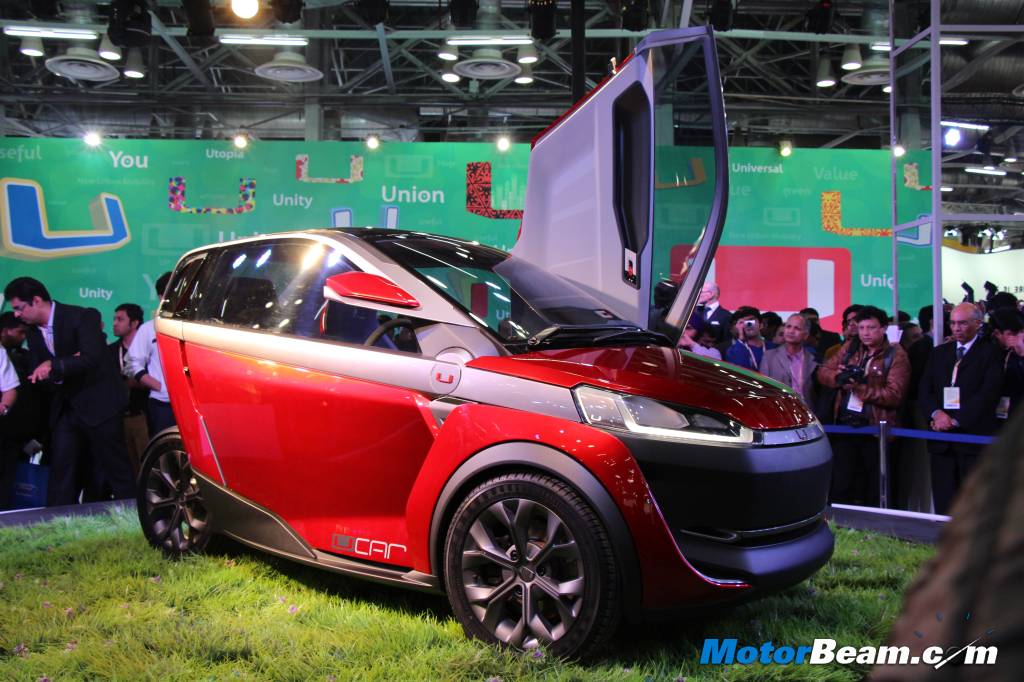 We all know that Bajaj unveiled many 2-wheelers at the Auto Expo, but now the manufacturer has showcased a new concept vehicle called U. This is the second 4-wheeler from the Bajaj stable after the RE60. The U concept looks very quirky in design but not in a bad way at all. It is amazing to see how designers can come up with designs like these, utilising existing body materials used by Bajaj Auto on its other products.
Even though the U Concept is a 4-wheeler, it is meant to be a 2-seater due to its compact dimensions. Heck it weighs just 300 kgs. Maybe we can call it a motorcycle with doors and four wheels. The engine powering the U concept is similar in specs to the one that powers the RE60 but this one uses an automatic gearbox. Another interesting thing is the scissor doors on the concept vehicle. It is very likely that the production version won't feature these.
The Bajaj U is in the early stage of development and won't be introduced in the market anytime soon. Right now the company is focusing on 2-wheelers and the RE60 quadricycle. The Bajaj U Concept is for the private buyer and is aimed and addressing the congestion issues in cities. Although the U Concept has some resemblance to the RE60, it is based on a completely new platform and the production version is already under development. However Bajaj Auto will decide the fate of the U after soliciting public response.