Benelli's New Adventure Bike TRK 702 Leaked Ahead Of Global Debut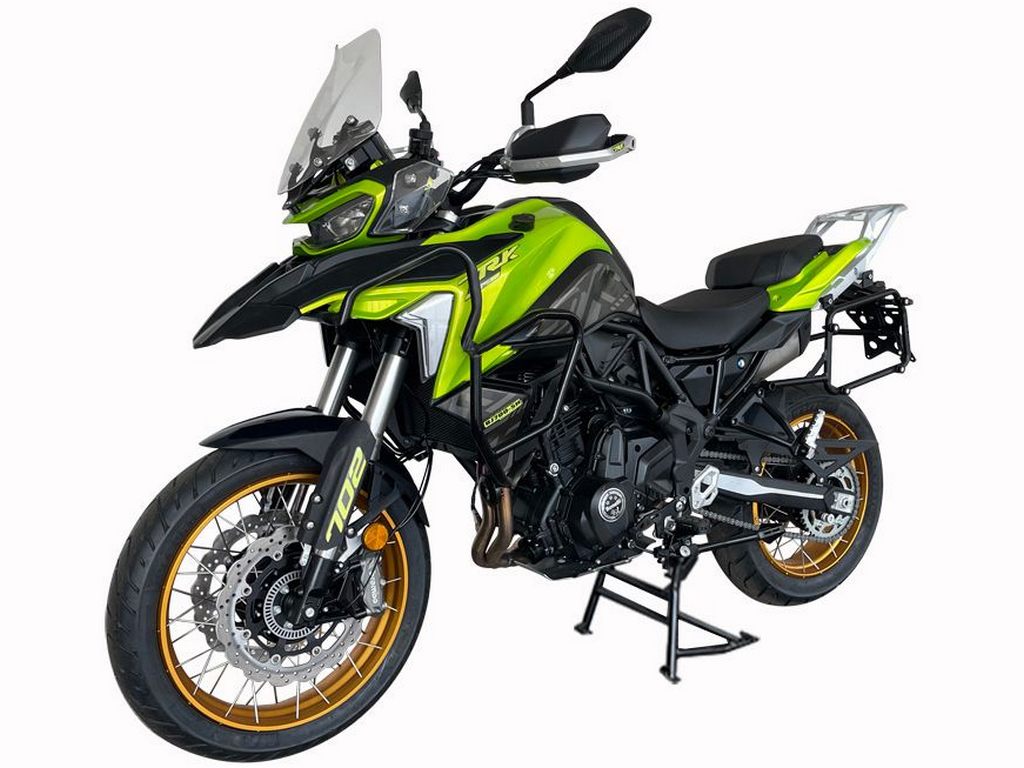 The upcoming Benelli TRK 702 has been leaked via a type-approval application, global debut soon
It was only last November Benelli unveiled its adventure motorcycle, TRK 800, with its indigenous 754 cc parallel twin engine and now another adventure motorcycle from the brand, TRK 702, has been leaked ahead of its global debut thanks to a type-approval application filed by the brand.
But, unlike the TRK 800, the upcoming 702 will feature a 693 cc twin that's near identical to CFMoto 700CL-X's engine. The interesting point here is that both – the 754 cc unit (76 HP) on the TRK 800 and this new 693 cc twin (75 HP) offer almost the same performance.
So, at least in the future, Benelli might discontinue the 754 cc unit on the TRK 800 and replace it with the new 799 cc KTM-inspired mill it recently patented. This also means Benelli might soon refresh its entire engine lineup discontinuing all the old ones.
Coming to the leaked TRK 702, it now sits right in the middle of the TRK 502, that's on sale in India, and the TRK 800. The new 693 cc engine is expected to break Benelli's past record of offering performance that's usually under the segment standards.
The new engine has also made Benelli rework the frame though it still has slight resemblances to the TRK 800's steel trellis frame. The swing arm is also new this time while the wheels, brakes, and suspension seems to be a direct lift from the bigger brother.
As far as looks are concerned, Benelli has worked hard to bring in TRK's family traits into the bike as its earlier type-approval application sported a different design. The application also revealed that there are 2 versions on offer – a standard model and another one with all the accessories like panniers.
Weight is still an area Benelli needs to work on as the new TRK 702 weighs 220 kg wet. The TRK 702 is likely to hit our shores after its global debut.