Biker Leaves Job For Biking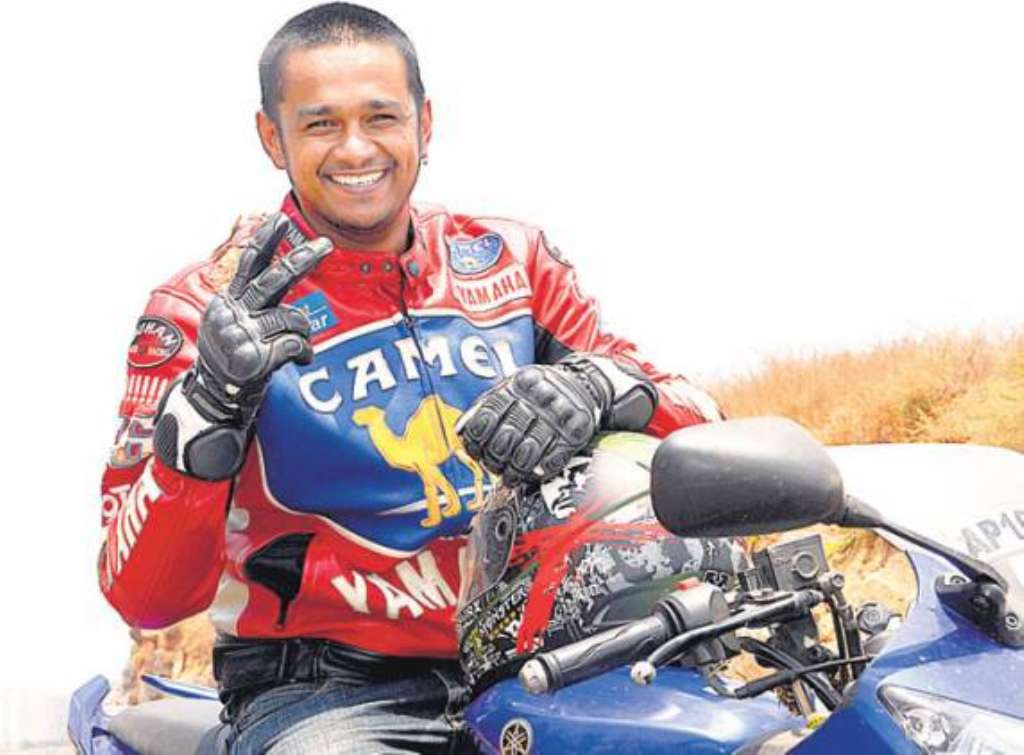 Vinu S.V. has successfully completed the Iron Butt Challenge. The first person in Andhra Pradesh to achieve this feat, Vinu quit his well paying Deloitte job last year to follow his passion for biking. The 25 year old has the following to say about his Iron Butt Saddle Sore adventure.
"Two months back, while riding in Kerala, I covered a distance of 1,300 km in a little above 16 hours. Then, I thought I could attempt this challenge. No one from AP had accomplished the 'Saddle Sore' feat and I wanted to be the first, so I started preparations." And the preparations were not the usual cardio and bike servicing. I started jogging and did weight training two months before the ride. I later moved to cycling to strengthen the lower half of my body. I also did the logistics like finding out which petrol bunks on the route were open round the clock and had card swiping facility to document the journey." On 17 April, Vinu left the city on his Yamaha R15 to make history.
"To obtain a certificate from the Iron Butt Association (IBA) in US, I needed to keep fill fuel by swiping my card and keep the electronic bills that would have details like the places I stopped to fill, and the time. I left Hyderabad on Sunday night at 9.06 pm, reached Hosur via Bengaluru and rode to Namakkal via Salem. I took a U-turn at Namakkal and returned to Hyderabad the same route. I clocked 1,715 km within 22 hours and 47 minutes. To do this, I didn't stop to eat anywhere to save time. I ate my two snicker bars and mixed sachets of Gatorade with water and drank it while riding because my average speed would be hit badly if I'd pulled over. I've sent my bills and odometer photos to IBA and they informed this week that I'm entitled to a certificate.
I have my eyes set on two more challenges. A Burn Burner challenge wherein I have ride 2,500 km in 36 hours and the K2K challenge. A friend from Delhi entered the Limca Book of World Records when he rode from India's Northern most part, Khardungla, to Kanyakumari (K2K) in a record four days and four hours.
They are still not fine with me for opting to become a full time professional biker as it doesn't pay as much as a regular 9 to 5 job. But I couldn't sit in office longing to be on my bike out there either."
Source – Deccan Chronicle