BMW 5 Series Gran Turismo Concept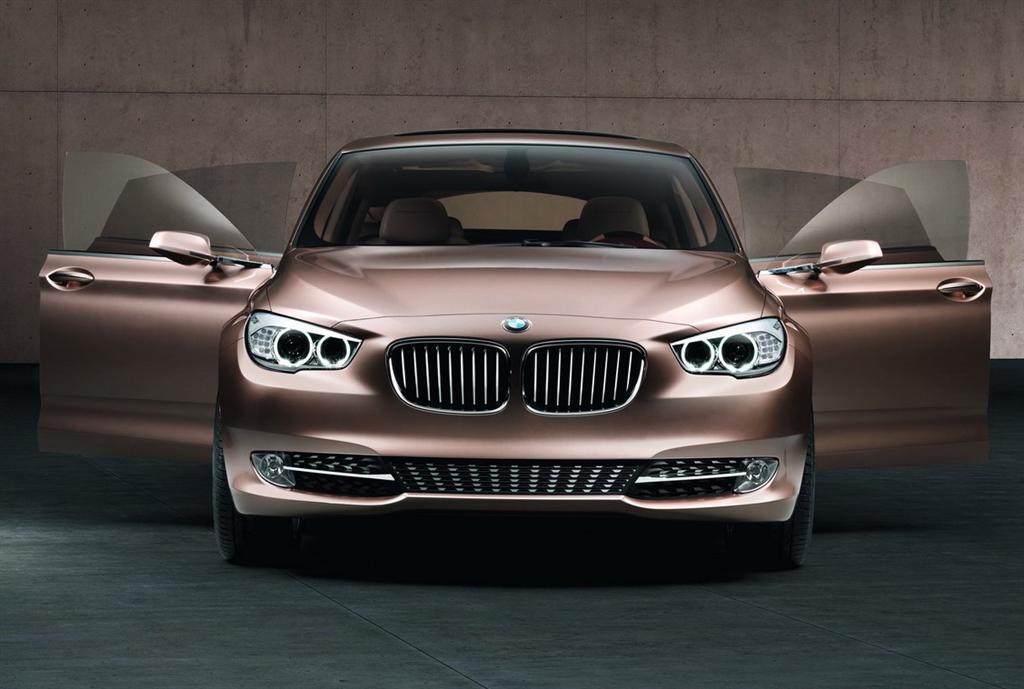 BMW has issued the first official photos and details of its 5-door study that will enter production later this year with minimal changes as the 5-Series GT. So what exactly is the GT we hear you ask. Tough question. The GT, which is based on the next generation 5-Series, will complement the sedan and Touring versions of BMW's mid-size executive model, supposedly offering buyers MPV like practicality and 7 Series cabin space in a liftback package with a coupe-like roofline.
BMW 5 series Gran Turismo Concept PAS Then again, the GT which is described by BMW as the Progressive Activity Sedan (PAS), comes with a four-seat layout (what's so practical about that?) and a design that is sure to create a new outburst of controversy, especially in what concerns its squatted and 'uber' Bangle-ized buttocks. All we can say is that if any other carmaker (e.g. Ssangyong…) were to introduce such a vehicle, the press would be cracking jokes like a drunk comedian.
But anyhow, time to see the Bavarian concept car in detail. The GT is a big car – larger than the 5-Series in every dimension. It measures 4.998 mm (197-inches) in length 1.901 mm (74.8-inches) in width and 1.559 mm (61.4-inches) in height with a limo-like 3.070 mm (120.9-inches) wheelbase.
BMW 5-series Gran Turismo Concept PAS Open the pillarless doors and you'll find a four-seat layout and a panorama glass roof with BMW promising that the GT offers the passengers at the rear the same legroom as in the BMW 7 Series and virtually the same headroom as in the X5 SUV.
If necessary, the rear seats can move fore-and-aft by up to 100 mm or more than 3.9-inches so that with the seats moved as far forward as possible, the occupants still enjoy the same legroom as in the BMW 5 Series Sedan, with luggage capacity increasing from 430-liters (the 3-Series has 460-liters) to 570 liters or almost 20 cubic feet. With the rear seats folded down, the luggage compartment increaes to 1,650 liters or nearly 58 cubic feet.
BMW 5-series Gran Turismo Concept PAS This car's flexibility is rounded off by a two-piece tailgate similar in design with that found in the Skoda Superb with separate openings for additional convenience.
BMW did not release any mechanical details on the 5-Series GT that will make its first public appearance at the forthcoming Geneva Motor Show in early March. Expect to see the production version of the PAS at this year's Frankfurt Auto Show in September with sales beginning in Europe towards the end of the year or early 2010.
Source – Carscoop