BMW i8 Roadster Showcased At 2018 Auto Expo, India Launch Soon
The BMW i8 Roadster is a drop-top version of the i8 coupe which is showcased at the Auto Expo, launch is imminent very soon.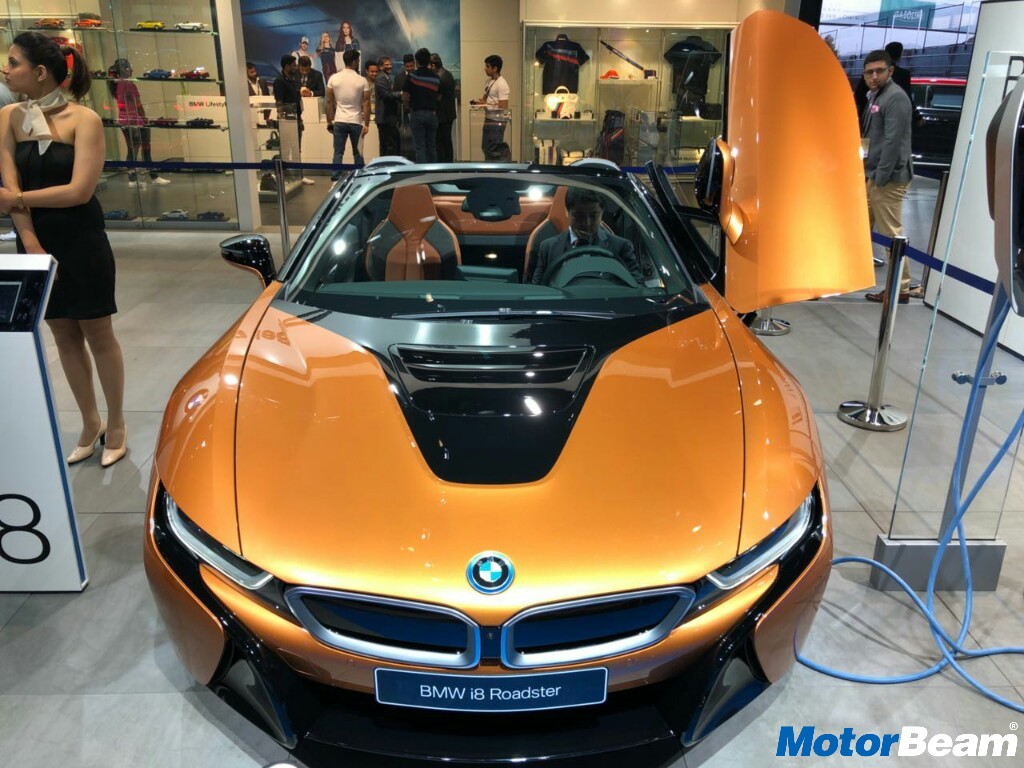 BMW is going all aggressive with their lineup at the 2018 Auto Expo. The German carmaker is all set to add their second offering in their i range of environment friendly cars and this time it's the i8 Roadster. The new iteration is a convertible drop-top and is very similar to the i8 Coupe in terms of design and mechanicals.
The BMW i8 Roadster looks extremely sharp and aggressive with its edgy and futuristic design, especially in this topless avatar. However, the motor now gets an additional 12 BHP that contributes to a combined petrol and electric power of 374 BHP. Even the battery tech has improved and the Roadster gets an improved driving range on electric power.
BMW is using a carbon-reinforced core for better rigidity and weighs just 60 kgs more than its coupe counterpart. The roof isn't a hardtop but a cloth fabric that folds down in 15 seconds. The car is expected to be launched very soon in India and the estimated price is upwards of Rs. 2 crores (ex-showroom).
BMW i8 Roadster
– BMW showcases the i8 Roadster, which is a convertible version of the coupe
– The i8 Roadster is very similar to the coupe but gets improved performance
– It is expected to be launched soon with a price tag upwards of Rs. 2 crores in India