Expensive BMW i8 Is Fast Yet Frugal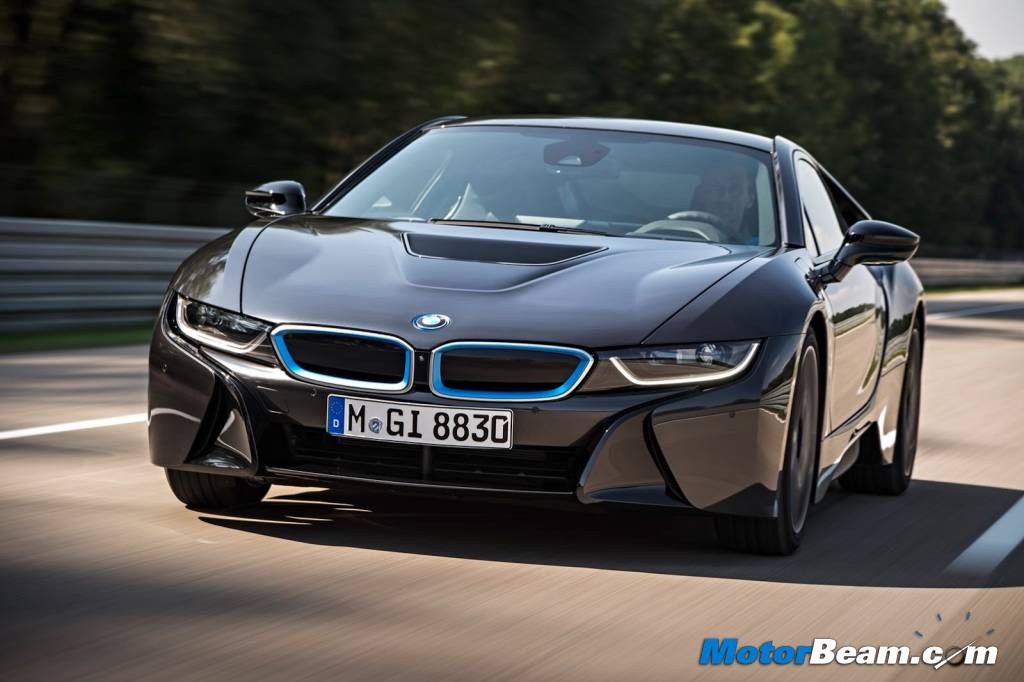 BMW has unveiled the i8 plug-in hybrid sports car this week at the 2013 Frankfurt Motor Show. The BMW i8 in the concept guise was an attractive piece of art and looking at the production model, we can say the carmaker has done a brilliant job in maintaining the striking design aesthetics. The front end boasts of an aggressive stance with those angular headlamps and blue finished kidney grilles staring at you. The bonnet and bumpers are sculpted with a host of cuts and creases to enhance the aerodynamics of the environment friendly sports car.
The side profile of the BMW i8 reveals a perfect shape of a low slung sports car featuring sporty elements such as the alloys and scissor style doors. The futuristic design continues at the rear, where you can see a very busy layout of stylish tail lamps and bumper. The sci-fi design philosophy continues on the inside as well. BMW has toned down the styling on the interiors compared to those seen on the concept but still the design is ahead of its time. The cabin is finished in light and dark grey colour theme along with hints of blue. You get a host of advance features and gadgetry inside.
Powering the BMW i8 is a 1.5-litre 3-cylinder twin-turbocharged petrol engine coupled to a synchronous electric motor developing a combined power output of 362 PS with 570 Nm of peak torque, mated to a 6-speed automatic transmission that drives the rear wheels. 0-100 km/hr sprint is achievable in 4.4 seconds with the top speed limited to 250 km/hr. It returns 40 km/l of fuel economy. The BMW i8 is aggressively priced considering the advanced technology used. The Bavarian automaker has put up a price tag of $1,35,700 (Rs. 76.5 lakhs, should be around Rs. 2 crore when launched in India), which can give many sports cars a run for their money.