BMW India To Launch M3, M4, M5, X3, i8 This Fiscal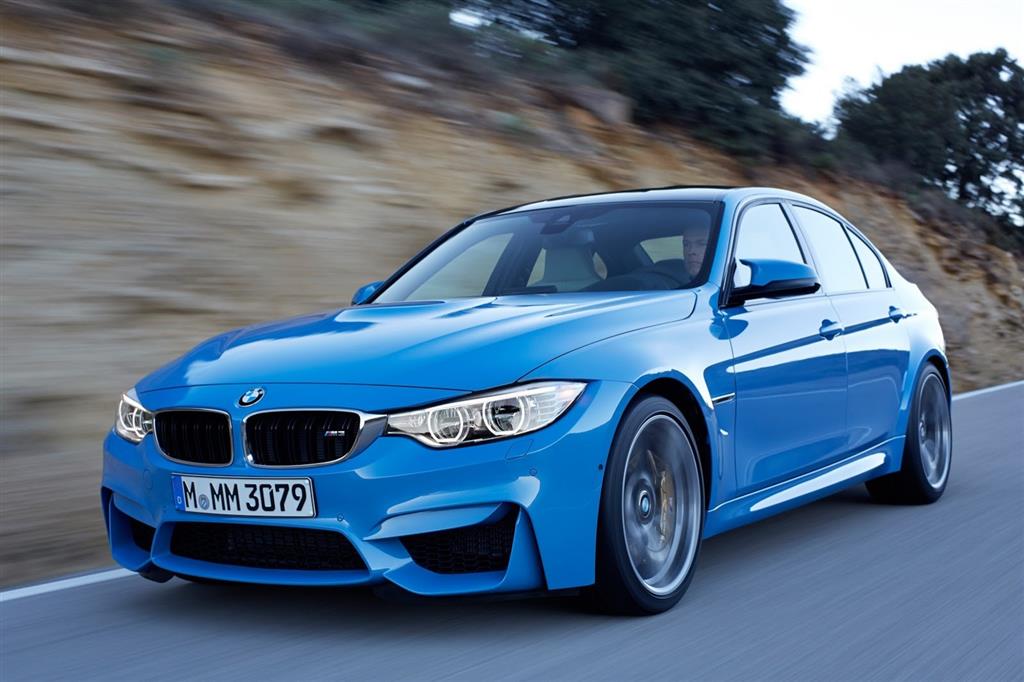 After Mercedes-Benz, its close rival BMW is on a product offensive in India. While the German automaker already sells vehicles ranging from sedans to SUVs to coupes and convertibles in India, the company is aiming to improve its portfolio by launching even more products. BMW will be launching the M3, M4, M5, X3 and i8 in India this fiscal. While the M3, M4 and i8 are completely new cars, the X3 and M5 are updated versions of their current respective models which are already on sale.
The BMW M3 is a performance-oriented version of the 3-Series sedan. While the M3 will come in sedan body style with four doors, the M4 will come in as a coupe and convertible. Both vehicles will be offered with similar levels of power and transmission options and yet they will cater to different segments. While the M3 will be bought by those who want the practicality of an everyday car along with sporty performance, the M4 will be preferred by those who just crave for performance and do not mind on losing out two doors and some space. Powered by a 3.0-litre BMW M Twin-Turbo engine, the M3 sedan and M4 coupe produce 425 BHP of power and 550 Nm of torque. BMW offers a 6-speed manual transmission or a 7-speed DCT.
The 2014 BMW M5 will also be introduced here. The M5 is powered by a 4.4-litre V8 engine that churns out a maximum power output of 560 HP and a peak torque of 680 Nm right from 1500 RPM. The engine is a twin-turbo unit and power is sent to the rear wheels which makes the M5 completely fun to drive, especially if you like going sideways. The V8 engine is matched to a 7-speed DCT gearbox and you can even get a manual transmission without any added cost. It is not yet confirmed whether the manual will be offered for Indian buyers but most likely it won't be. The sprint from 0-100 km/hr is quick at 4.4 seconds.
BMW will also be updating the X3 SUV that is currently on sale in India. The 2015 BMW X3 gets minor cosmetic upgrades to improve its looks along with slight changes to the interiors. BMW has also added a couple of new variants, i.e. xDrive28d and sDrive28i. While the former is a 2.0-litre oil-burner giving out 180 HP of power, the latter produces 240 HP of power which is sent to the rear wheels. The X3 sDrive28i is also the first variant of the SUV to get only rear-wheel drive. In total, BMW offers four diesel and three petrol engines with the X3 with power figures ranging from 150 PS to 313 PS.
The BMW i8 is one looker of a vehicle that garnered a lot of eyeballs at the 2014 Auto Expo where it was showcased. This plug-in hybrid sports car will cater to a very small amount of customers. While some buyers may get it because they are environment conscious, others may buy it just for the exclusivity that it offers. The BMW i8 is powered by a 1.5-litre 3-cylinder petrol engine which comes with twin turbos. The engine is mated to a synchronous electric motor that produces a combined power output of 362 PS while peak torque is rated at 570 Nm. The i8 returns a mind-boggling fuel efficiency of 40 km/l.