BMW S1000R On Sale In India, Priced At Rs. 22.83 lakhs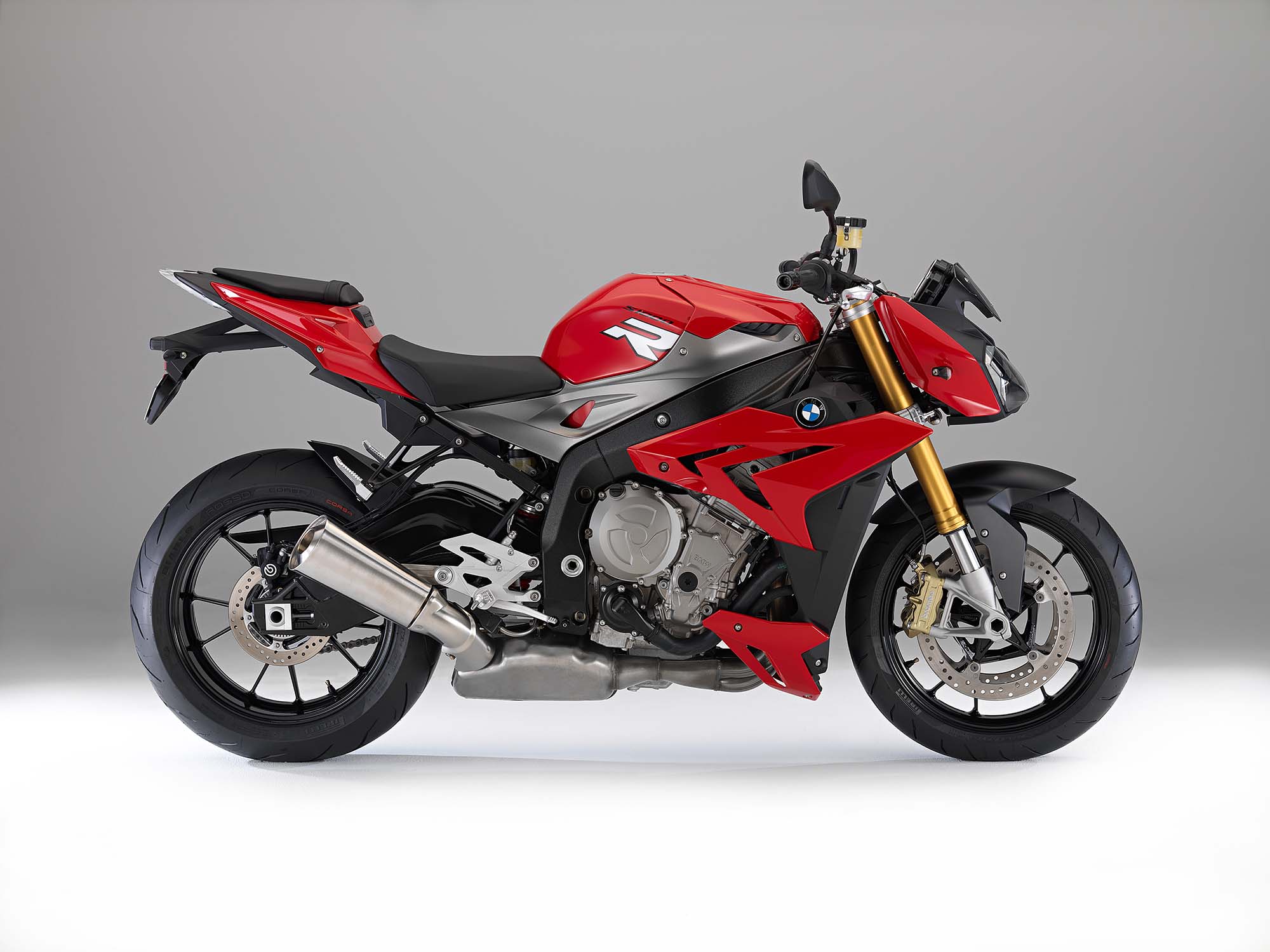 You read it first on MotorBeam! The BMW S1000R is now available on sale in India at a whopping price tag of Rs. 22.83 lakhs. It rivals the Kawasaki Z1000 which is priced at half the cost of this BMW bike. While BMW Motorrad is not officially present in India, its products are available through importers who are actually dealers of BMW cars. Navnit Motors sells BMW bikes in Mumbai and Bangalore and Deutsche Motoren deals with these 2-wheelers in Delhi/NCR. The S1000R is brought in via the CBU route and one unit has already been sold to a buyer in Chennai. It is available in three colours – red, white and blue.
The BMW S1000R is a naked street-fighter, powered by a 4-cylinder inline engine that produces 163 BHP of power and 112 Nm of torque. The naked design looks splendid and striking and BMW calls it 'focused on the essentials'. Since there is a lot of power on offer, the BMW S1000R comes with ABS and ASC (Automatic Stability Control) as standard. The bike comes with various riding modes to choose from such as Rain, Road, Dynamic and Dynamic R. The Dynamic and Dynamic R modes are Pro modes which are available as options while the other two modes are standard on the bike.
BMW offers a 'Standard Package' with the S1000R which comes with all four modes, gearshift assist, DTC (Dynamic Traction Control) and a cruise control system. Another 'Premium Package' is available that includes all the equipment from the Standard Package along with DDC (Dynamic Damping Control), heated grips and engine spoiler. Performance upgrades are also offered to buyers who want more out of their bikes.
The BMW S1000RR which is the fully-faired version of the S1000R is priced at Rs. 28.32 lakhs (all prices ex-showroom, Mumbai). These high prices are due to the CBU nature of these products as well as importer chargers. Even though Kawasaki imports all its big bikes via the CBU route, the Japanese automaker has been able to offer an attractive price point on all its bikes. This is because Kawasaki is officially present in India and is looking forward to ruling the superbike space. With these kind of price, BMW Motorrad will continue to have limited reach in the sub-continent.