Details About 2012 BMW S1000RR Revealed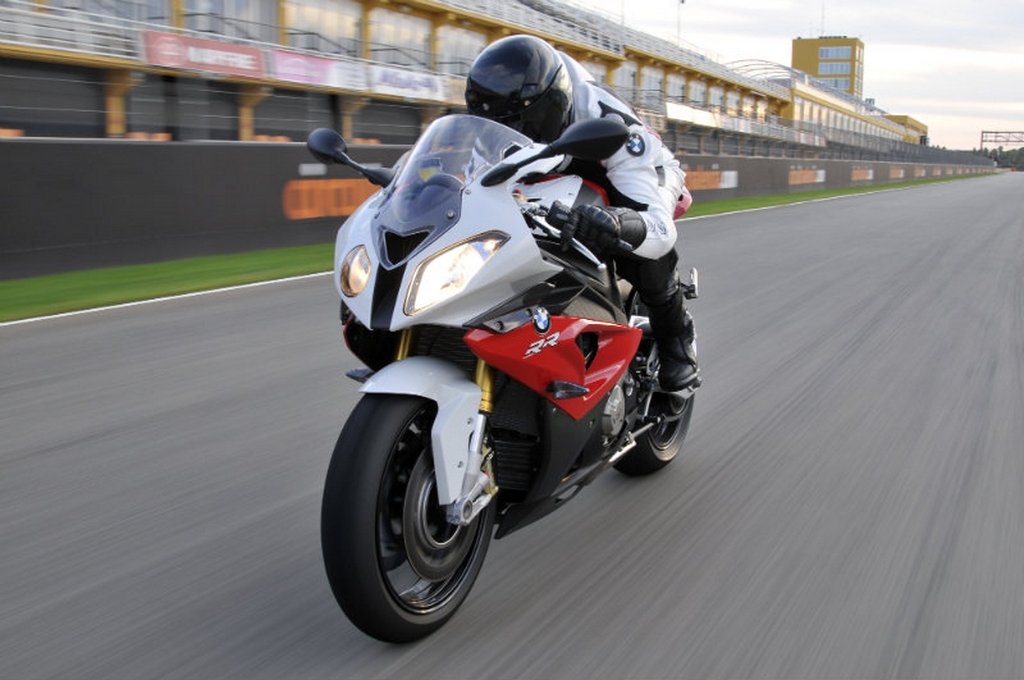 The BMW S1000RR was introduced to the world just 2 years ago and we are yet to come out of its aura of performance. However, BMW is not one to sit back and idle. They went on with improvements and are ready to reveal the new 2012 BMW S1000RR. At the first glance, you say that the bike looks exactly the same as the old one. But look closely and you will find many subtle differences hidden all around like the new tailpipe, winglets on side fairing and a different exhaust system. BMW has released the full list of changes that have done to the previous model to create the new one.
• Optimised torque curve for improved ride.
• Expansion from two to three performance curves (one each for Rain and Sport modes and an additional one for Race and Slick modes); Rain mode now 120 kW (163 hp).
• Reconfigured throttle for enhanced response (particularly gentle and sensitive acceleration in Rain mode, and immediately direct and spontaneous response in Sport, Race, and Slick modes).
• Reduced twisting force and tighter twist-grip angle.
• Smaller secondary ratio for boosted thrust.
• Refined tuning between Race ABS and Dynamic Traction Control (DTC).
• Enlarged cross sectional area of the intake air guide through the steering head for greater air flow efficiency.
• Better handling, steering accuracy, and feedback.
• Revised spring elements for an even wider range of damping forces.
• Supension geometry modified with new values for the steering head angle, offset, position of the swing arm pivot, fork projection, and spring strut length.
• New mechanical steering damper adjustable over ten levels.
• Forged and milled fork bridge in a new design and with a smaller offset.
• Revised design with a leaner tail section, redesigned side panels, centre airbox cover with side aperture grilles, and winglets.
• Four new colour variants: plain Racing Red with Alpine white, Bluefire, Sapphire black metallic, BMW Motorrad Motorsport colours.
• Revised RR logo
• New heel plates and leaner stabilisers on the passenger footrests.
• Redesigned LCD engine speed display for better readability and with five dimming levels.
• Instrument cluster with the new functions "Best lap in progress" and "Speedwarning"; deactivation of "Lamp" fault message when headlamp or number plate carrier removed.
• Catalytic converters relocated so no heat shield necessary.
• Expansion to the optional extras and special equipment ex works.