Buy A Skoda Rapid & Get A Fabia Free!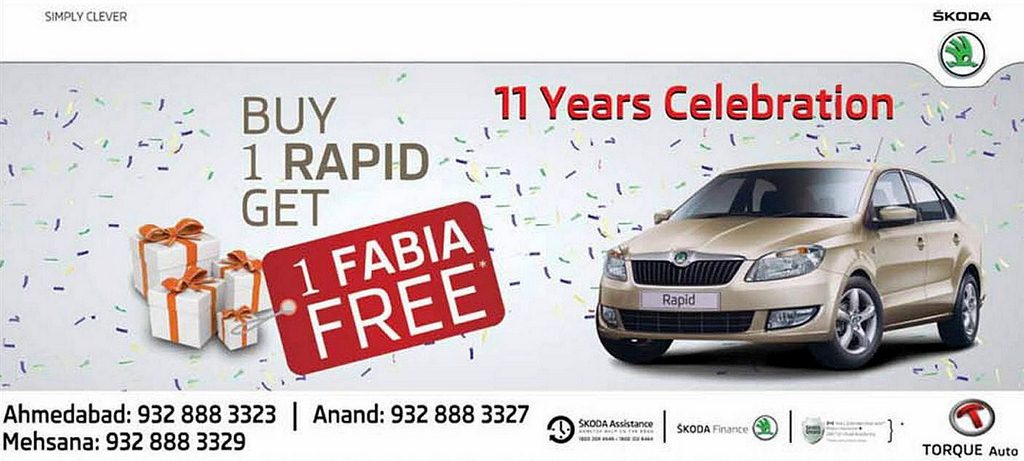 Skoda in Gujarat has come up with the most ingenious and almost unbelievable offer to celebrate Skoda's 11th birthday of entering the Indian market and for getting more patrons into their showrooms. Skoda, on purchase of a Rapid right now, will gift a Fabia free to the customer after five years, in 2018! Though impossible as it sounds the dealers running this scheme have confirmed about this and said that there are no hidden costs or further conditions to this offer. This scheme is offered just in the state of Gujarat at the moment.
Skoda was currently giving about Rs. 1 lakh discount on the Rapid to boost sales. But with this new offer, Skoda will not give any discount on the Rapid. In 2018, Skoda will gift a brand new, base petrol model, 2018 Fabia to the customer. But the customer will have to bare the cost of road tax, VAT, registration and insurance of the Fabia. If the customer does not want the car, the dealer will give Rs. 3.5 lakh in cash in 2018. The base petrol currently retails at Rs. 3.5 lakh (ex-showroom).
This offer from Skoda seems completely inviting especially for a customer looking to buy a mid-size sedan at the moment. It is said that the money Skoda earns right now by not giving any discounts will be used for the Fabia or the cash of Rs. 3.5 lakh. There is speculation whether this offer should be taken up or not because of lot of reasons like having to trust the dealer to honour the offer in 2018, or chances of the dealer shutting up shop by 2018 or even discontinuation of the Fabia in due course of time in India.
All said and done, Skoda has definitely got a lot of eyeballs due to this offer and there will surely be a host of potential customers who will visit the showrooms at least to check out the offer. We will have to wait and watch what the response from the public is and later how the offer pans out! By 2018, Skoda would have launched the facelift of the next generation Fabia, which is due in India next year.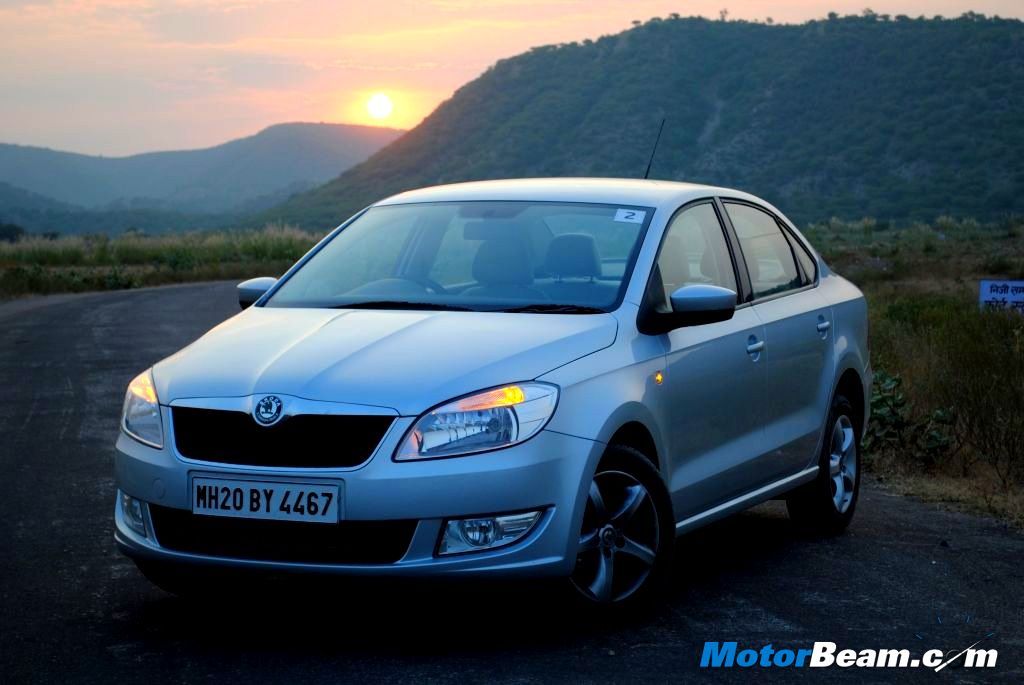 Source – Team-BHP