Car Convoy Attacked By Taxi Mafia In Ladakh
In what comes as a shocking news, a convoy of fifteen cars was recently attacked by the taxi mafia in Ladakh since there were two self-drive vehicles in the convoy.
One of the most beautiful places in the country which is immensely popular amongst driving enthusiasts and other travelers alike is Leh and Ladakh. Every year, lakhs of people visit these places between the months of May and October typically because that is when the roads are open. It is in this time span that the population of the region earns the most since tourism is the main business in the area. However, the scenario might change soon owing to the hooliganism being shown by the local taxi unions. They have issued an order stating that no self-drive rental car is allowed with the region and that people must use the local cabs only!
While self-drive rentals weren't popular in India until a few years ago, they have become fairly popular now and people are opting for those. Recently, a convoy of fifteen cars went to Leh and Ladakh and out of those, two cars were self-drive rentals. This apparently ticked off the taxi mafia and they violently attacked all the cars of the convoy. Regardless of the fact whether the car was driven by a lady or man and whether there were elderly or kids in the car, the windscreens of the vehicles were smashed with stones, body pierced with iron rods and huge dents were made on the cars. The damage was not limited to just the self-drive rental cars but also private cars.
What surprises us is that the local police and ITBP refused to help the people who suffered and didn't even let them file a FIR stating their vehicles would have to be confiscated and will have to be released through the court. Since the Indian Penal Code doesn't apply in the region, they follow Ranbir Penal Code under which they threatened to arrest the group. The question is, should we bend down in front of these forces and do what they say? We say no. Rather to teach a lesson, let us stop visiting the region all together for a while. It will make them weak where it matters the most. #SayNoToLadakh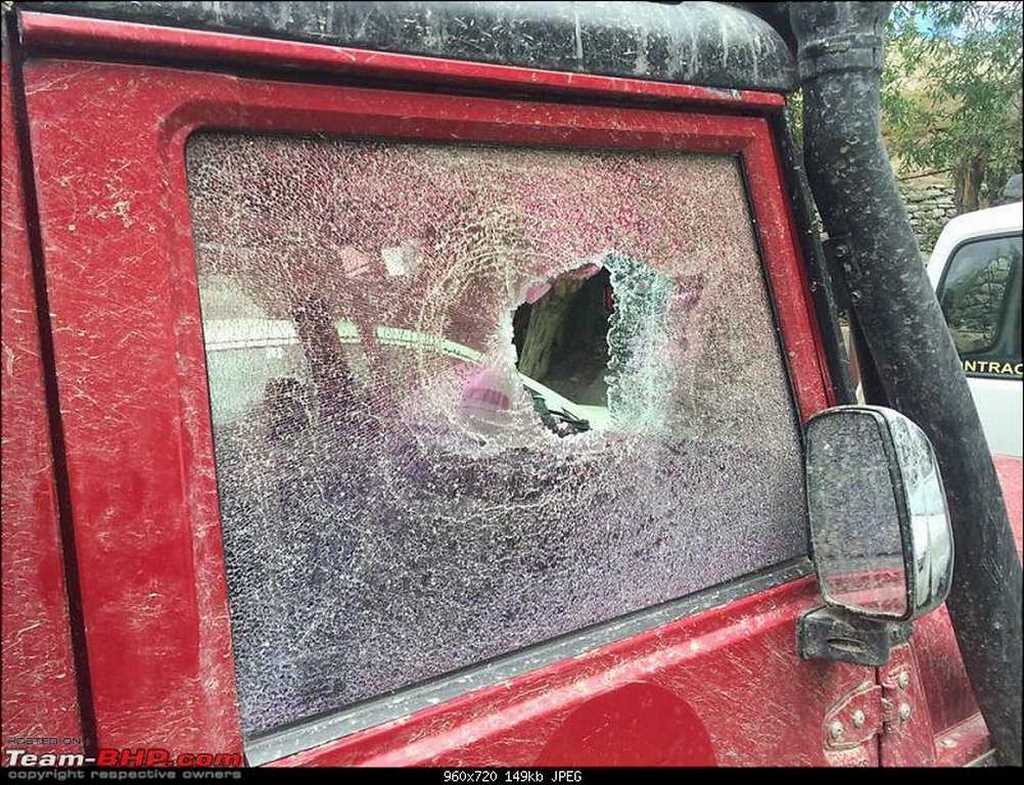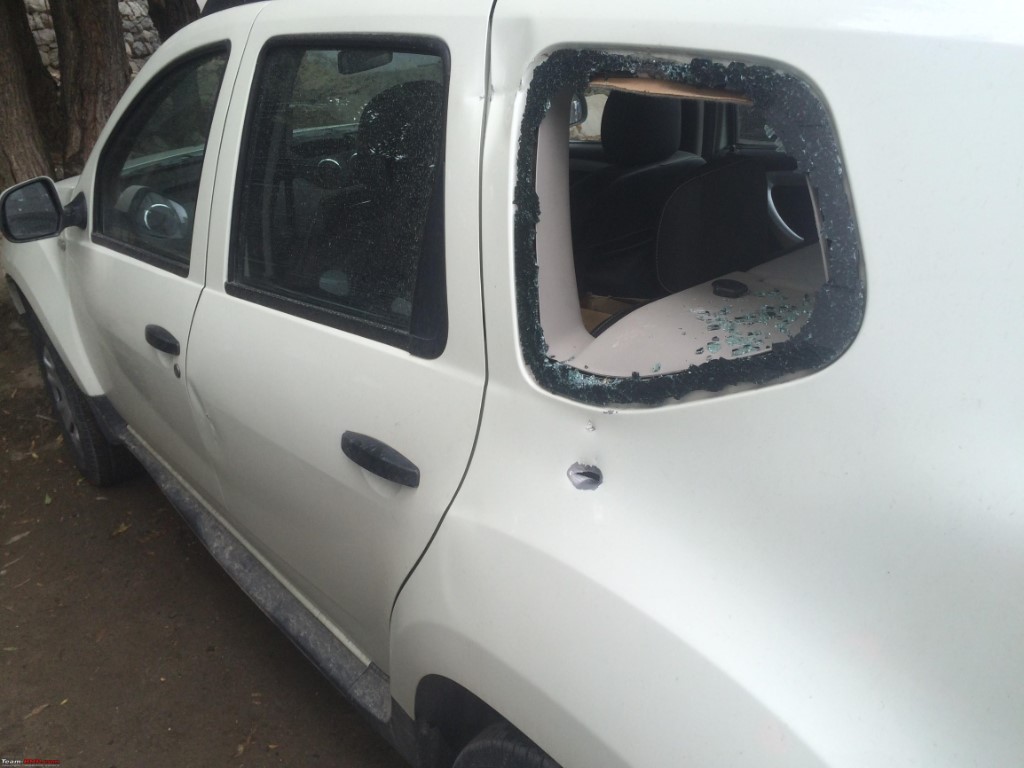 Source – Team-BHP.com