Chevrolet Camaro Gets Insane Modifications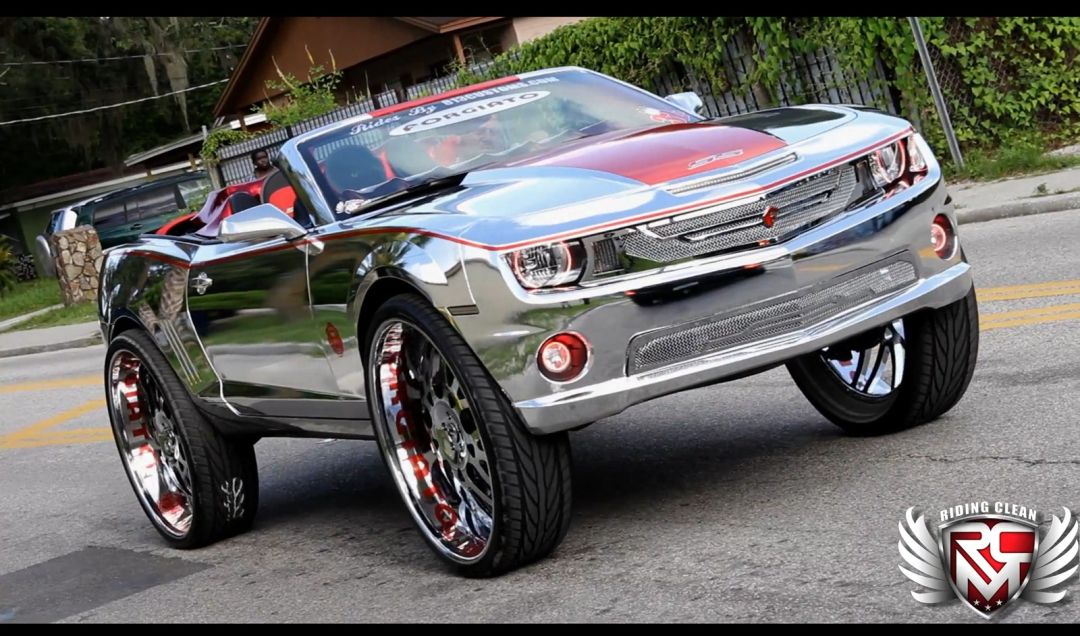 Mad MArks Stereo in bradenton, Florida has come up with its latest creation, King Camaro, which is based on the Chevrolet Camaro SS Convertible. The creative team have hidden the fifth generation 2012 Chevrolet Camaro beneath the chrome. The 2012 Chevrolet Camaro comes with GM's 6.2-litre V8 engine. The exteriors have been wrapped with chrome. One will find a custom front grille, colorless tail lamp covers, LED strips on the hood opening, devilish-looking headlamps and fog lights in red. What someone can't miss are the massive 32-inch wheels which provide enough ground clearance. Perhaps, fitting 32-inch on a Chevy Camaro isn't that easy a task.
The interiors have been painted with red chrome. The interiors tuning covers the most hard parts of the interior and red leather upholstery. Behind the driver's seat one would find the audio system, speakers and the double-sided LCD flat screen rather than the traditional rear seat bench. Surely the modifications are quite extreme and makes the Camaro look totally crazy. Many feel that the tuner has spoiled the Camaro instead of improving it, by going so extreme with the modifications. The massive wheels are definitely a over kill for a car of this size.
Now you must be wondering how does a person climb into the car? Well you don't climb in, you jump in. Undoubtedly this vehicle will draw a lot of eye balls on the road but not for the right reasons. Besides, why would any one want to ruin the practicality of the Chevrolet Camaro with such modifications?
[youtube:http://www.youtube.com/watch?v=_M7SLGU-kCg 540 375]
The above Chevrolet Camaro's wheels seem to be inspired from the Hummer H3 with wooden wheels!