Chevrolet Sail Sedan Launch On 1st February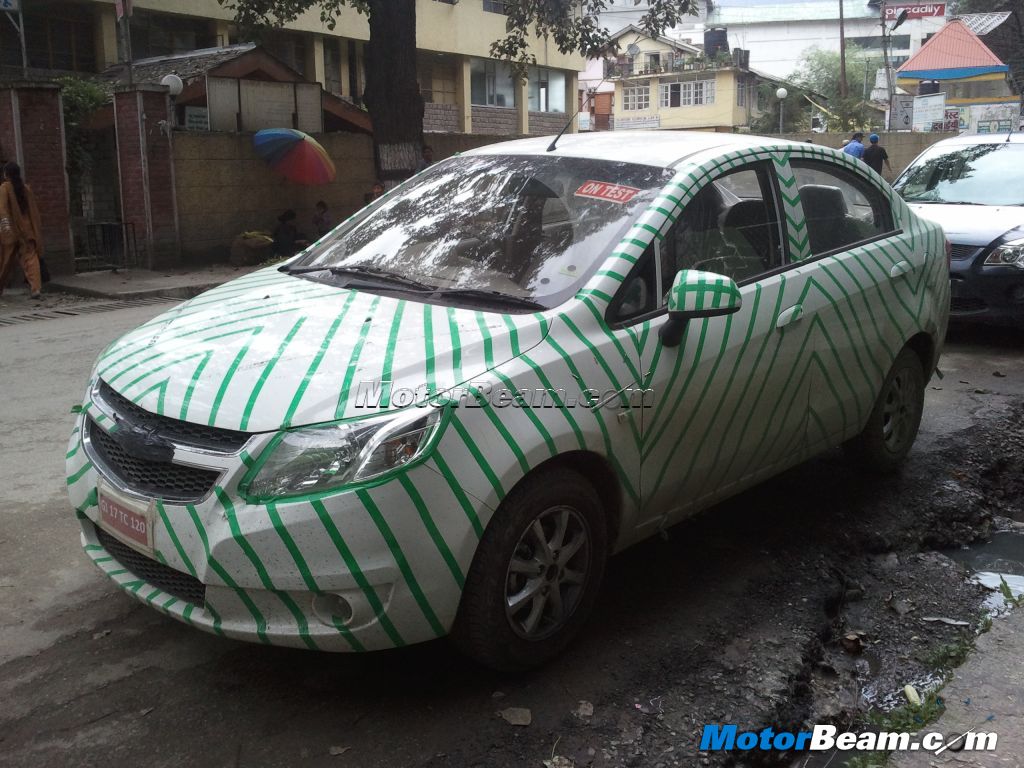 You read it first on MotorBeam. General Motors will launch the Chevrolet Sail sedan on the 1st of February, after teasing us numerous times with test mules running across the country. The Sail sedan is the three box version of the Sail U-VA hatchback which was launched couple of months ago. The Chevrolet Sail U-VA hasn't met GM's sales targets and has managed to sell only 1173 units last month, which is quite low considering people rush to buy vehicles in December due to the fear of price hikes in the new year.
Now the Chevrolet Sail sedan was spotted by our reader Nihanth Kasarla in Manali, who has shared some pictures of the vehicle with us (the Enjoy MPV is also seen here). The Sail sedan has put tireless amount of kms on its odometer already, as India is the first market in the world where the Sail gets a diesel heart. While GM will give the Sail sedan 1.2-litre petrol and diesel engines, the vehicle measures more than 4-metres in length, thereby not getting any excise duty benefits. Both engines are carried from the Sail U-VA and will produce the same output.
Our sources also inform us that the Sail sedan will get an LTZ variant, which will help GM bridge the gap between the Aveo replacement and the Cruze. The Optra has been phased out and the Sail sedan's LTZ variant will fill in its shoes. The reason GM has not got the Sonic twins to India is the pricing. The company can price the Chinese Sail twins more aggressively due to lower costs of development. However the American automaker did not price the Sail U-VA aggressively enough, which has led to its poor market performance. Hopefully GM won't make the same mistake with the Sail sedan.