Sail Twins & Enjoy Interiors Snapped
We have been hearing about the Chevrolet Sail twins and Enjoy MPV for quite some time now. Many images of the Sail hatchback (to be called Sail U-VA) and Enjoy MPV under test have also popped up on Facebook recently. Following that, more images have emerged wherein the interiors of all the three cars can be seen.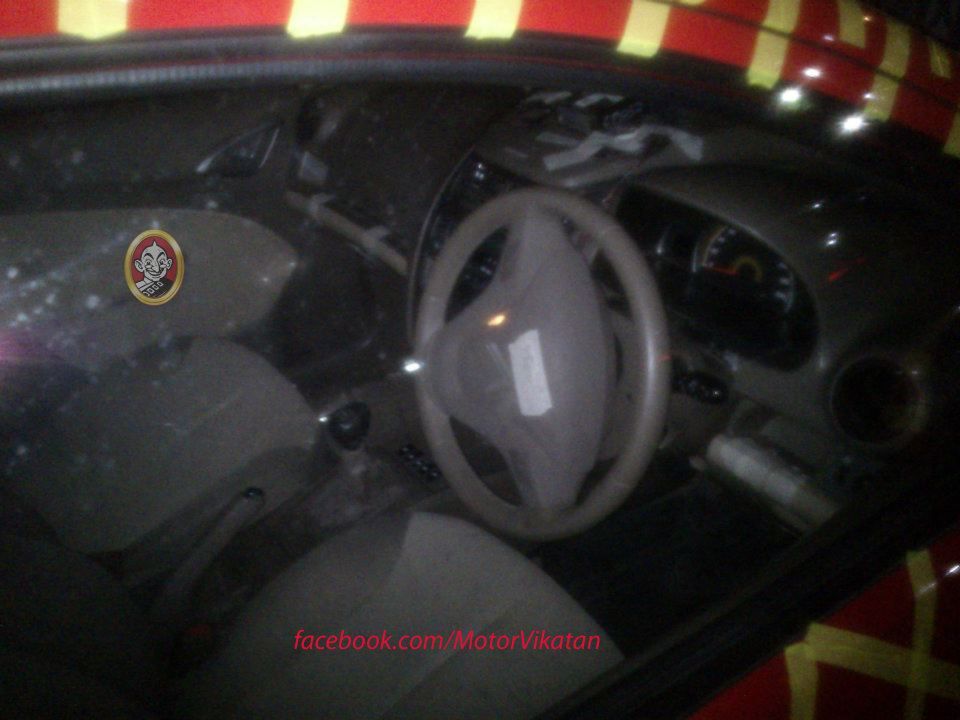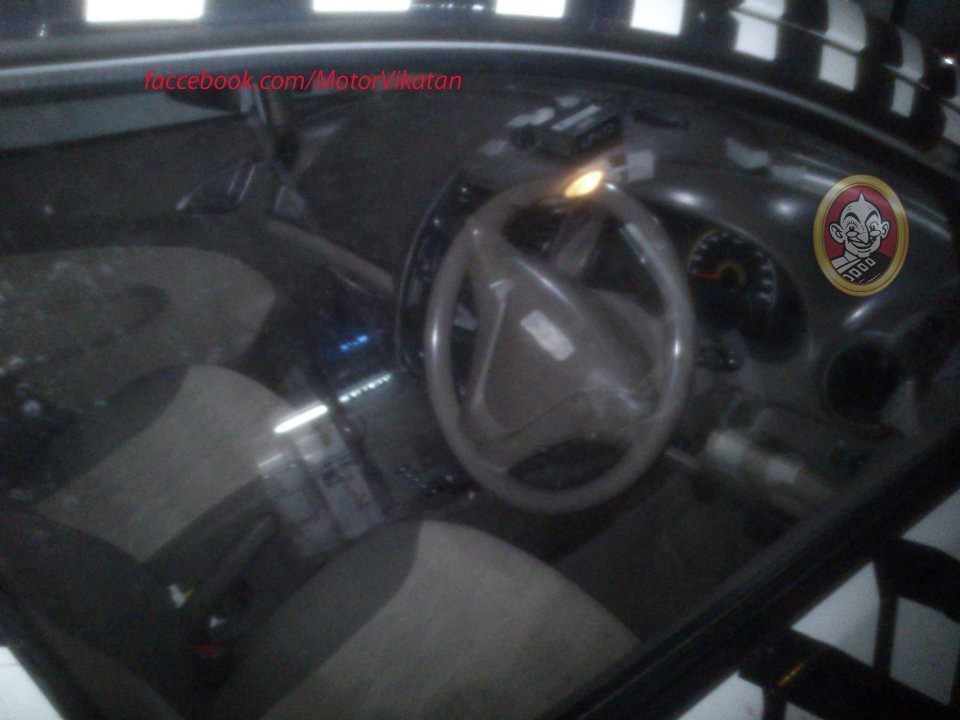 From the above two images it is clear that the difference between interiors of Sail twins is hard to notice and is quite obvious that this has been done to keep the manufacturing costs low. The dashboard is light brown (we assume, as images are not much clear) in color with beige inserts accenting the appearance. Seat and door upholstery also comes with the same theme of beige and light brown combination. Instrumentation cluster is at driver's side instead of at center which was in trend recently. Dials are kept simple and quite basic. Please note the switches next to gear lever; those are probably the switches of power windows and central locking. The AC vents and center console are in black color with small bulge at the top. Overall the cabin of the Sail twins is quite basic and seeing in images, the plastic quality seems to be average and not top notch. However feel and appearance looks nice for a aggressively priced car. Only thing that differentiates Sail twins is the gear lever, Sail Hatchback is having little oval shaped lever and that of the Sail Sedan is a round one.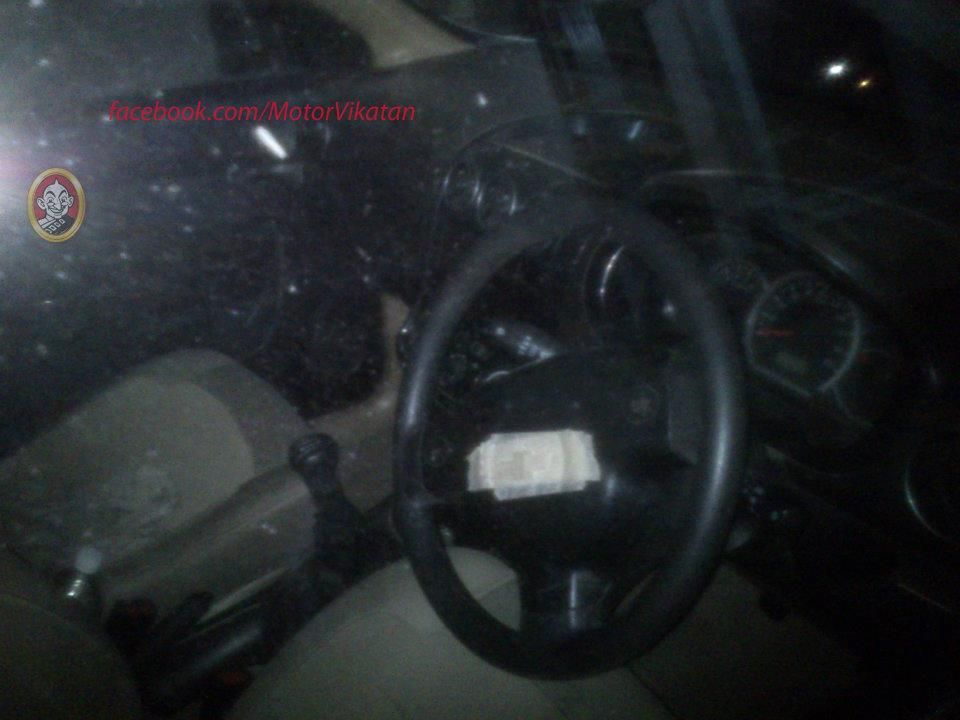 To cater to the high demand in UV segment, Chevrolet is planning to bring the Enjoy MPV very soon. The interiors of which, we can see in the above image. The overall dashboard looks like an upgrade of Tavera interiors. The instrument cluster and dial layout is big in size hence will be clear to read. There is a digital display below the speedometer, which will probably be a trip meter or fuel gauge. AC vents are accented with silver or metallic rings. There are three AC vents at the center console, to address driver co-passenger and passengers at rear separately. The AC knobs are placed on the surface which is protruding out from the console. The dashboard seems to be storage friendly overall. Fabric used for seats are in beige color, little mismatching with black interiors.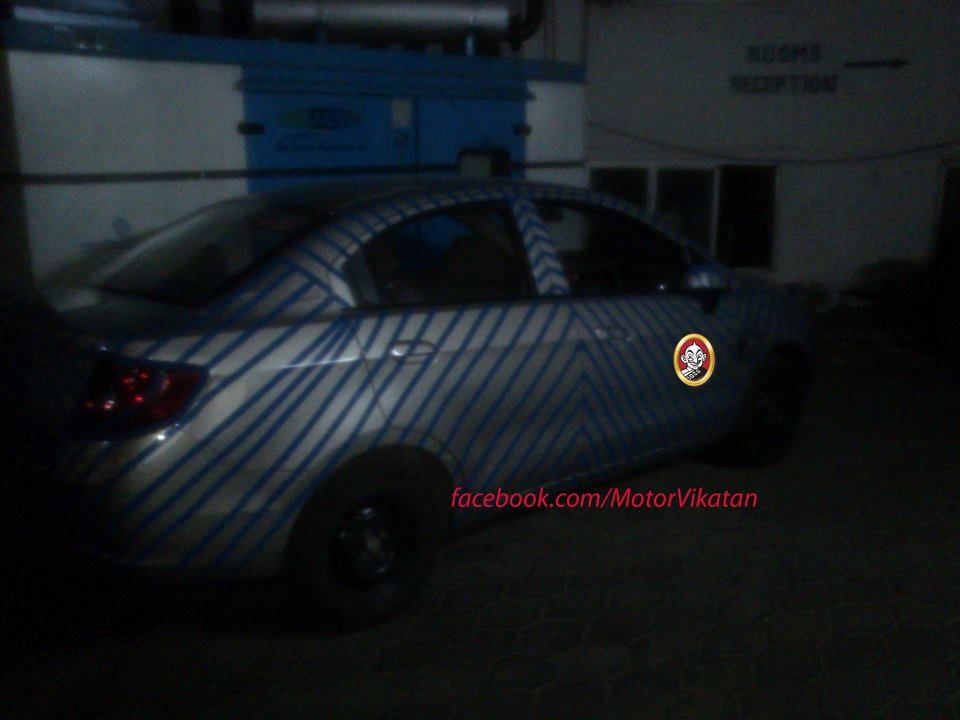 The Chevrolet Sail sedan is very rarely spotted on test. Front end is ditto similar to that of the hatchback. Rear end of sedan is quite nice looking with the tail lamps curving smoothly. Overall profile of car is similar to the outgoing Aveo sedan.
Thanks to guys at MotorVikatan for sharing these images on their Facebook page here.