Chinese Developing Extra Long Wheelbase Jaguar XJ
The Jaguar XJ is a full-sized luxury sedan equipped with latest technology and has generous space inside the cabin. The Jaguar XJ is the flagship model for the British automaker and is also available with extended wheelbase version for added space. Recently, several patent renderings have emerged, which hints to us about a tuner or an after market specialist working on increasing the length of the XJ even further. However it is not confirmed whether these pictures are patent images or 3D models designed for a driving game.
The Chinese car market has a huge demand for extra long wheelbase cars. Thus the super stretched Jaguar XJ is being developed by an after market specialist which offers too generous a space to the Chinese buyer. From the looks of the super stretched XJ patents, it appears to be significantly longer than the regular long-wheelbase model. Apart from the stretched stance, the designer has also tweaked the roofline, which rises unpleasantly after the B-pillar.
The rear doors of the super stretched Jaguar XJ also get repositioned, which adds to the nasty design of the forcefully stretched luxury sedan. Rest of the styling, including the rear and front fascia remain unchanged. The super stretched Jaguar XJ is expected to compete with other aftermarket limousine coachbuilders, who extend the chassis of vehicles for extremely wealthy people. This work is certainly not done by Jaguar as the images show the vehicle to be quite shoddy and the British automaker has a penchant for beautiful design.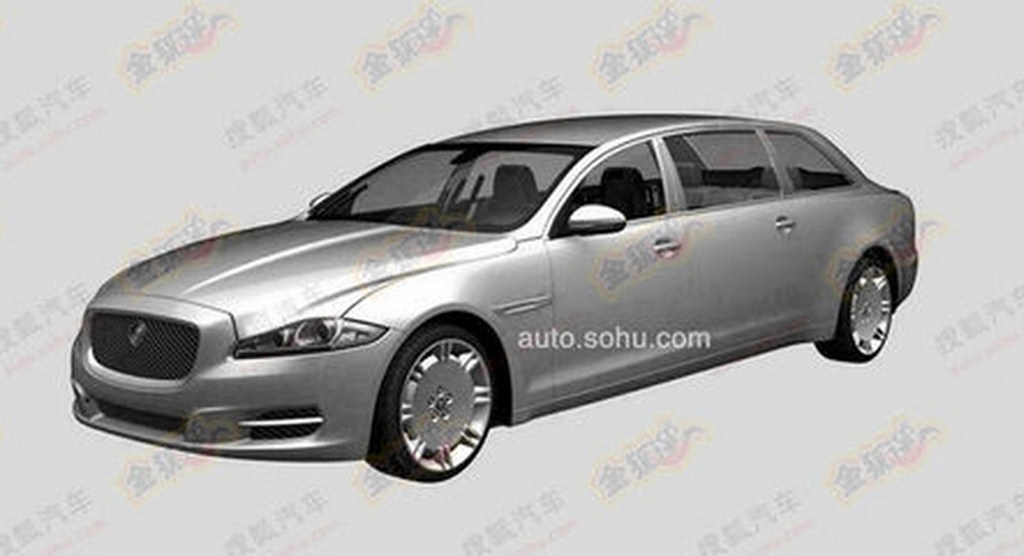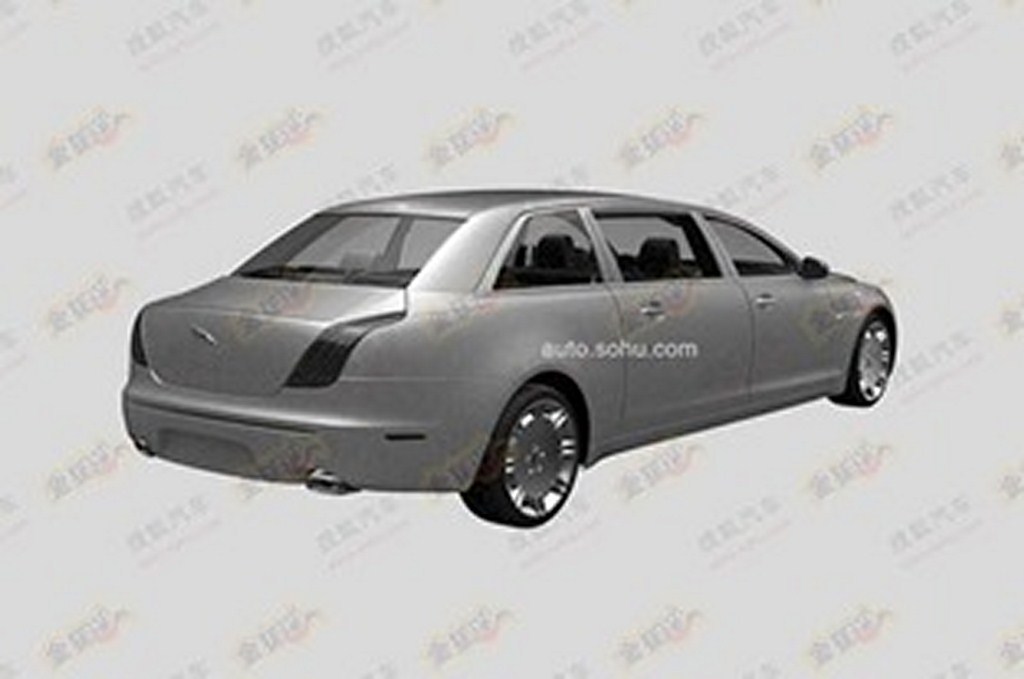 Many buyers in India who want too much space at the rear get their cars modified. The E-Class pictured below has been stretched crazily, which makes it looks quite ungainly. DC Design is one such company which has worked on many stretch jobs, including ones on the Honda Accord, Toyota Innova and Mercedes E-Class.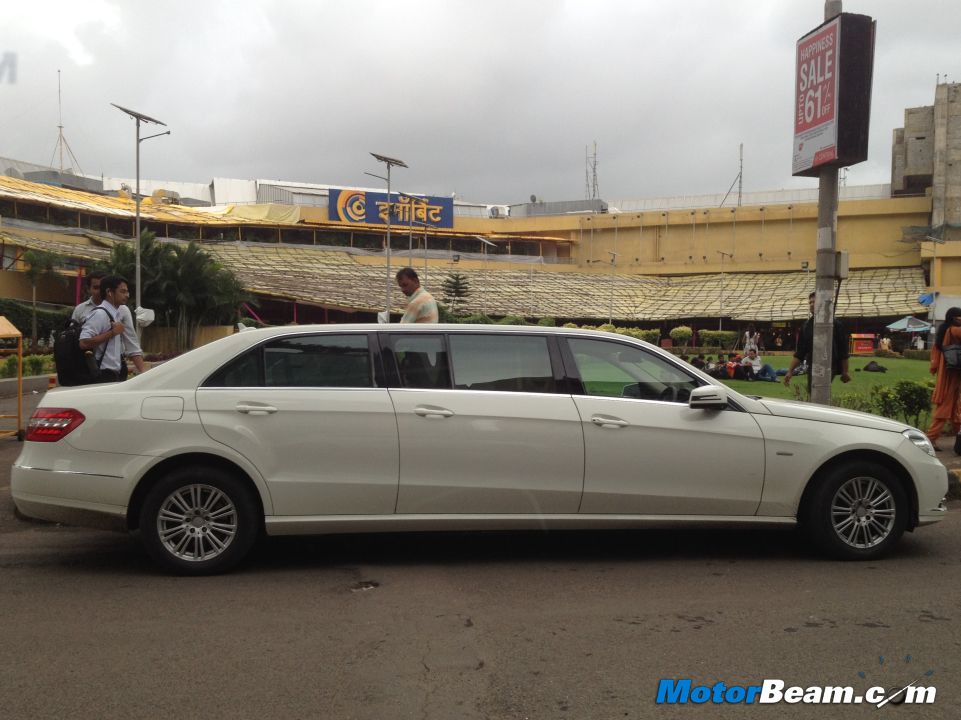 Pictures Source – Auto.Sohu