Jaguar XJ50 Test Drive Review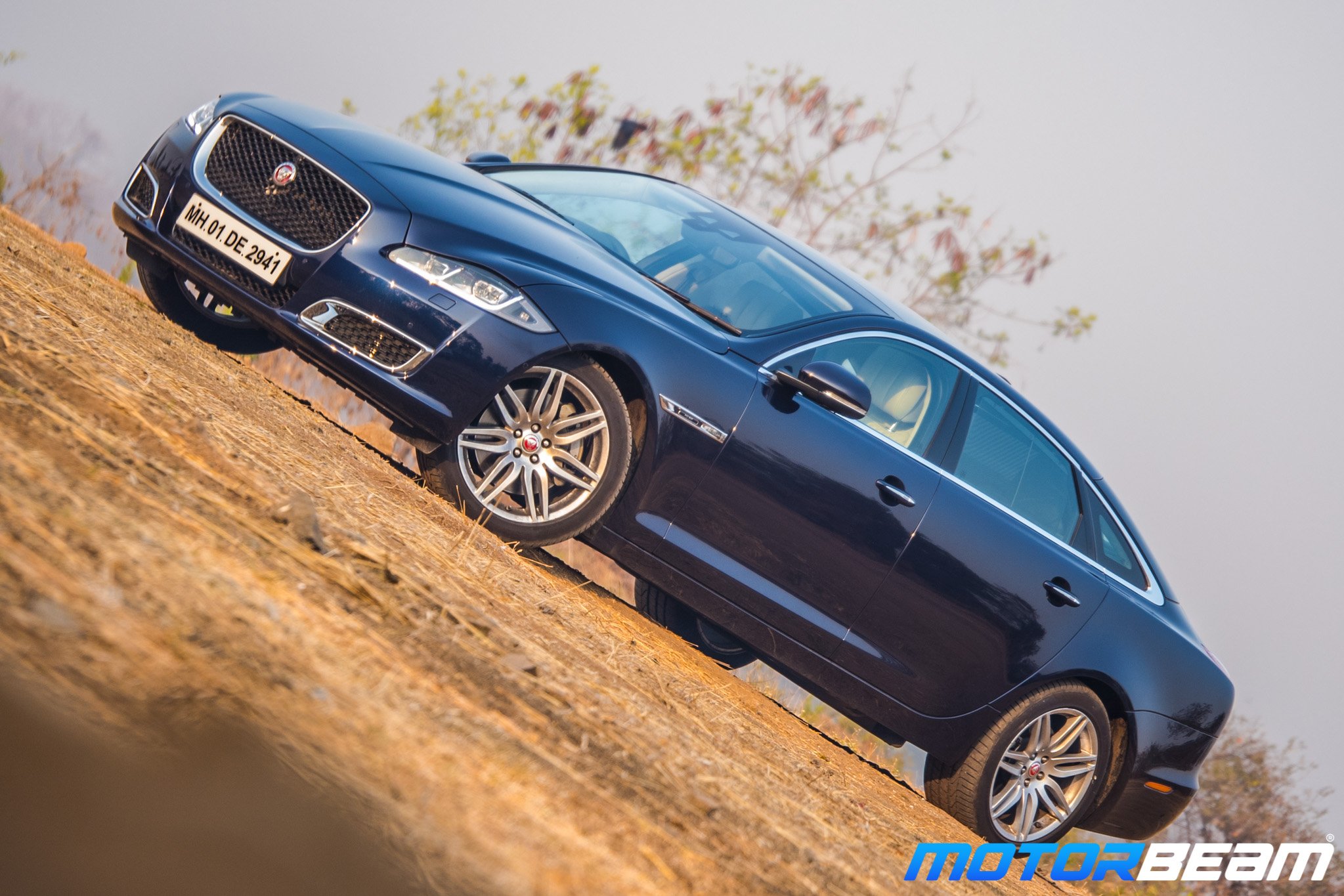 Jaguar XJ50 Review
Car Tested: Jaguar XJ50; Road Test No. 1066; Test Location: Mumbai
Price OTR Mumbai: Rs. 1,35,44,045/-
The XJ50 is an opulent looking luxury limousine with spacious interiors, a punchy diesel engine & great handling
The luxury sedan segment has been dominated by the Germans. The dynamically competent BMW 7-Series, the tech-laden Audi A8 or the trend-setting Mercedes S-Class, these three saloons have been the de-facto choice for top executives. The trouble is they are a common sight on our roads and although they are immensely capable, with the ever-growing number of luxury cars, they don't really stand out. Here steps in the Jaguar XJ – a car that has carved a unique approach to luxury with its drop-dead-gorgeous design, supple interiors and inherently sporting character. Despite being towards the end of its life-cycle, the XJ looks as fresh as a daisy. While not very famous in India, the Jaguar XJ has long been catering to the motoring needs of wealthy Brits and to mark the 50th anniversary of this legendary sedan, Jaguar has launched the XJ50 Edition with a few more goodies.
Motor Quest: First launched in 1968, the XJ is now in its fourth generation and the latest X351 model was launched in 2009 and got a facelift in 2016. It's due for a comprehensive update soon.
Exteriors – There are some cars which are a little beyond age and the Jaguar XJ is certainly one of them. Since its launch in 2009, the big limo has lost none of its character, gracefulness and resplendence over the years. It is the oldest car in the segment and by quite a margin yet it remains the most tastefully designed of the lot. The shape is long and the numerous swooping lines complement the coupé like sloping roofline. The front is aggressive with sleek headlights and a dominant grille. The muscular character lines on the bonnet add to the XJ's sporting pedigree. The beauty is that it does not look out of place for a luxury car and the styling up front has a refined rage to it which is irresistible. At the rear, it is more elegance than sport. The tail-lights look like 'cat's-claws' according to Jaguar and we like them for their interesting design and the way they light up.
Despite its age, the XJ still hasn't lost its charisma and elegance, looks stellar
To mark half a century of the flagship's existence, Jaguar has spruced the design ever so slightly. There is chrome up front bordering the grille and the lower vents, more chrome across the window line and atop the door handles and a glossy strip above the front wheel arch with the Jaguar and XJ50 badge. This makes the already stunning car look a little bit more special. The alloys are new and look much more befitting than the ones on the standard version. We also love the alloy spokes on it which look like a painter's stroke. All this and the Loire Blue paint shade translates into a car so stately, it wouldn't look out of place in front of Harrods.