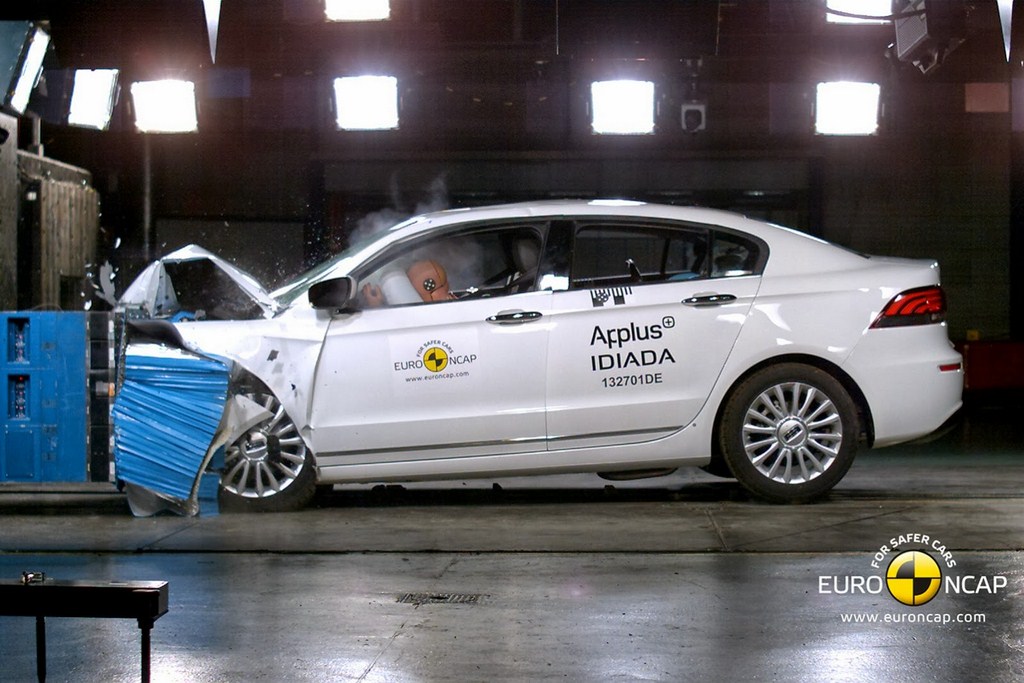 The Qoros 3 Sedan is the first Chinese vehicle to get 5 stars in the Euro NCAP safety tests, which no Indian car has got yet. The Qoros has also been awarded with the highest overall score so far in 2013. The Chinese sedan showed impressive overall protection in all four areas of assessment, which is a tremendous improvement compared to the previous Chinese cars tested under the European safety organization. According to the test results, the Qoros 3 Sedan scored the highest for Adult Occupant Protection so far in 2013.
The safety passenger cell of the Qoros 3 Sedan is complimented as extremely robust passenger cell according to Euro NCAP in front-end, side impact and pole impact collisions. The Qoros automobile manufacturing company is a joint venture between China's Chery Automobile and Israel Corporation. The Qoros 3 Sedan is the first production model from the Chinese-Israeli company that was unveiled at the 2013 Geneva Motor Show in March. The Chinese carmaker's main aim was to achieve top crash test ratings.
For protection of adult occupants, the Qoros scored 95 percent, while it scored 87 percent for child occupants. 77 percent was scored for pedestrian safety and 81 percent rating for safety assistance systems offered as standard equipment. The company is preparing a commercial launch of the Qoros 3 Sedan in Europe and the 5 star Euro NCAP safety result would definitely give the carmaker a big USP. We don't expect the new Chinese brand to be introduced in India anytime soon. Our Indian manufacturers should sit up and take notice.