Citroen C5 Aircross Spied Testing With Exhausts Covered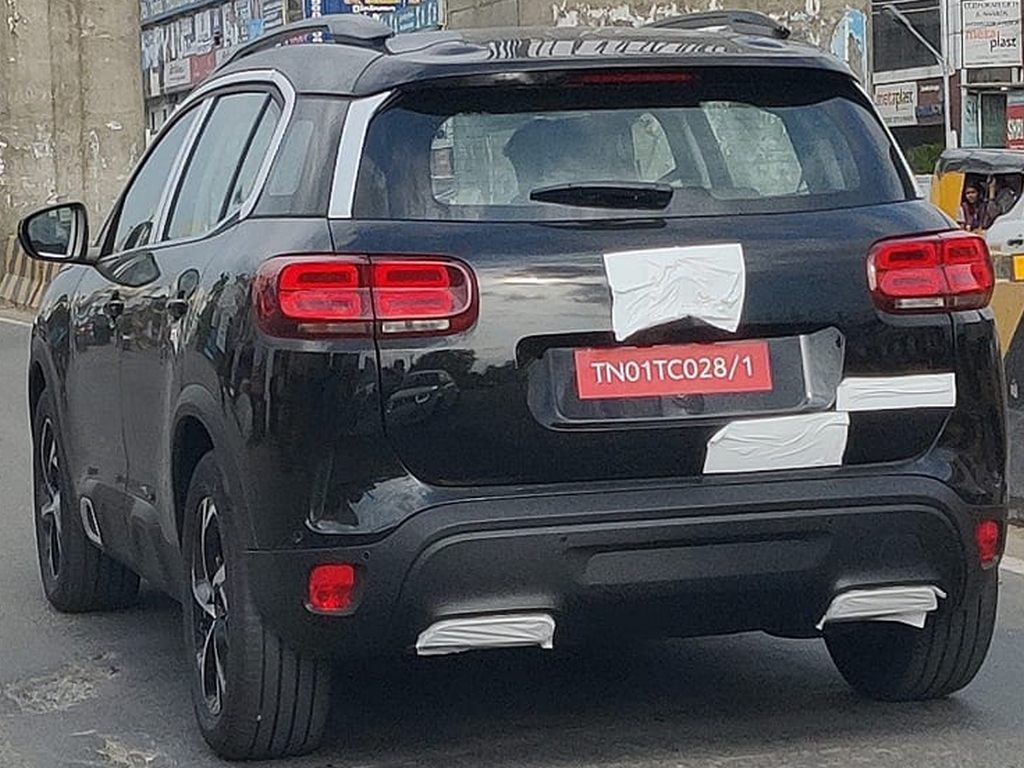 An undisguised test mule of the Citroen C5 Aircross has been spied testing in Chennai
A Citroen C5 Aircross SUV test mule has been spied undisguised with some weird details. First up, the car is not the upcoming facelifted model that's slated for launch in India sometime later this year.
It's the same C5 that's currently sold in the country. But, the test mule sports white lining on the side and rear window trims. On the existing car, there's silver lining on the side windows alone.
Secondly, on the nearly undisguised mule, the dual exhaust openings have been covered to the point that the gases could hardly come out. The only other option for the car to run if its powered by the same 2-litre diesel engine is if the company had re-routed the opening.
So, what can be inferred as of now is that test mule might run on an electric powertrain from a secret project or the company might test a new petrol engine with a rerouted exhaust to help lower the price tag a bit and improve the sales in the near future.
Though being the best car in the entry-level premium SUV segment when it comes to ride quality, the C5 Aircross continues to post dismissal sales owing to the relatively new brand name, lack of reach, and the high price tag.
Even last month, the Citroen sold a meagre 17 units of the C5 against 41 units it sold during the same month last year. In comparison, Toyota sold a humongous 3133 units of the Fortuner and Jeep sold a good 1071 units of the Meridian last month.
The test mule could also be a temporary mild facelift for launch during the festive season as the international facelift is still quite some time away. The company's first EV for India will be launched next year.