Datsun GO Production Begins At Chennai [Live]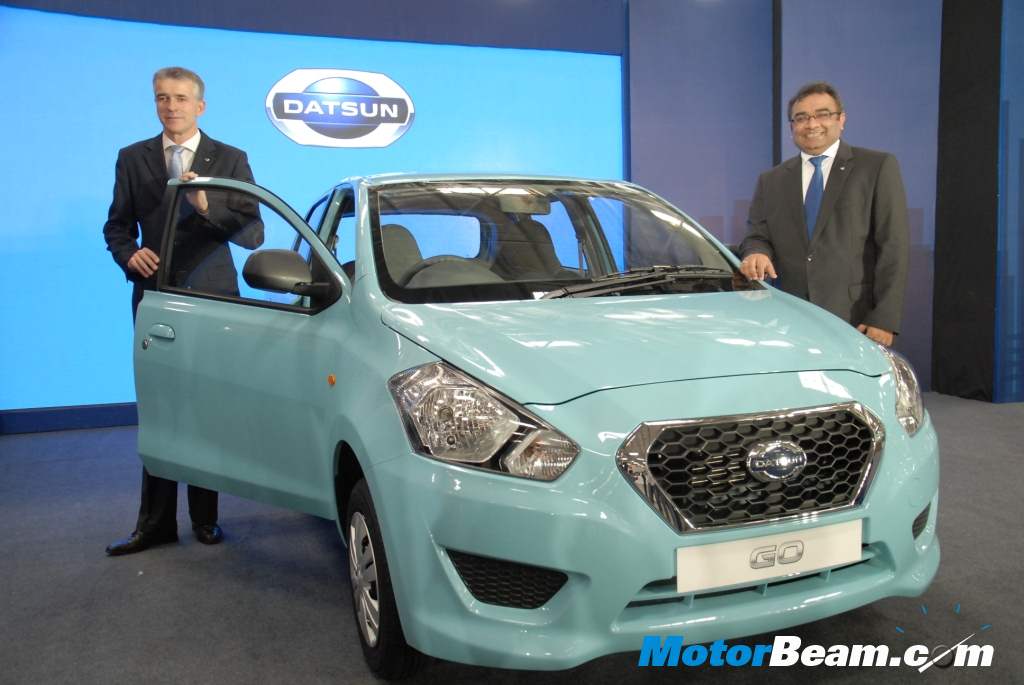 Nissan rolls out the first Datsun GO off the production line today from the Renault Nissan Alliance Plant in Oragadam, situated near Chennai. The Datsun GO was premiered in India by Nissan in July 2013. Nissan has re-introduced the Datsun brand with the GO hatchback that will go on sale in the Indian market this March. The first roll out of the Datsun Go from the factory's Line 2 was marked by a ceremony attended by local dignitaries including Thiru. P. Thangamani (Minister for Industries, Tamil Nadu Govt.) and Masanori Nakano (Consul General of Japan).
Oragadam is the first factory to manufacture the new generation of Datsun models globally. The Renault Nissan Alliance plant at Oragadam will be followed by local production of Datsun models in Indonesia and Russia later this year. Nissan is targeting the high growing markets with the sub-brand Datsun. In India, the Japanese automaker intends to offer accessible transport to aspirational and rising families. Nissan claims that the Datsun GO is designed to offer modern driving experience combined with spaciousness, quality and fuel efficiency.
To achieve and aggressive price tag, Nissan is extensively localising the Datsun GO with over 100 local companies supplying components and parts for the hatchback. The hatchback is expected to be priced under Rs. 4 lakhs. Datsun GO is based on the Nissan Micra platform and it shares most of the technical elements with the Micra such as the 1.2-litre, 3-cylinder petrol unit that produces 68 HP of power with 104 Nm of torque. However, in terms of styling, the Datsun GO gets a sharp and modern design language that looks attractive.
Mr. Toshihiko SANO (CEO and Managing Director, Renault Nissan) claims 90 percent of localisation for the Datsun GO. The manufacturer has procured few engine parts from outside. Nissan plans to produce around 60,000 units of the GO hatchback per year. Manufacturing of the Datsun GO will begin in Indonesia after India. Currently, the hatchback will be exported from India only. Both LHD and RHD models will be manufactured in India itself. 4,80,000 units is the current capacity of the Oragadam plant. Datsun GO+ MPV launch in India is not confirmed yet.