Datsun GO Rally Car Showcased At 2016 Auto Expo [Live]
Datsun has showcased the GO Rally Car with roll cage, bucket seats and sequential transmission, however the car is used by Datsun to participate in rallies and hence, it is just for display.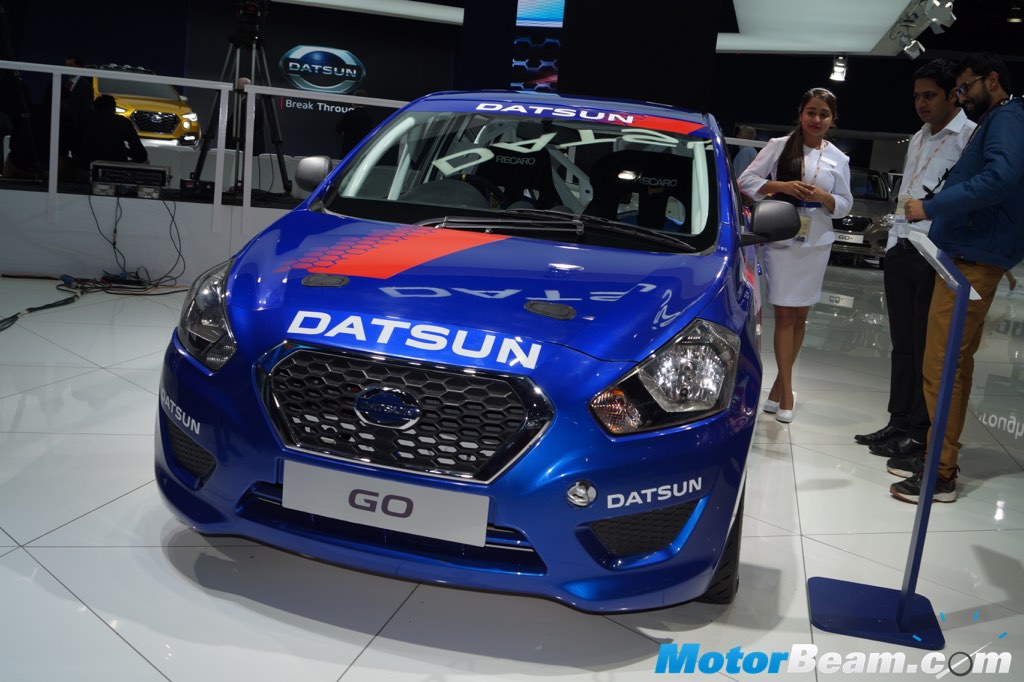 Datsun has showcased the GO rally car at the 2016 Auto Expo with all the rally apparatus. The Datsun GO has a roll cage along with a rally-oriented steering wheel and bucket seats. On the performance end, the car uses a bigger leak proof engine mated to a sequential manual gearbox used on the hard-core rally cars. It also has hydraulic brakes which is again a prominent part in rally-oriented cars. This is the same model that Datsun uses for participating in rallies and hence it is just for display.
The Datsun GO came to India in 2013 as a very affordable entry-level hatchback which stood against the Hyundai Eon and the Maruti Alto 800 with a 1.2-litre engine against the 800cc used in the competitors. However the hatchback still struggled with sales. The Nissan-owned automaker also showcased the GO-Cross at the expo which may change the game if launched here.
Datsun GO
– Comes with a roll cage and rally interiors
– Gets hydraulic brakes
– Uses a leak-proof engine with a sequential gearbox