Datsun GO To Be Showcased Across India Via Roadshows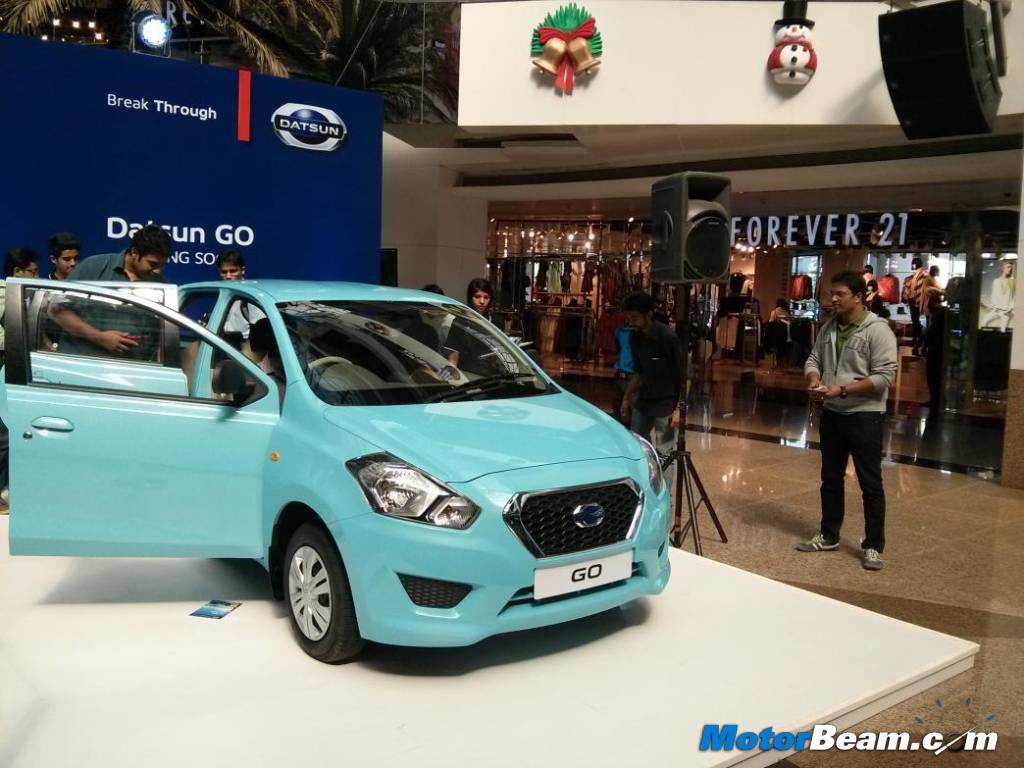 Nissan seems to be doing all the right things off late. After reviving the Datsun brand, the company recently announced its plans to retail its emerging market specific brand via its own dealership network and not through Hover Automotive, the company significantly responsible for the poor sales of Nissan cars in the country. With Nissan handling sales and marketing of Datsun and not depending on a third party, one can expect a better experience from the Japanese company. Nissan has now kick-started a roadshow campaign, wherein the Datsun GO will be showcased across India in more than 90 cities.
This move of showcasing the Datsun GO at various locations will help Nissan spread awareness about the Datsun brand and product. A similar move was done by Ford for its EcoSport prior to the launch of the compact SUV. Nissan commenced the showcase of the Datsun GO in Mumbai, Delhi and Chennai earlier today. The roadshow will enable the company to connect with prospective customers while also enabling them to understand the Datsun brand and the upcoming GO hatchback. Special pavilions with interactive LCD displays will be placed in high footfall malls, thereby creating a buzz around the car.
The Datsun GO is the first product from the revived brand which will be sold in India, Russia, Indonesia and South Africa initially. The vehicle uses the same platform as the Nissan Micra and comes with a mobile docking station, a feature unseen at this price point. The Datson GO will be priced under Rs. 4 lakhs, thereby offering more for less, a mantra which almost always works with the value conscious Indian buyer. Powering the Datsun GO is a 1.2-litre, 3-cylinder petrol engine which produces 68 HP of power and 104 Nm of torque.
The Datsun GO won't be offered with a diesel engine initially but the company is considering alternative fuels like LPG and CNG. The Micra's 1.5-litre diesel motor might make its way to the GO hatchback but not immediately. Datsun is betting heavily on emerging markets and the vehicles are targeted towards the first time car buyer. The GO will be launched in the next couple of months and the Micra Active might be axed as an overlap between these vehicles will create confusion between buyers. After the GO, the next Datsun car to be launched in India will be the GO+ MPV.
The Datsun GO will be sold through existing Nissan dealerships but there will be dedicated sales personnel to handle customers. They will be trained by Nissan and will report to them. The GO hatchback is heavily localised and will be manufactured at the Renault-Nissan facility in Oragadam, near Chennai.