DC Avanti 310 Limited Edition Priced In India At Rs. 44 Lakhs
The DC Avanti 310 limited edition packs in more power, LED headlights and tail lights and carbon fibre components with production limited to just 31 units.
India's fascination with cars has been more about luxury than performance, at least on the larger perspective. As a result, we've had more luxury brands making their presence felt in India than sports cars, save for the stupendously expensive kind. Nevertheless, DC Design took the road less taken to create what we know as the Avanti today, India's first mid-engined sports car. Now, adding some oomph to the package, the Pune based automaker has introduced the Avanti 310 Limited Edition priced at Rs. 44 lakhs (ex-showroom, Delhi).
So what does the limited edition trim bring to the table? For starters, the DC Avanti 310 is the meaner and more aggressive looking version of the sports car finished with carbon fibre components including a two-piece front splitter, sill extensions and a rear diffuser. Also made of carbon fibre is the new rear deck spoiler that the automaker claims provides high downforce. The sports car also gets LED headlight and tail lights added to the package along with dark forged alloy wheels which we particularly like.
Further, the suspension has been lowered by 20 mm and the ground clearance now stands at 150 mm, which will make it tricky over speed breakers. That said, the lowered stance also makes the DC Avanti more aerodynamic allowing the owner to make the most out of the increased power. Speaking of which, the limited edition Avanti 310 has powered uprated to 310 BHP (standard variant makes 250 BHP) from the same Renault sourced 2.0-litre turbocharged petrol engine and now comes paired to a 6-speed Automated Manual Transmission (AMT) unit with paddle shifters developed in-house by the company.
Also upgraded on the DC Avanti 310 limited edition are stiffer anti-roll bars for improved stability while the interior gets finished with Alcantara leather sports seats and a leather wrapped steering wheel. The two-door model also comes with a TFT instrument console with sport gauges. Still no sign of airbags though. DC is offering the Avanti 310 in three colours – Grey with Green, White with Blue and Matte Grey with Orange while the car will be made available from April 2016.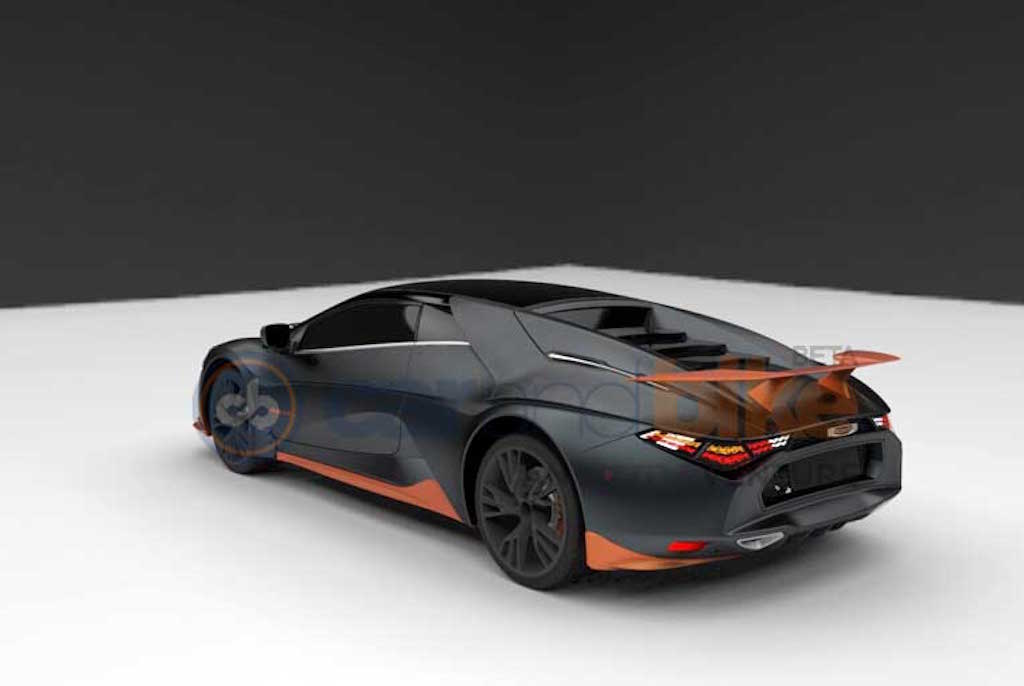 Pictures Source – NDTV.com