DC Introduces New Customization Package For Hyundai Elantra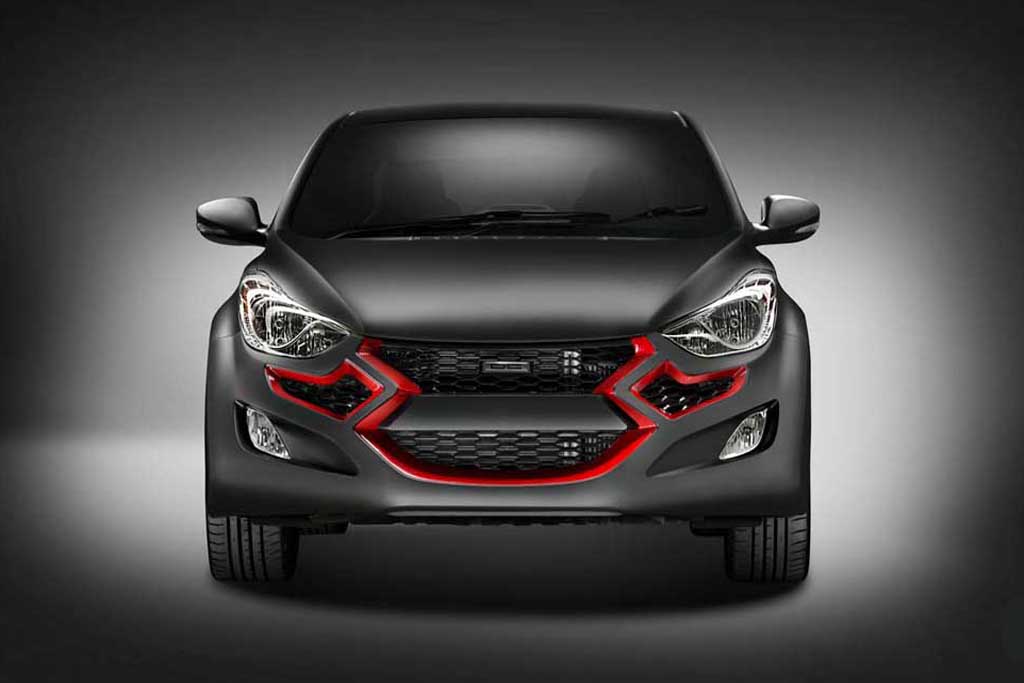 The famous car designer, DC Design has introduced its opulent and clever customizations for several mid-budget as well as premium luxury cars in India. The recent packages launched are for the Nissan Sunny and Renault Duster and now the company has released a new complete customization package for the Hyundai Elantra. DC Design has rolled its magic wand over the whole Elantra to re-design the model from stem to stern, unlike the earlier modification on the Nissan Sunny where the company did not play much with the exteriors.
DC Design has re-designed the whole front fascia with a new bumper that has integrated wide metal grille along with two small air cuffs on both sides outlined with fierce red color. However the stance of the front design is astronomical and devilish. The car's sides are adorned with new extension on the rocker sill in blood red color that is integrated with a prominent DC logo. The fluidic sculpture of the Elantra is also enhanced with the wide red tripping drawn on the fluidic body lines on the sides. The rear is also similarly designed with new race-inspired bumper that has engraved triangular shaped exhaust pipes. The W-spoke alloy wheels with large 18-inch tyres look fascinating.
The first thing you'll notice inside the cabin is the red satin leather treatment that persuades you to step inside. The red trim is prominent in the interior and looks quite sporty in contrast with the remaining black parts inside. In more easy language, we can also say that the stock beige color is replaced with red leather and other materials inside. The most prominent and up-market change we find inside the cabin is carbon-fibre treatment on the door handles. DC Design has not clamped the centre armrest on the rear seat that would be a positive aspect of this particular design.
DC Design has not released the price for the Elantra customization, however it might be soon featured at DC's outlets as the company is currently showcasing its Sunny package at its outlet situated in Connaught Place in Delhi. Expect the Elantra package to cost around Rs. 3 lakhs.