DC Tia Electric Car Launch In India In 2016
Being an electric vehicle, the small DC Tia will leverage all the subsidies and significant tax announced by the Indian government under NEMMP 2020, also affecting its pricing.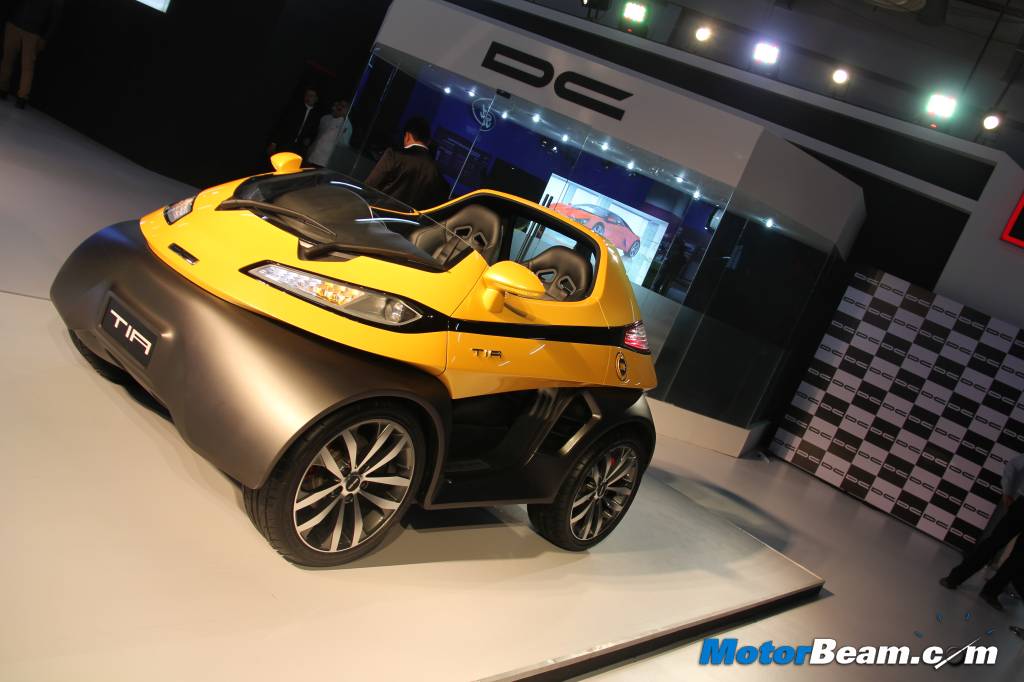 DC Design unveiled its all new concept car Tia at the 2014 Auto Expo but it is yet to go on sale. The company has now confirmed that the launch will take place later this year. This concept car follow its company's previous record for delivering uniquely styled vehicles. This two seat capacity car was designed as a microcar and is to come in limited numbers. The DC Tia is targeted at city customers who are in need of a performance oriented small car that they can enjoy without moving to large vehicles for daily commute.
The DC Tia Concept is powered by a 1.2-litre petrol Turbo Euro 5 compliant engine that produces a maximum power of 120 HP and maximum torque of 190 Nm. This production model will use an electric powertrain. The motor is mated with a 4-speed automatic gearbox. As of for now, there are no details of the production-spec powertrain. The mid-engined car sprints from 0 to 100 km/hr in about 9 seconds. The top speed of the DC Tia is limited to 160 km/hr.
The city car DC Tia has an extraordinary compact footprint proving justice to be a purposeful daily within the city commute car. Measuring just 2550 mm in length, 1688 mm in width, 1406 mm in height, the Tia has a wheelbase of 1620 mm. The vehicle's ground clearance stands at 200 mm. The body of the Tia sports carbon composite two-door coupe with a Targa roof and top of the Tia has been crafted beautifully especially the rollover hoof. Apart from these, the Tia has a short windscreen just like a motorcycle fly screen.
The design also comprises a tapered front fascia with LED infused headlamp and it swings stylistically to the extending round at the edges of the tail lamps at the rear. Being an electric vehicle, the small Tia will leverage all the subsidies and significant tax rebate announced by the government of India under NEMMP 2020 which will also affect its price for the better. The 950 kgs DC Tia will be available for sale in 2016 and the pricing is expected to be somewhere around Rs. 20 lakhs.