DC Tornado V12 Is 'One Of World's Quickest Cars'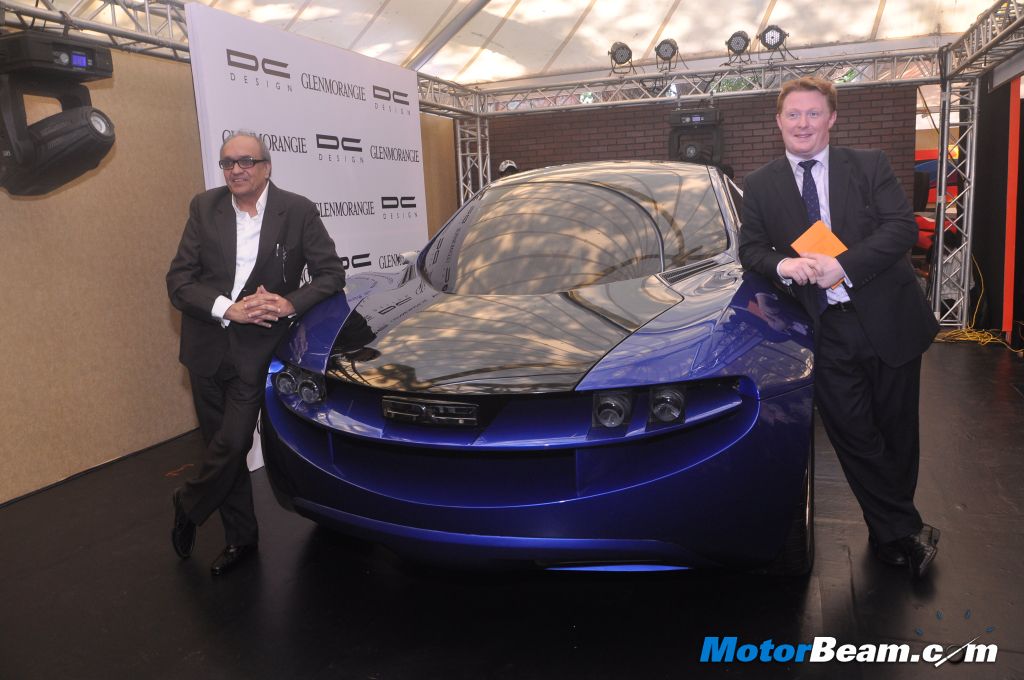 DC Designs has unveiled a concept vehicle today, called the Tornado. The vehicle is positioned as a super car with the off-road ability of an SUV. The DC Tornado is itself based on the Imperator Concept, which was first showcased in 2010. The Tornado is a 4-seater vehicle and the company claims it has acres of space for all passengers. The mid-engined super car rides on massive 28-inch wheels shod with 325/25 tyres (you can imagine the ride quality on Indian roads!).
However the most important aspect about the DC Tornado is the engine which powers it. DC has sourced Audi's 6.0-litre, V12 TDI diesel engine which produces 500 PS of power and 1000 Nm of torque. DC has tuned the engine to extract at least 25 percent more power and torque (up to 625 PS, 1250 Nm). This engine is mated to a sequential shift gearbox and power is channeled to all wheels. The Indian design specialist claims the DC Tornado to be one of the quickest cars in the world.
The DC Tornado features drive-by-wire, steer-by-wire and brake-by-wire technology. It also boasts of air cushion technology that wraps the seat to the occupants body, based on his requirements. The floating dashboard and pedals can be easily switched to left-hand or right-hand drive configurations. There is the iDCdrive system which is an on-board multimedia interface. The Tornado also features an HUD and bullet-style rear view camera mirrors. Expect the DC Tornado to never make it to production as it would cost more than a Bugatti Veyron. We are clueless about the mileage of this car, so please don't ask 'kitna deti hai'!