Ducati Monster 1200 R Unveiled, India Launch In 2016
Ducati has unveiled the Monster 1200 R at the 2015 Frankfurt Motor Show. It is the most powerful naked bike from the Italian bikemaker to be ever produced.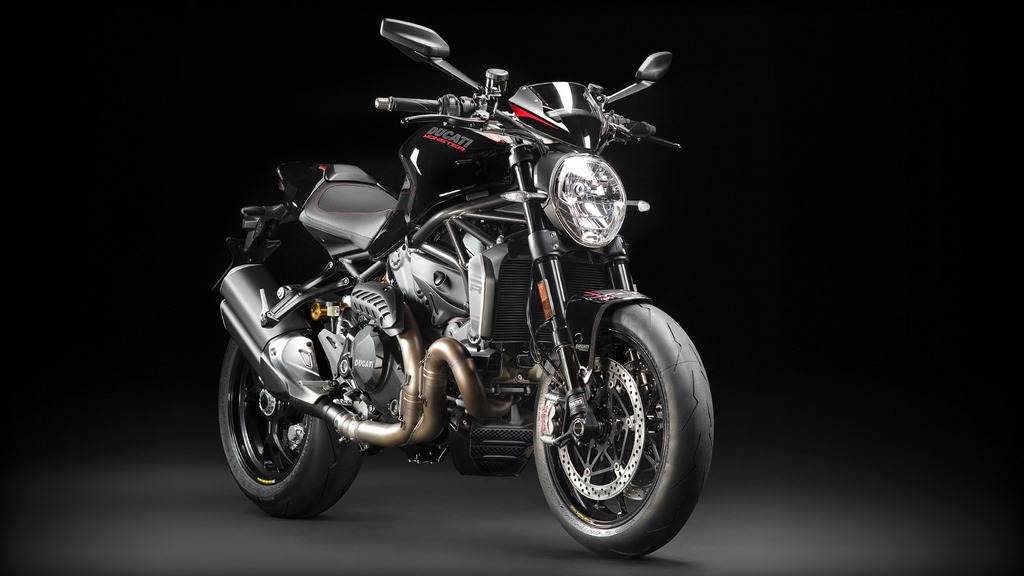 With the rising demand for naked superbikes which are easy to flick around and easier to ride within town, companies are coming up with more and more such bikes. Ducati has always had the Monster series of bikes which come with various capacity engines to suit the requirements of customers. Now, they have unveiled the most powerful naked bike of their stable, the Monster 1200 R. Unveiled at the 2015 Frankfurt Motor Show, the superbike is powered by the same 1200cc Testastretta engine which powers some other bikes in the range too.
The Monster 1200 R gets a lot of upgrades over the 1200 S in order to make it go faster and handle even better. The 1200cc engine produces 160 BHP of power and 131 Nm of torque which makes it one insanely fast naked bike. It gets new suspension at both front and rear along with Ohlins steering damper to improve handling. In order to further enhance the lean angles, the stance is a bit higher than the S version. With such a fast bike, having optimum grip is necessary and this is provided by the massive 200/55/ZR17 Pirelli Diablo Supercorsa SP tyres.
Ducati claims that the bike is not only built for the racetracks but would be easy to ride within city limits too due to the smooth power delivery at low and medium RPMs. The most effective way to increase performance is to reduce the weight of the vehicle and this is what Ducati has done. The dry weight of the 1200 R is just 180 kgs which is much lesser than the 1200 S thanks to the new tailpiece, forged wheels and carbon fibre components. The naked superbike is available in two colour schemes which unmistakably scream Ducati. It will be introduced in India next year and most bikes from the Italian company's portfolio have found their way to our country till now, except the 1199 Panigale Superleggera.