Exclusive – Maruti Suzuki SX4 Diesel Initial Driving Impressions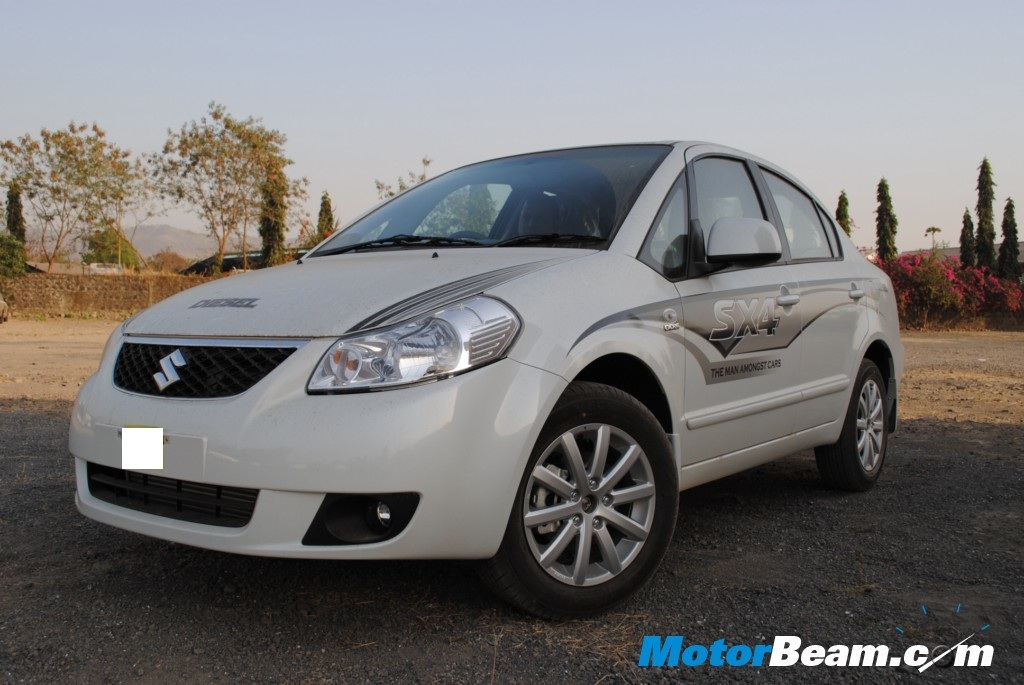 Maruti Suzuki is set to launch the SX4 Diesel by the end of February. We got our hands on the soon to be launched SX4 and took a short drive to see how the diesel engine fares in the SX4. The Maruti SX4 Diesel features the same 1.3 liter Multijet motor found in the Fiat Linea and the Tata Indigo Manza. The SX4 Diesel, when viewed from far won't give you any hint about its diesel nature (except the diesel noise, which can be heard in the video at the end of this post). On the exterior everything on the SX4 Diesel is similar to the petrol SX4 except the DDIS and ZDI badges.
The Multijet engine has been neatly packed under the hood of the SX4 Diesel. This car is roughly 70kgs lighter than the Linea Diesel which makes the car slightly more quick to respond due to a slightly better power to weight ratio. In short, its the same recipe which flavours the Linea, but we are pretty sure the Sx4 will do better numbers than its Fiat counterpart. In the same tune of 90bhp, the SX4 has good low end torque and responds to the input of the accelerator once the turbo spools up completely at around 1900Rpm. Power delivery is linear and you won't feel a significant kick like you do in the Swift Diesel. Turbo lag is present at lower RPMs but once you work in the turbo band, the SX4 diesel is quick. The car feels quite peppy considering a 1248cc engine is lugging this beast. Maruti Suzuki has hit the right mark with a good balance between power and fuel economy.
The Diesel SX4's Multijet engine cleanly revs all the way upto 5000 Rpm. For those who think the car is too big to be powered by a meager 1.3 litre engine, you are clearly wrong.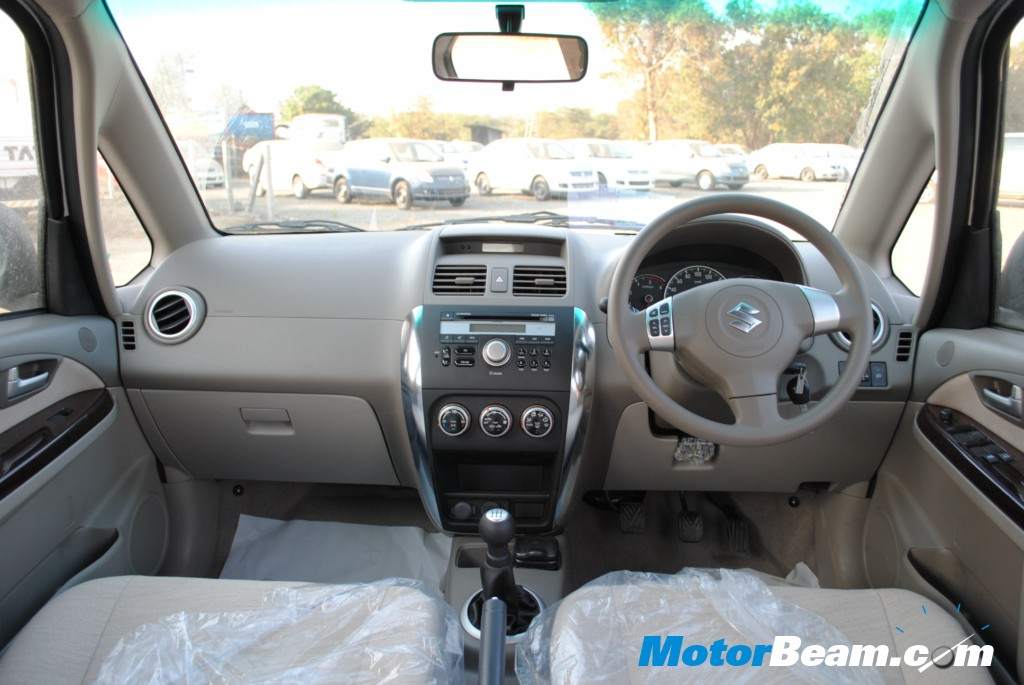 The interior gets beige colour and the fabric quality felt marginally better too.
Pricing is not out yet but expect Maruti to price it competitively considering the dwindling sales of the petrol version. Stay tuned. We will update you with more from the launch.
[youtube:http://www.youtube.com/watch?v=CC2P0kBIuyY 540 375]
[youtube:http://www.youtube.com/watch?v=MyArcaaULmE 540 375]