February 2014 Two-Wheeler Sales Figures & Analysis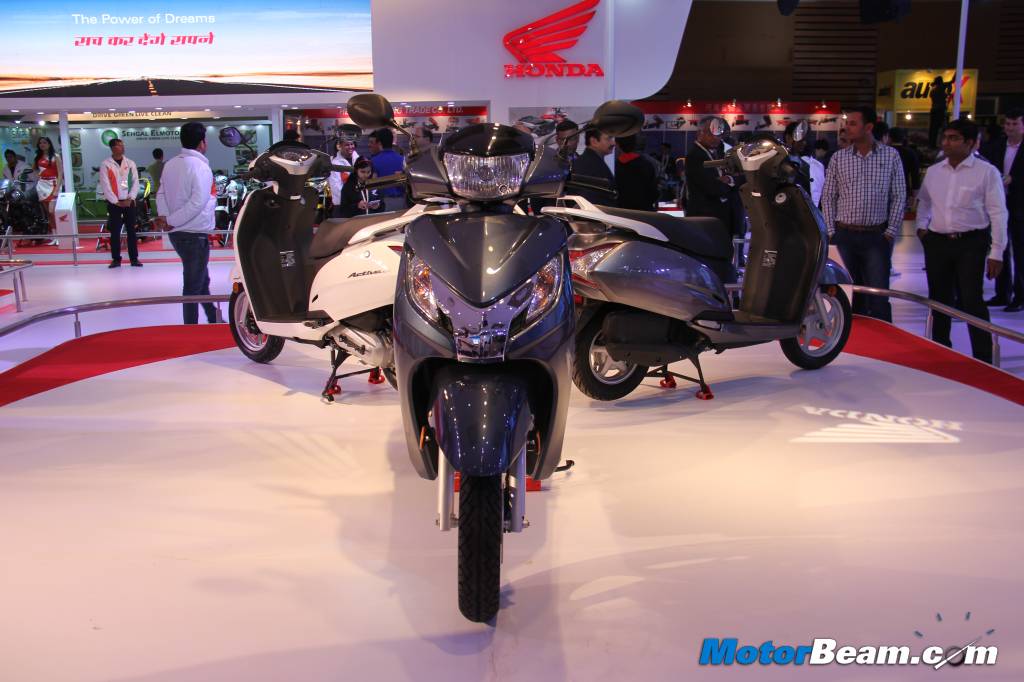 Previously on the sales figures and analysis show, we saw a marginal growth in the two-wheeler market. As predicted last month, this month is also important due to excise duty being slashed by considerable margin resulting in a price cut which varies around the ballpark of Rs. 3000-7000/-. No new products from any manufacturer except Yamaha is clearly visible in sales figures too. Waiting for the general elections to get over is the mantra being followed by all auto manufacturers, hence most launches are destined post July-August. Let's have a look at the sales figures to see what's exactly going on.
Hero MotoCorp – Down by 3.63% on MoM basis and up YoY basis by 0.58% is the topic at Hero this month. Marginal growth and decline at both ends does not shatter the largest two-wheeler manufacturer. Hero continues to sell five million units and above every month since two years. Hero also says they are launching updated versions of the Xtreme, Karizma, ZMR and Pleasure in March which will help them boost sales. Yet again, this month is also something to look forward too.
Honda – Scooters are the bloodline for Honda and there is no doubt about it. Impressive growth of 47% in scooters and 40% growth in motorcycles is what is being projected in figures. MoM rise of 10.93% and YoY rise of 6% are surely healthy numbers for Honda. The only manufacturer showing continuous growth for a long period of time.
Bajaj Auto – Rising by 4.63% on MoM basis by shipping 12,678 units over January seems a marginal growth for the Chakan based manufacturer. Going down on 6% YoY basis% continues for Bajaj for the third consecutive month. Consumers are waiting for new motorcycles and Bajaj seems to be busy readying them. If everything falls in time, numbers could go higher than expected. Launch/delivery timing seems to be the key for Bajaj Auto's success in 2014.
Mahindra – Growing strong by 217% on YoY basis keeps Mahindra extremely proud of their new baby, the Centuro. MoM sales are down by 6.32% though. Waiting periods are bound to increase when you consider this fact. The new cut price variant, the N1 should help the ball rolling till more commuter bikes come and increase demand for the manufacturer. 160cc motorcycle is on the way which seems to be the right move as it will create a gap between the segments where Mahindra would and should launch a 125cc bike. Till then, we all await the Mojo to come.
TVS – YoY increase of 7% and MoM increase of 5% are good signs for the folks at Hosur. Motorcycles picking up pace because of tax benefits and scooters having a long waiting period should keep the number tables happy for the next coming months. The promised Scooty Zest launch seems to be delayed. Sure it was showcased but it has not been launched which was supposed to happen in January 2014. Self made 250cc seems far away from production and next year is the unveil of the BMW collaboration made motorcycles.
Yamaha– Rise and shine from the manufacturer who comes from the land of the rising sun. Shipping out 2771 units more then January, Yamaha displayed a growth of 6.96%. YoY increase of 32.5% is partly because of the new man in their company, the Alpha. Some amount of scooters are dispatched and TEST RIDES have started. The R15 and FZ will get new versions, powerful ones!
Suzuki – It's time people give money to Suzuki so that they can come to the stock market and then only numbers will be released. Giving out numbers once a blue moon does not help us Suzuki. Suzuki does have good products now, why wait till new volume products come out. Let's not do it tomorrow, Let's do it today!
| | | | | |
| --- | --- | --- | --- | --- |
| Sr. No | Company | Bike/Scooter | Feb-14 | Jan-14 |
| 1 | Bajaj | Bike | 273323 | 260645 |
| 2 | Hero MotoCorp | Bike+Scooter | 504181 | 524990 |
| 3 | Honda | Scooter | 176034 | 171035 |
| | | Bike | 152487 | 125109 |
| | | Total | 328521 | 296144 |
| 4 | Mahindra | Bike+Scooter | 17848 | 19054 |
| 5 | Suzuki | Bike+Scooter | 30000 | 32000 |
| 6 | TVS | Bike | 62762 | 57576 |
| | | Scooter | 41990 | 41817 |
| | | Total | 104752 | 99393 |
| 7 | Yamaha | Bike+Scooter | 42548 | 39777 |
| | | Total | 1301173 | 1272003 |