Fiat Finally Launch Grande Punto In India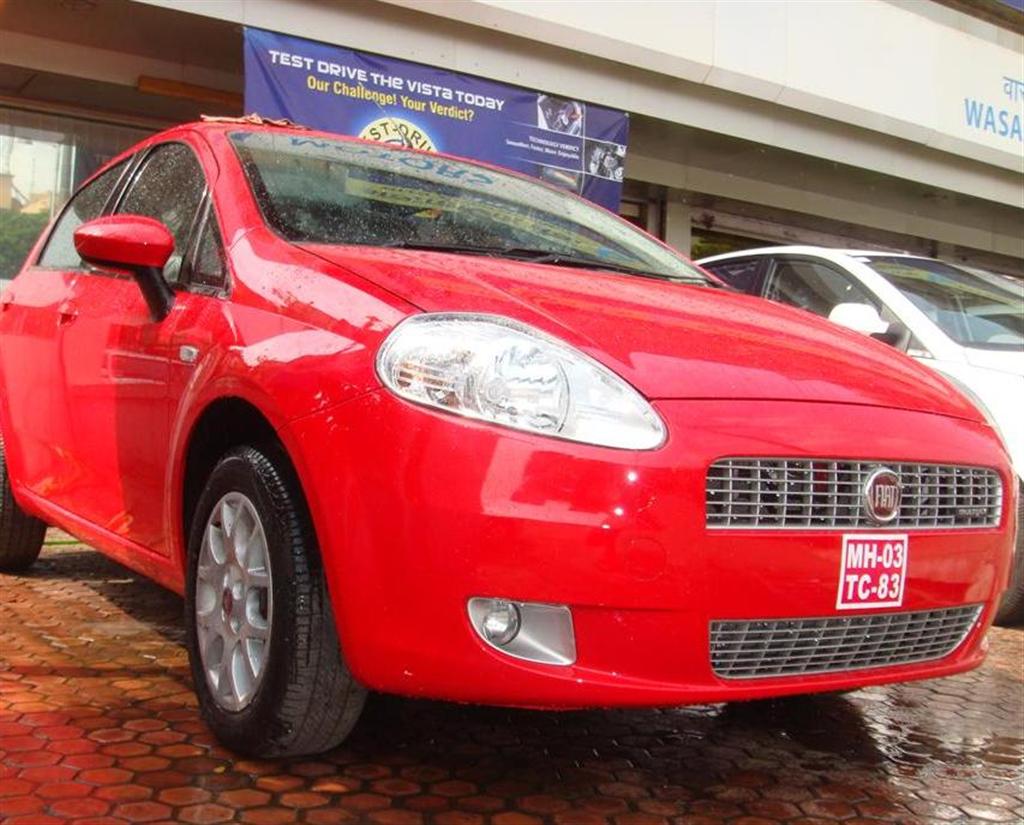 Fiat India has finally launched the Grande Punto in India. The car was internationally launched in 2005 and Fiat has managed to launch the car after almost 4 years when the new 2010 Grande Punto is being tested. The Grande Punto has been launched in both petrol and diesel variants and is priced between Rs 3.99 lakh and Rs 6.11 lakh (ex-showroom, Delhi).
Grande Punto, would be rolled out from Fiat's plant at Ranjangaon in Maharashtra in four variants each in both petrol (1.2 litre an 1.4 litre) and diesel modes (1.3 litre). The petrol variants would cost Rs 3.99-5.61 lakh, while the diesel cars would be offered at Rs 4.85-6.11 lakh. The Grande Punto would be retailed through over 100 Tata-Fiat dealers network across the country.
The Grande Punto will be available in three versions known as Active, Dynamic & Emotion for both the petrol and diesel variants. Additionally a fully loaded Emotion Option Pack will also be available. At the time of launch, consumers can choose from a range of 6 electrifying colors: Bossa Nova White, Hip Hop Black, Minimal Grey, Medium Grey, Exotica Red and Electric Blue.
Style : –
Sporty grill
Flared wheel arches
Muscular contours
Sporty dual tone interiors
Sporty wide profile 195/60 R15 15" alloys (Emotion Pack), 165/80 R14 for Active and Dynamic, 175/70 R14 for Emotion.
Comfort & convenience : –
Electrically adjustable outside rear view mirror
Automatic Climate Control
Blue & Me: unique technology developed jointly by Microsoft & Fiat. Unique technology to connect and sync mobile via blue tooth and voice dial / read SMS
Customized instrument display setting with My Car
Remote foldable key
Intelligent rear de-fogger : switches off after 20 minutes to prevent damage to the glass
Convenient driver facing key slot
Intelligent Ignition: prevents turning the key when the engine is running
Safety : –
ABS with EBD
Dual stage front driver & passenger airbags : unique system deploys the air-bags depending on the severity of the impact
Fire prevention system: cuts off fuel in case of an impact to reduce chances of fire
Fiat Code System: Immobilizer with rolling code
Load limiters and pre-tensioners
Engineering Technology : –
Unique CAN bus system with 7 micro-chips – no conventional wiring in this car.
Engines : –
1.2 FIRE (Petrol) engine: 68.2 ps @ 6000 rpm and 95.75 Nm @ 2500 rpm
1.4 FIRE (Petrol) engine: 90ps @ 6000 rpm and 115 Nm @ 4500 rpm
1.3 Multijet (Diesel) engine: 76 ps @ 4000 rpm and 197 Nm @ 1750 rpm
The Grande Punto is priced as follows : –
1.2L petrol active – Rs. 3.99 lakhs
1.4L petrol dynamic – Rs. 4.66 lakhs
1.4l petrol emotion – Rs. 5.06 lakhs
1.4L petrol emotion pack – Rs. 5.61 lakhs
1.3L diesel active – Rs. 4.85 lakhs
1.3L diesel dynamic – Rs5. .16 lakhs
1.3L diesel emotion – Rs. 5.56 lakhs
1.3L diesel emotion pack – Rs. 6.11 lakhs
Fiat Grande Punto Brochure : –