Fiat India To Launch Punto Abarth In 2015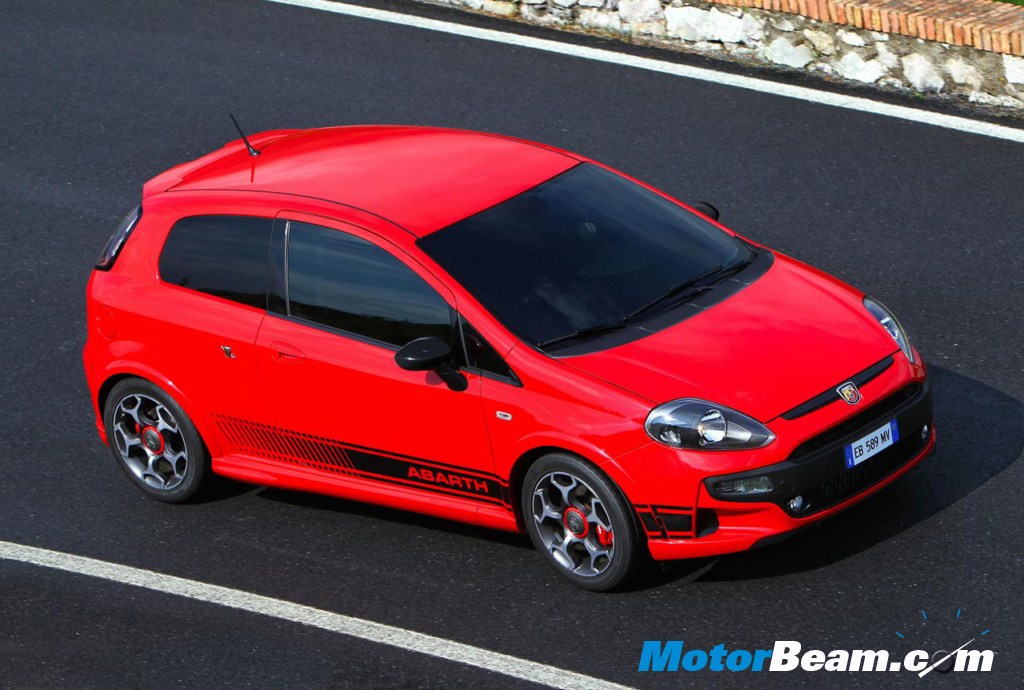 There has been a lot of confusion about Fiat's plans with respect to Abarth. Initially Fiat said it would locally manufacture the Punto Abarth in India and then the company went ahead and showcased the 500 Abarth in the country, saying it would be brought in via the CBU route. Meanwhile statements of Abarth being locally assembled surface. Now we have managed to clear the confusion after interacting with Fiat officials yesterday in Bangalore, where the 2014 line-up was showcased. The cars on display at the Fiat Caffe were the new Linea, 500 Abarth and Avventura crossover.
So here is the deal. Fiat will launch the 500 Abarth in India later this year, pricing it around Rs. 25 lakhs. Abarth kits will be imported to the country and the same will be used on the Punto next year. Fiat already manufactures the Punto in India and thus the pricing of the Abarth Punto will be quite attractive. The Fiat 500 has seen dismal volumes in India earlier and we don't expect much change in demand even with the Abarth version of the retro car. Thus Fiat will not assemble the 500 in India, instead the Punto Abarth will be locally produced.
Fiat has achieved 85% localisation in India and the Punto Abarth is expected to be priced around Rs. 10 lakhs. The car will be powered by a stonker of an engine and we expect it to be the 1.4-litre T-Jet unit, which might get a power boost for improved performance. Using the 1.4-litre turbocharged engine is a cost effective option for Fiat. Currently the hottest hatchback in India is the Volkswagen Polo in 1.2 TSI and 1.6 TDI versions. The Punto Abarth is sure to win the hearts of not only Fiat fans but even others who want a fast and sporty hatchback.