Fiat Plans 100 Independent Dealers By End-2013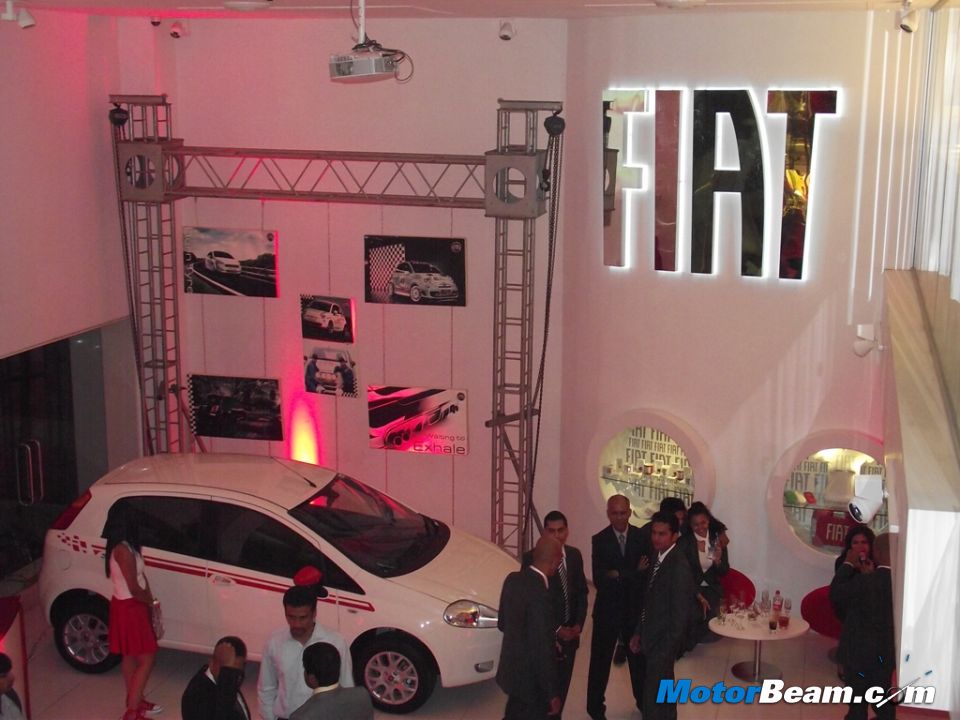 Fiat India is planning to open up to 100 independent dealerships in India by the end of 2013. The Italian automaker revealed this information at the launch of the Fiat Grande Punto 90 HP Sport in Pune. Fiat is also aiming to double its market share in the Indian market. The company sold 18000 units in 2011-12, which accounts for just 0.7% market share. The second Fiat Caffe which was inaugurated recently in Pune is run by Millennium Motors. Fiat is tapping into existing Tata Motors dealers to open independent Fiat showrooms. The company approached 40 dealers and has got confirmation from 23 dealers. Thus we can expect atleast 30 Fiat only showrooms to crop up by the end of this year.
Fiat will not be launching any new product in the Indian market this year. The company is considering the launch of Chrysler's Jeep Cherokee in India and is currently conducting a survey to gauge market response. Initially Fiat plans to sell Jeep products as CBU and if demand picks up, the company will start CKD operations at its plant in Ranjangaon, near Pune. The Jeep Cherokee is expected to be priced around Rs. 40 lakhs and will compete with the BMW X3 and Audi Q5. Fiat is also considering the launch of Alfa Romeo in the Indian market, sometime next year.