Fiat On A Spree Of Promotions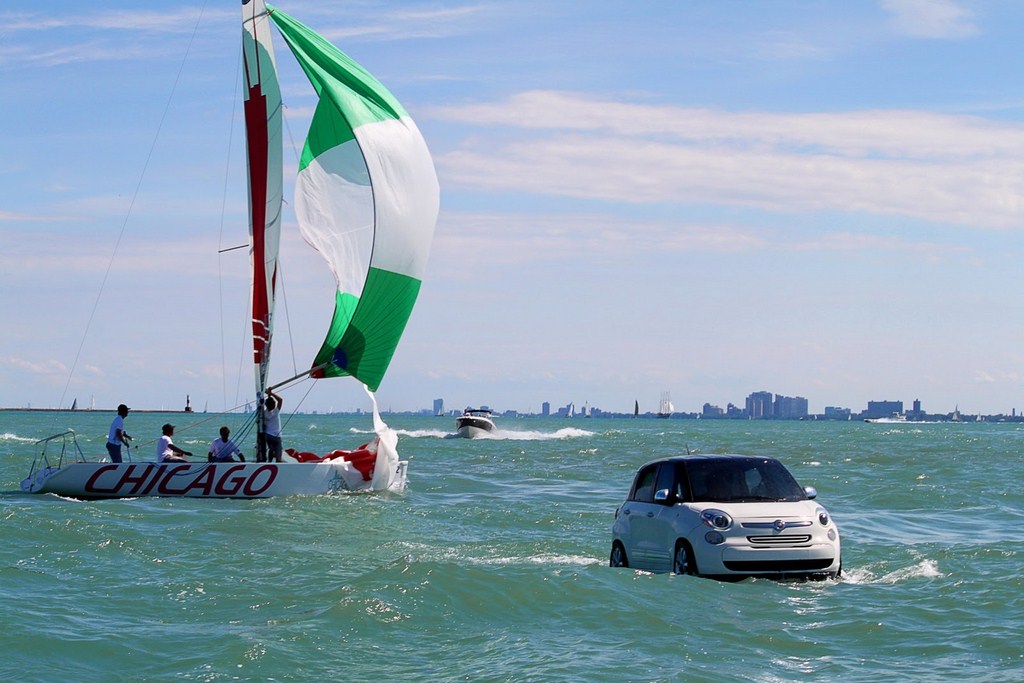 Recently Fiat has introduced a range of Fiat 500 models in the US and in order to make a noise about the introduction of new models, Fiat is aggressively promoting their brand in America. To grab special attention, Fiat has arranged specially made Fiat 500s built on high-powered personal watercrafts that are ferrying around the coasts of America throughout the summer. The watercraft models on duty for promotions include Fiat 500 hatchback, 500 Cabrio, 500 Abarth and 500L.
The Italian carmaker performed in Chicago followed by San Fransisco Bay, where all the four Fiat 500 watercrafts gathered quite a lot of attention hitting the waves and floating across the coasts. This unique way of promotion will definitely make a good impact in the US car market. Fiat is following their aggressive strategies across the globe but in India, the product lineup is quite dull as the carmaker only has the Punto and Linea on offer, which needs to be revamped.
While the Americans get to see floating Fiat 500s, in India, the Italian carmaker has launched Freedom Drive for its customers. On booking a Fiat car in India, the customers will get a chance to drive away to a location of their choice for three nights in their favourite Fiat car. They are also offering an exchange package where customers can avail benefits upto Rs. 1 lakh and also win assured gifts on booking the Linea or Punto. Fiat has arranged camps on the outskirts of cities including Mumbai, Pune, Chandigarh, Bangalore, Chennai and Ahmedabad, which offer quick check ups to Fiat cars as well as others on 14th and 15th August.