Fiat To Launch Abarth Punto At 2014 Auto Expo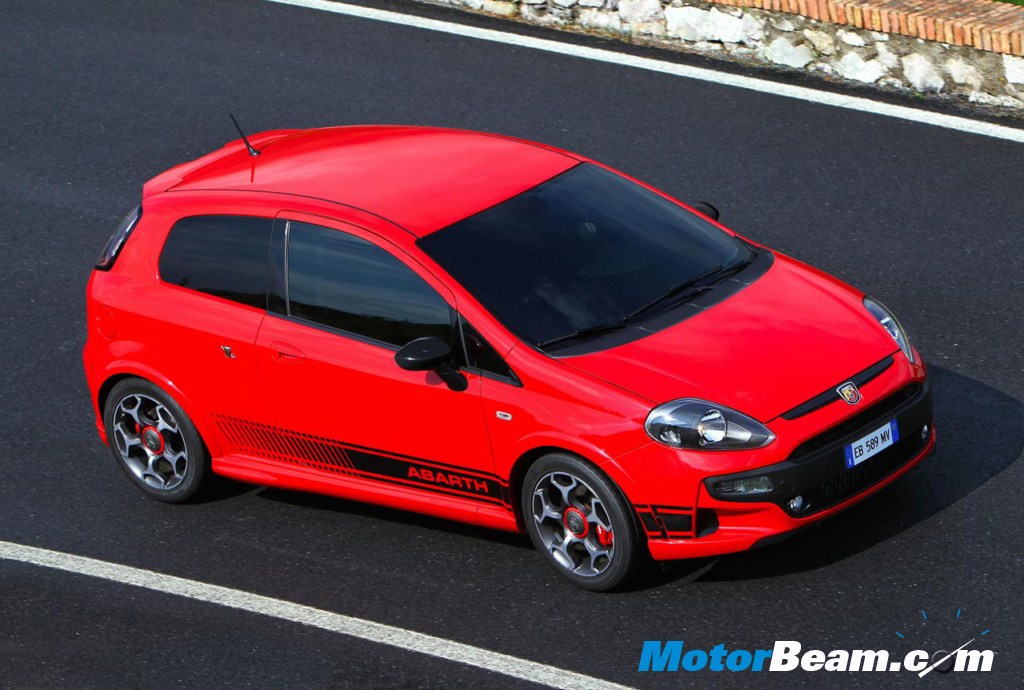 Fiat keeps on having change in plans that it's difficult to keep up with them. The company first postponed the launch of Jeep from September 2013 to the Auto Expo 2014. Just recently, the company has decided to hold back Jeep's India entry as the American automaker feels the time of launch isn't right. Fiat's next India launch was that of Chrysler's Jeep but now it's the Abarth Punto which is next in line for launch. This information comes through a wacky medium, Auto Expo's mobile application! Yes, you read that right.
Auto Expo has released mobile applications for most smartphone platforms where-in you can see the names of participating manufacturers along with their description. Fiat's description in the app (pictured below), reveals their plans of launching the Abarth Punto at the upcoming Auto Expo. The app also reveals Fiat's original plans of launching the Grande Cherokee and Wrangler before the Auto Expo. Fiat currently has 100 dealerships in India but the app states 120 dealers will be set-up by the end of 2013, clearly the description was written a few months back.
We have already revealed Fiat's plans for 2014. The company will launch a range of vehicles including the facelifted Linea and Punto, Punto based crossover and Abarth Punto. The company might not bring in Jeep in India in 2014 although we are baffled to see the reason for postponing the launch. When Audi, Mercedes-Benz and Jaguar Land Rover are posting their best ever sales in 2013, how is the market not in the right state to absorb the iconic Jeep brand? Maybe a change of heart, Chrysler might want to go the CKD route instead of CBU.